Features
VALUABLE TURMERIC CURCUMIN: As the most effective nutritional supplement in existence, turmeric curcumin supplement contains powerful bioactive medical properties that does well in anti-aging, heart health, digestive health and immune health without side effects.
PREMIUM TURMERIC COMPLEX: Our liquid turmeric softgels are made of turmeric, curcumin, ginger and Bioperine. Our premium complex enhances the absorption and bioavailability of turmeric and curcumin by 3,500%, making it more easily absorbed by our body and improving its effectiveness.
TURMERIC CURCUMIN WITH BLACK PEPPER: Curcumin is the active ingredient in turmeric but it's a fat-soluble nutrient that can only be absorbed via forms of fat or oil. Our groundbreaking formula solves the bioavailable problem by using bioactive curcuminoids, Bioperine and a unique oil-based delivery to maximize the absorption and release the full benefits of curcumin.
ALL NATURAL, NON-GMO & GLUTEN FREE: Our turmeric curcumin with black pepper are free of soy, gluten, milk, egg, wheat, peanuts, artificial flavors, and preservatives, it is a natural turmeric supplements which can help support overall well-being.
MADE IN USA & SUPERIOR QUALITY: All of our supplements are manufactured, purity-tested and bottled for quality and consistency. BUY NOW and take your health from good to great.
Product Images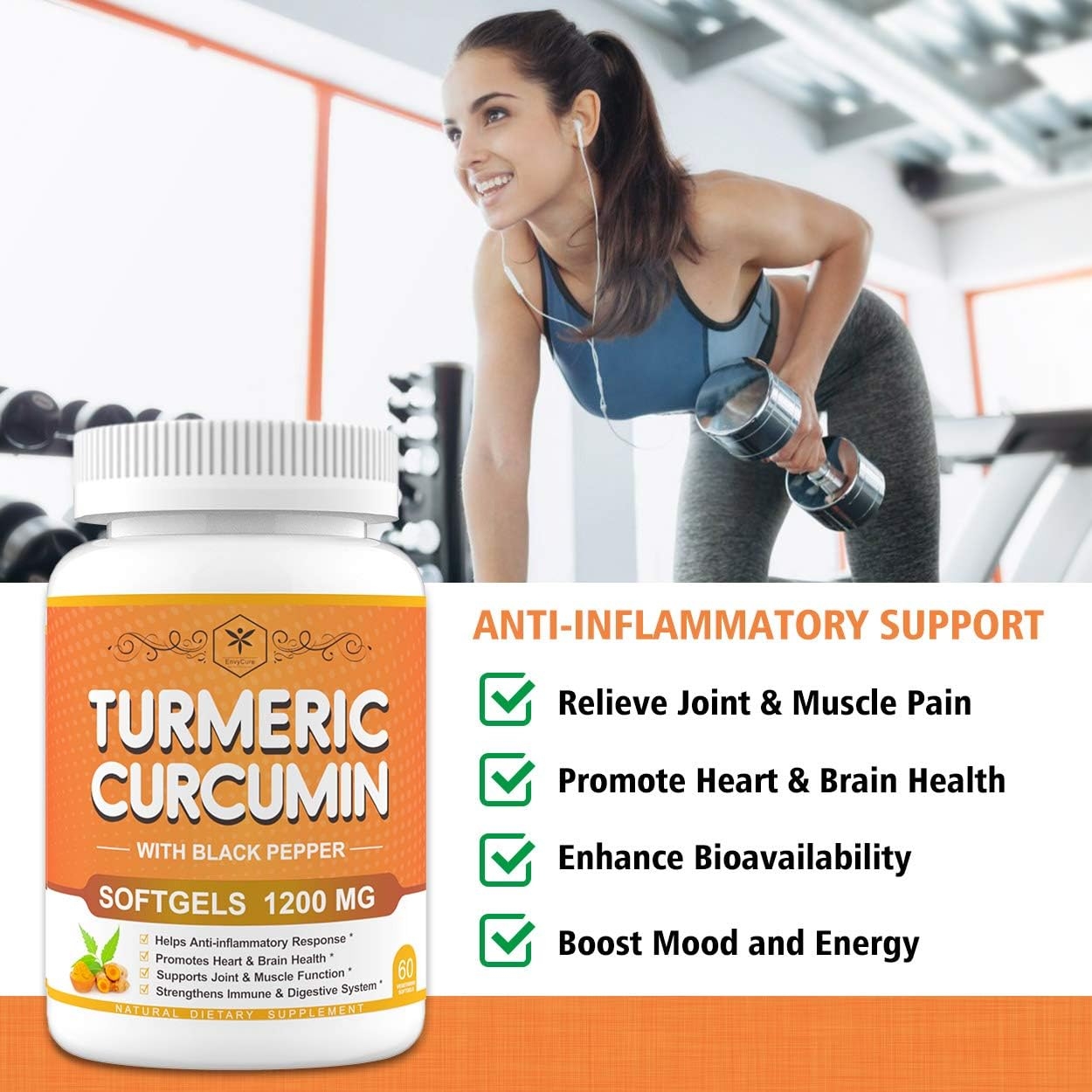 ---