Features
Automatically releases bursts of fragrance with Freshmatic dispensers
Neutralizes odors & continuously freshens the home
Each Freshmatic refill provides up to 60days of continuous fragrance
Get the confidence of knowing that your home is always welcoming & pleasurable for family & unexpected guests
Ideal for your living room, bathroom, bedroom, hallways, kitchens & office Based on low setting
Product Images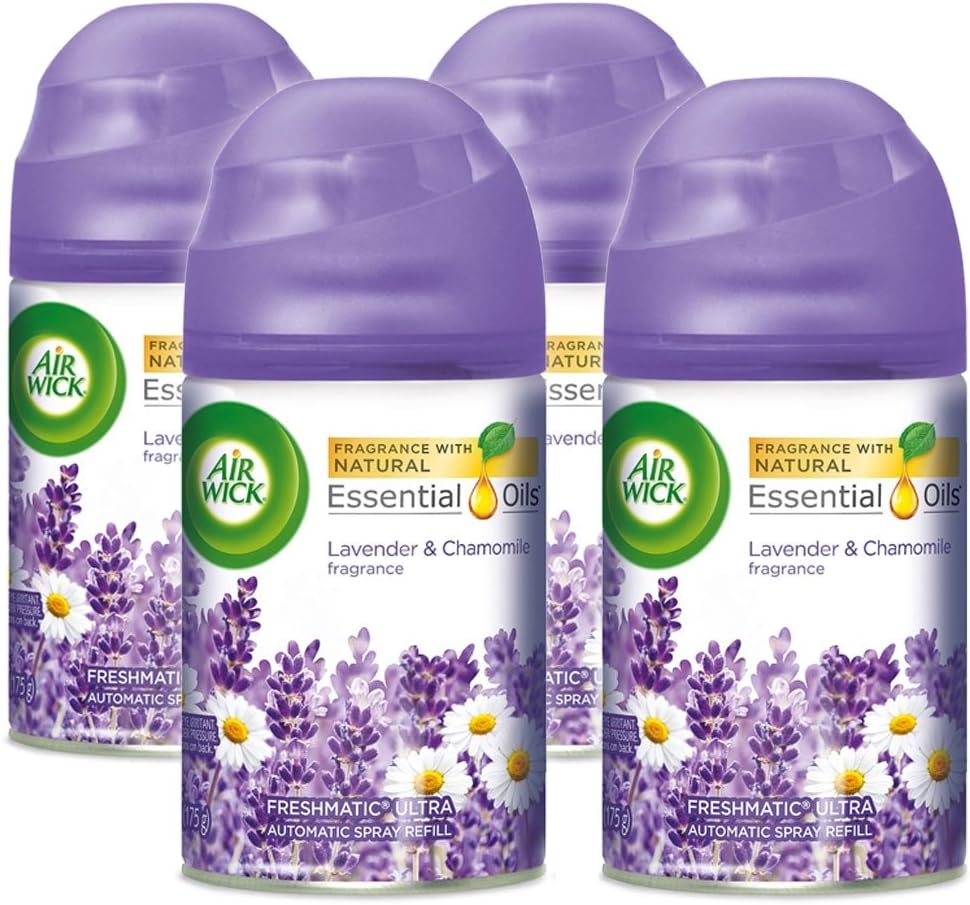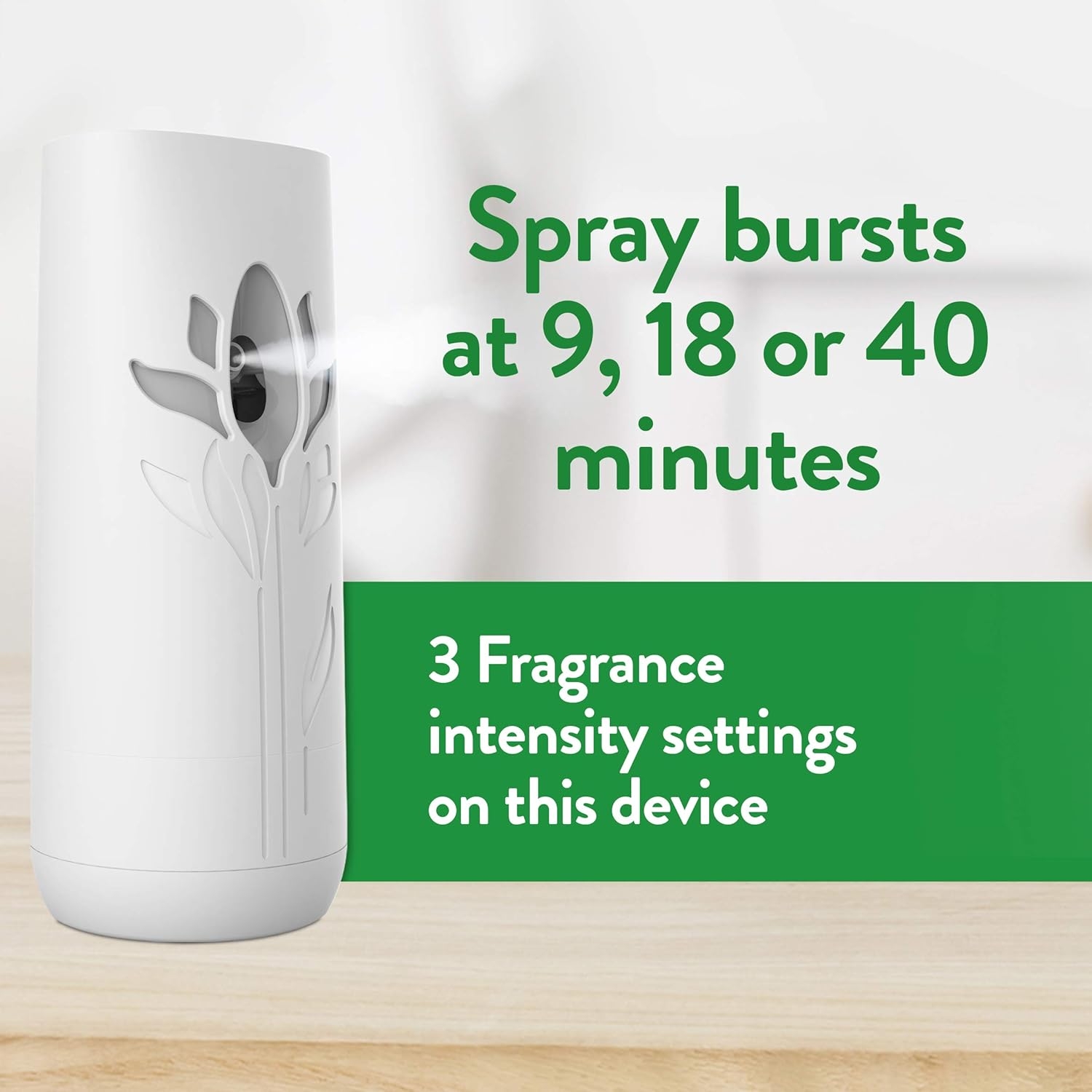 From the manufacturer
Lavender & Chamomile Infused with Natural Essential Oils
A characterful fragrance of aromatic Lavender essence rounded off with gentle Chamomile and precious woods.
How to Use

1) Twist open 2) Insert refill 3) Twist closed 4) Insert batteries, adjust fragrance, and enjoy.

Choose the Perfect Fragrance

Air Wick offers a variety of fragrances, including: Floral, Lavender, Linen, Tropical, Fresh, Fruity, and Gourmand.

Consider Using In

Bedroom, Living Room, Bathroom, Kitchen, Laundry, and Office.

Infused With Natural Essential Oils

Air Wick Scented Oils are infused with natural essential oils, sourced from around the world.
Lasts up to 60 Days

*Enjoy long-lasting fragrance for up to 60 days per refill based on low-setting.

Beautiful Aesthetics

An elegant decorative finish complements home decor.

Angled Actuator

Wide and elevated fragrance dispersion.
Essential Oil Refills
Pure Essential Oil Refills
Freshmatic Auto Spray Diffuser Kit
Pure Freshmatic Auto Spray
Freshmatic Ultra Auto Spray
Essential Mist Diffuser

Product Experience

Warming Oil Diffuser

Warming Oil Diffuser

Automated Spray

Automated Spray

Automated Spray

Mist Diffuser

Infused with Natural Essential Oils

✓

✓

✓

✓

Continuous Fragrance up to (per refill based on low setting)

45 Days

45 Days

60 Days

60 Days

60 Days

45 Days

Fragrance Experience

Fragrance Enhancing

Odor Neutralizing

Fragrance Enhancing

Odor Neutralizing

Fragrance Enhancing

Fragrance Enhancing

Ease of Use

Plug & Go!

Plug & Go!

Plug & Go!

Portable

Portable

Portable

Power Source

Plug in

Plug in

Battery Operated

Battery Operated

Battery Operated

Battery Operated

Best For

Bedroom, Living Room, Kitchen

Bedroom, Living Room, Kitchen

Bedroom, Living Room, Kitchen

Bathroom, Kitchen, Dining

Bathroom, Kitchen, Dining

Small to Large Rooms
---