Features
Make sure this fitsby entering your model number.
[LONGEST LASTING] – PURIFYING SHOWER FILTER CARTRIDGE REDUCES chlorine, dirt, pesticides, odors plus controls the growth of scale buildup and other eczema treatment irritants without upgrading to a pricy whole house filtration system.
[RESTORES HEALTHY BALANCE] – DRY ITCHY SKIN? FRIZZY HAIR? BRITTLE NAILS? ECZEMA? Shower Head Filter INSTANTLY reduces harsh chemicals linked to broken nails, split end ridden hair and ashy, patchy skin to REJUVENATE, REVITALIZE & RESTORE BALANCE for glowing, silky and strong hair, skin and nails.
[THE BEST VALUE] – GENERIC FILTERS WILL COST YOU MORE: Other shower and bath filters use cheap carbon and calcium sulfate beads that clogs your flow and stops working fast – AquaBliss use a UNIQUE, SCIENTIFICALLY FORMULATED blend of premium carbon, redox media, and premium calcium sulfite strips (not cheap beads) for longer lasting, maximum filtration in hot and cold water.
[EASIEST] – NO-TOOL REPLACEMENT COMPATIBLE WITH replacement shower filters made by AquaHomeGroup, CaptainEco, Aqua Earth, Nepwiz, AquaElegante, our AquaBliss 220 high output shower head. TO CHANGE SIMPLY unscrew the existing filtered shower head casing on your existing replacement shower filter cartridge, and swap in this one.
[12 MONTH WARRANTY] – You'll love how our water filter cartridge ELIMINATE SMELLS and restores clean water for up to 6 MONTHS. Each cartridge includes 12 MONTH WARRANTY against defects.
Product Images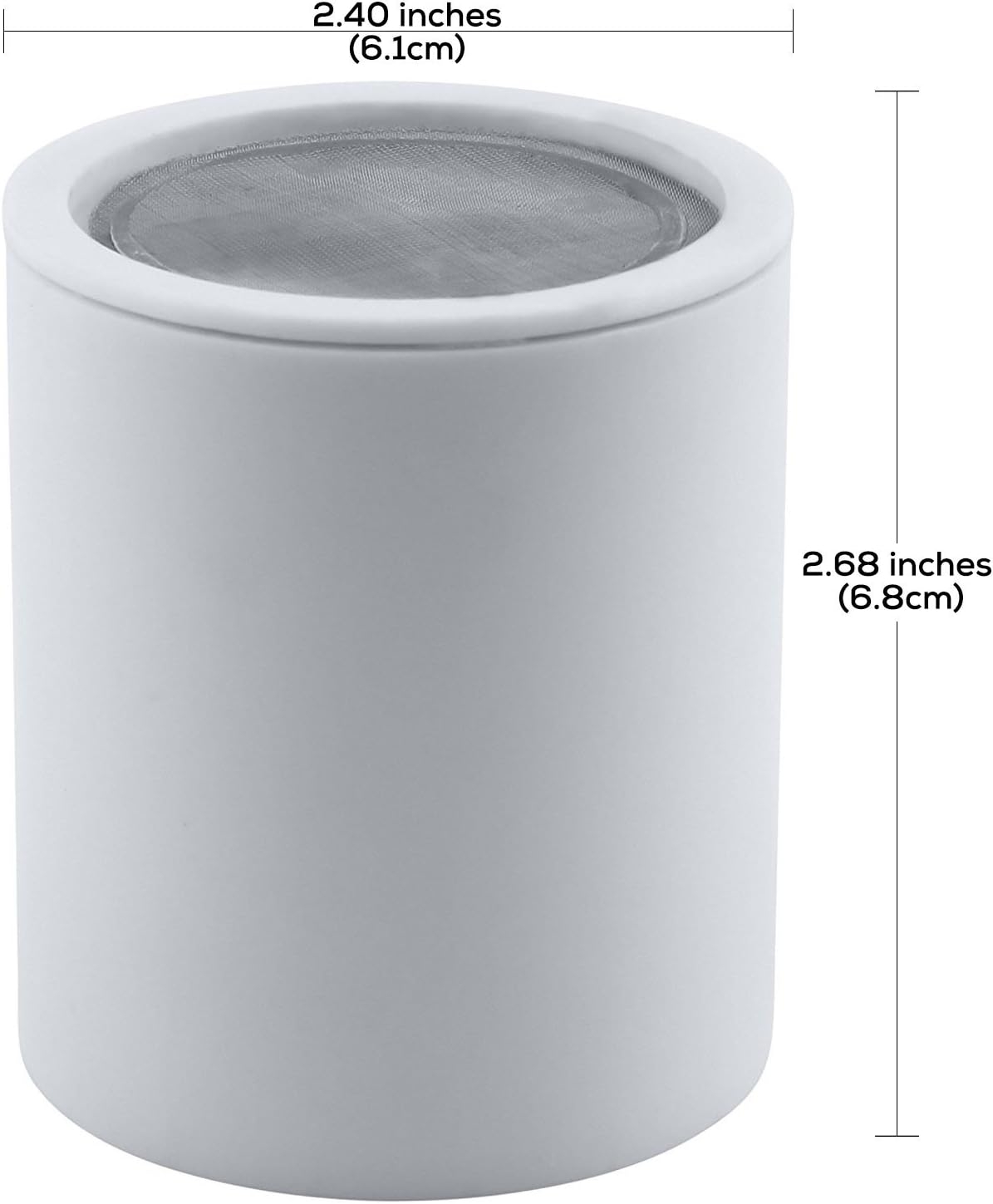 Product description
Tired of brittle nails, breaking hair, and itchy skin?
Concerned about exposing your family to the toxins, chlorine vapor, chlorine, dirt, bad odors and scale in your water and bathroom? The Aqua Bliss 220 high output shower refill targets everything you don't want touching your body while revitalizing, rejuvenating, and restoring healthy balance to your hair, nails and skin.
OUTLASTS, OUTPERFORMS & OUTVALUES the COMPETITION
Unique scientific formulation ideally balances premium active carbon, redox media and calcium sulfite (not cheap calcium sulfate) for up to 6 months of maximum removal in both hot and cold water.
INCREDIBLE VALUE – 6 MONTHS OF PURIFIED WATER
Most shower filter companies use cheap materials that quickly stop performing and reduce water pressure. Our AquaBliss high output shower filter is thoughtfully designed, sourced and made for a safe, deliciously rejuvenating shower experience like no other.
UPGRADE YOUR WATER, NOT YOUR SHOWER HEAD
Compatible with:
AquaBliss SF220 High Output Shower Filtration System
Aqua Home Group Replaceable Shower Filter Set
CaptainEco Multi Stage Shower Head and Filter Kit
Homepal Shower Head Filtration System
AQUABLISS ORIGINAL – DON'T SETTLE
Warning: For maximum longevity please only use AquaBliss water filter replacements in your AquaBliss SF220 – using an off-brand or copycat cartridge replacement could result in unnecessary wear and tear and a reduced lifespan.
USA VIP Customer Care
While most customers find installation and use a breeze, you can rest assured that our USA VIP Customer Care representatives are here to assist you if there's ever a need.
---