Features
Easy-to-use liquid drop. Made with only two naturally sourced ingredients, pure vitamin D3 and fractionated coconut oil.
Recommended intake in just one tasteless drop.
Free from preservatives, additives, artificial flavors, colors, and common allergens.
Award-winning. Baby Ddrops is certified USDA Organic, non-GMO, a Mom's Choice Gold Award Recipient and is Parent Tested Parent Approved.
**All of our Ddrops products are filled to the specific number of dosages listed on the bottle, box, and insert. The bottles are not meant to be filled to the very top, so they will appear to be partially full. The bottle size is chosen for ease of use, safety, and label readability.
Product Images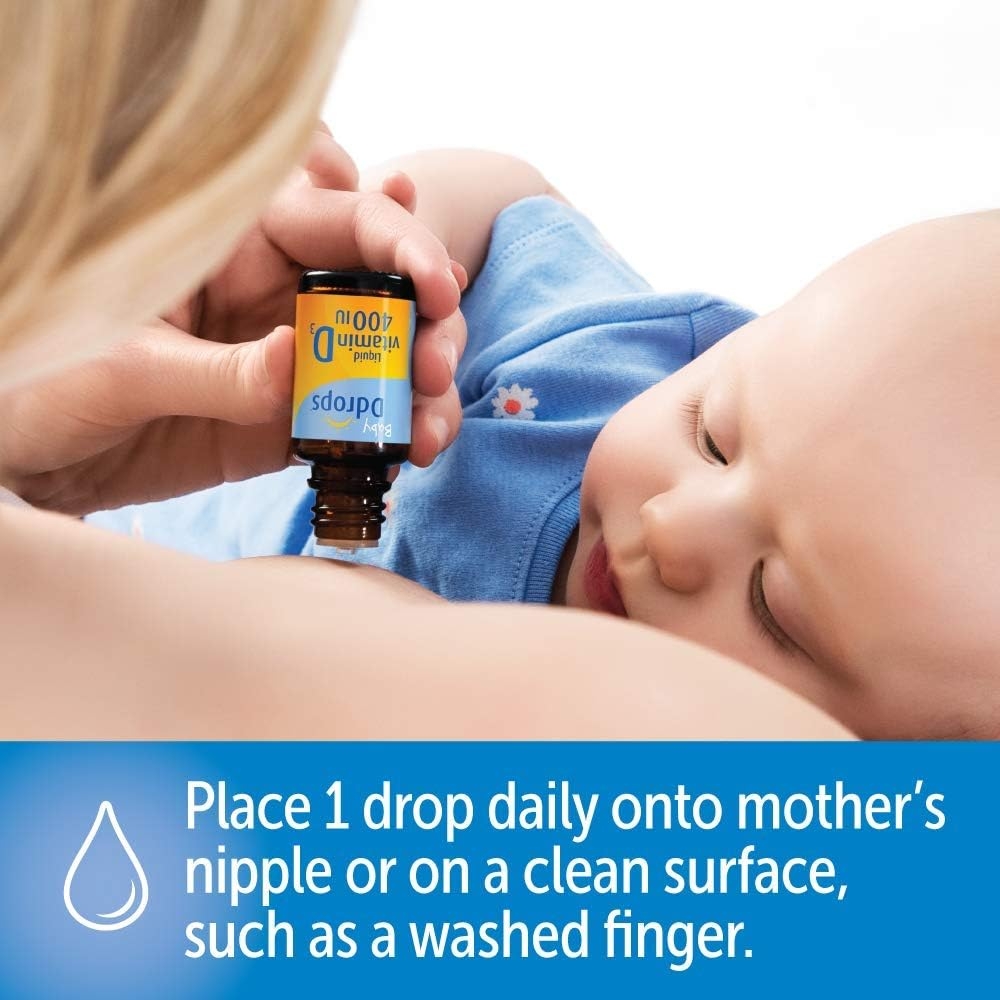 From the manufacturer
Baby Ddrops
Baby Ddrops 400 IU is a purified vitamin D3 supplement for babies, specifically designed for breastfed infants. Simply apply just one drop where baby feeds, or onto a clean surface such as a washed fingertip. There's no taste, so the vitamin Ddrops don't interfere with feeding.
No Taste, No Mess, No Fuss
Ddrops products feature a Euro Ddropper based dispensing technology. This allows one single drop of Ddrops to be accurately dispensed, which can then be licked from a clean surface. Do not use a syringe, bulb-style dropper or other method of measurement. The exact amount is designed to come out of the Euro Ddropper in each and every drop. Ddrops products can be easily taken with you wherever you go, as they do not require refrigeration.
Product description
Ddrops Baby 400 IU, Vitamin D, 90 drops 2.5mL (0.08 fl.oz)
---