Features
Ala – Alpha Lipoic Acid is universal antioxidant which helps maintaining healthy blood glucose level*
Ala – Alpha Lipoic Acid supports vision and nerve function, directly recycle Vitamin C and indirectly recycle Vitamin E & Supports synthesis of glutathione.
No artificial color, flavor or Sweetener, No Preservatives, No Sugar, No Starch, No Corn, No Soy, No Egg, No Milk, No Lactose, No Gluten, No Wheat, No Yeast, No Fish. Sodium Free.
600 mg of ALA – Alpha Liopic acid per capsule – 120 Capsules per bottle
Top QUALITY GMP CERTIFIED PRODUCTS – All Best Naturals products are manufactured in accordance with Good Manufacturing Practices (GMP), among the highest standards in the world — Proudly Made in USA — Purity & Potency Guaranteed
During the summer months products may arrive warm but Amazon stores and ships products in accordance with manufacturers' recommendations, when provided.
Product Images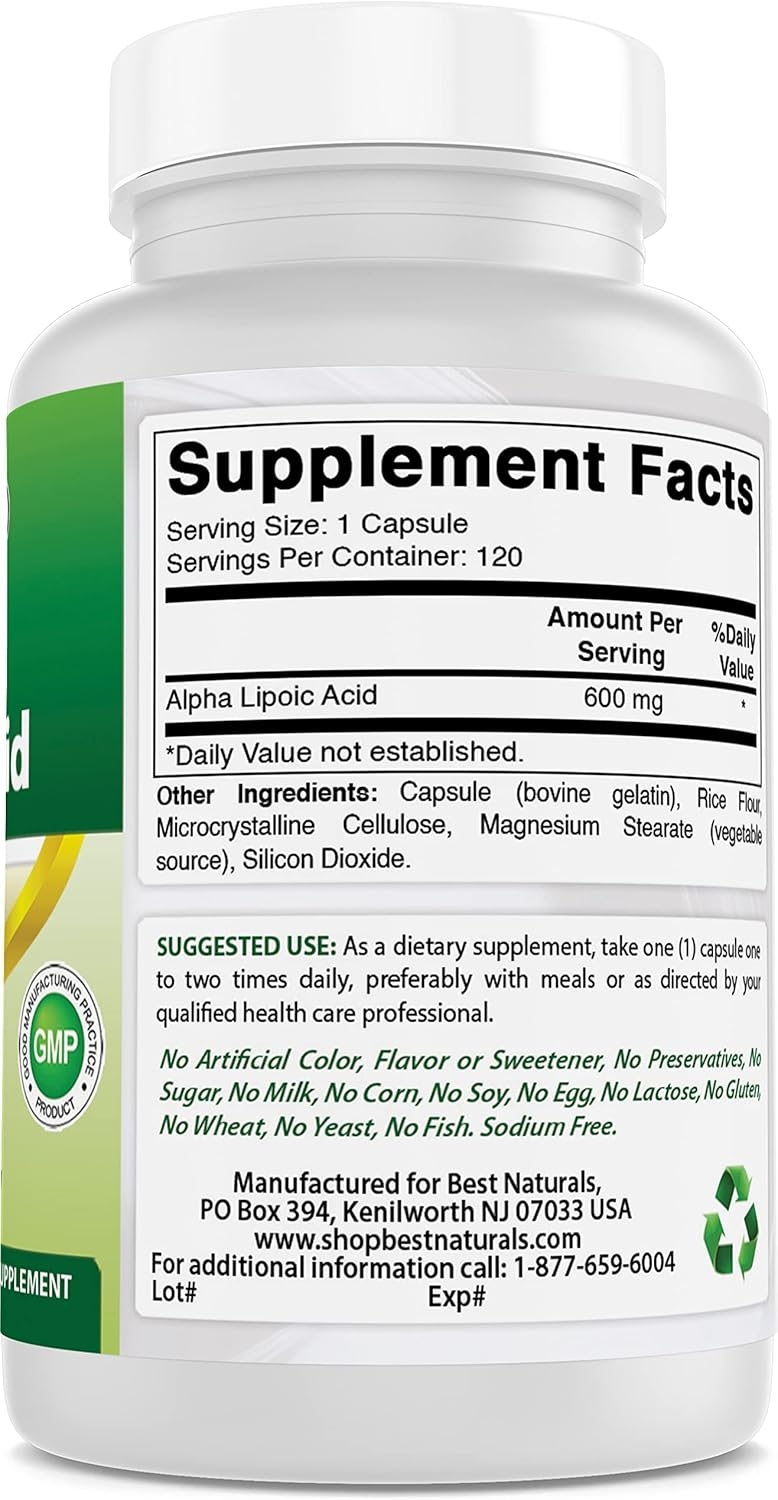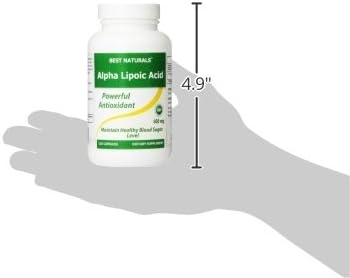 From the manufacturer
At Best Naturals, we have a quest that every human being on this planet will leave a healthy and happy life. That is why for us at Best Naturals has embarked on the unique journey of creating and selling highest quality supplements to help lead happy and healthy life. Best Naturals has a super growth trajectory, but we are determined to stick with some of the core values which define our integrity and passion towards our mission and vision. Here they go:
There is no compromise when health is at stake

Provide the highest-quality nutritional supplements according to the industry standards

Deliver the best product on time to keep the customer happy

Create a unique culture and work environment where ethics, honesty and employee excellence is recognized and believed
---