Features
Make sure this fitsby entering your model number.
Ideal for lovely gift earbuds charging organizer tiny Leather headphone case,cord organization earphone case cable organizer compact,soft and flexible,Earbud case convenient to carry with;earphone Earbud case small size to fit easily in pockets,purses,bags,Desk Organizer,Car Or Home etc
Tiny leather gadget earbud case,Rustic cute leather charging cord organizer earphones case holder,earbud clips,velcro cable ties,desk organizer,easily winds all kinds of cables and cords within seconds,headphone case organizer wire clip,power cord taco keeper dan earbud cable management case
Releases Compatible Phone earbuds case instantly Cord Leather organization and tangle-free with a single pull earphone case,ideal for headphone cable organizer earbuds,phone headphones holder USB cords and other accessory wires,ideal for earbuds headphone case,wire Leather case clip 5 Pack Orange Earbud case
Earbud case Prime quality exclusive italian leather material for durable use,cord organizer headphone case leather appearance improves with case age and earphone case usage,Christmas stocking stuffers
Earphone Earbud case Not satisfied with 100% refund to ensure your earbuds case shopping experience
Product Images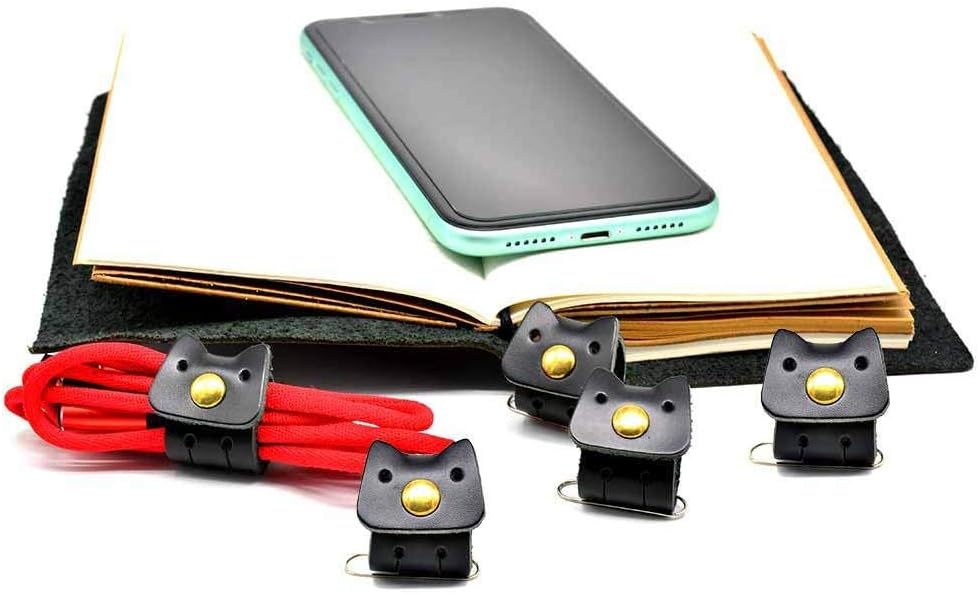 Product description
CAILLU is a professional company which combination with design, produce and sale,We are has been working in Leather craft for 20 years, has many skillful artisans..Our products will bring you an unique feeling.
Product Features:

-This cute Headphone organizer is made of the finest leather that money can buy,
Cute personal design, first-rate craftsmanship, simple and elegant.

Product Features:

-Want better housing for your electronic wires? Better protection too? No more tangled headphone/date cables! This earphone organiser totally resolves the problem.

Product Features:

-All leather we used is natural genuine leather and they are the finest leather
Materials: Italian leather
HOW TO USE
This item will help you organize the wires in your bag,pocket,car,office or home
Snaps shut with metal button.New brand.
Ideal for earbuds headphone wire clip, USB cords and other accessory wires and so on.
Special,keeping cords neat and tidy.
Materials: Italian leather.
HOW TO USE
This Item Will Help You cable Organize The Wires In Your Bag,Pocket,Car,Office Or Home. Ideal For Earbuds,Usb Cords And Other Accessory Wires And So On. Special,Keeping Cords Neat And Tidy.
THE MOST NATURAL LEATHER
The leather is valued for it's natural,durable and full grain texture,so every piece of leather is unique.
Package: 5 X Earphone organizer cable clips
size: 2.6 x 0.7 inches
weighs: 0.2 ounces.
THE BEST GIFTS FOR YOUR
Are you Just looking for delicated Leather cable clips gifts? Lovely gift,Our Are Just one of the best gifts for your.
---