Features
SATISFYINGLY SIMILAR: Made with better-for-you ingredients, this plant-based creamer is a close match to dairy half and half.
PERFECTLY CREAMY: The blend of coconut cream and almond milk is deliciously creamy, but not too thick.
SLIGHTLY SWEET: A touch of cane sugar makes this plant-based creamer slightly sweet, without being overly so.
MILD-FLAVORED: The balanced blend of almond milk and coconut cream has a mild flavor that's not too coconutty or too almondy.
SUBS IN SEAMLESSLY: Original Better Half subs in seamlessly for half and half in your coffee, baked goods, and savory recipes.
GUILT-FREE: With just 20 calories, 1.5 g of fat, and 1 g of sugar per serving, you get all the yum of half and half with none of the guilt.
BOX-CHECKING GOODNESS: Non-GMO, Kosher, Vegan. Free of dairy, soy, gluten, carrageenan, BPA, and preservatives.
Product Images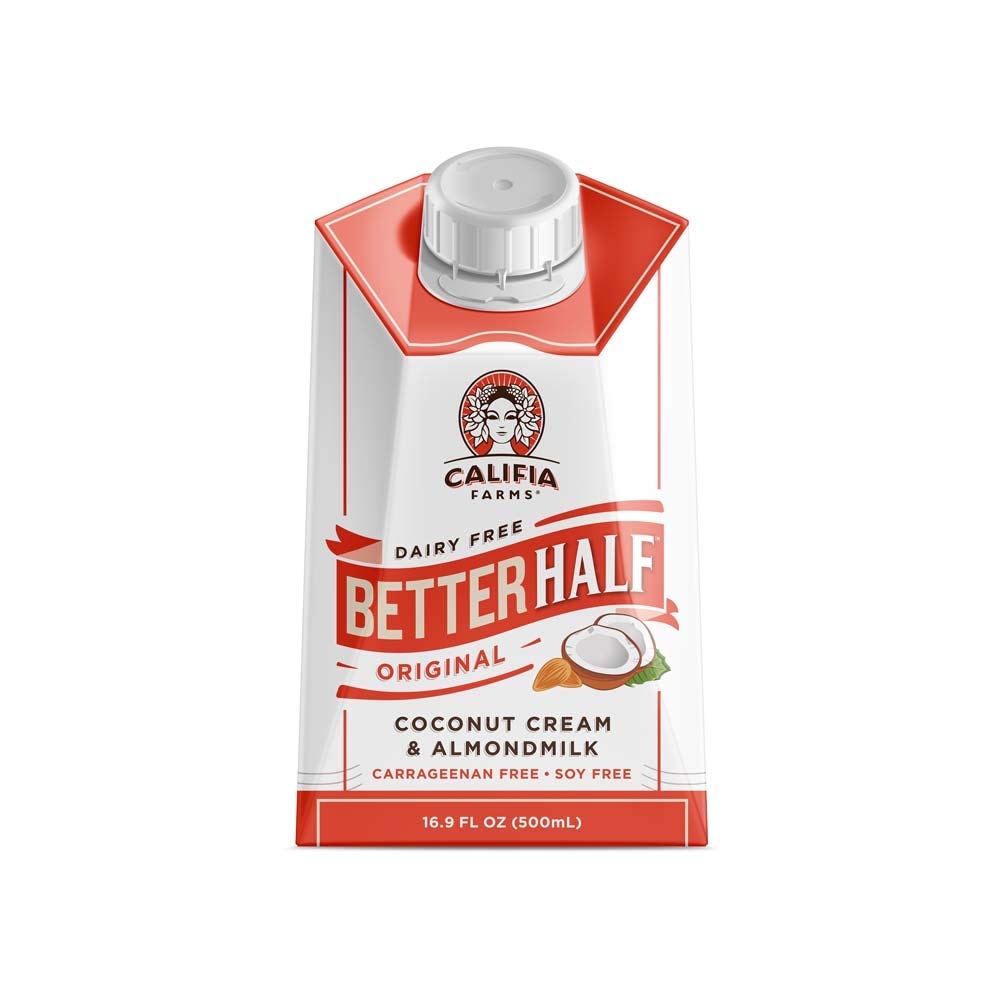 ---