Product Images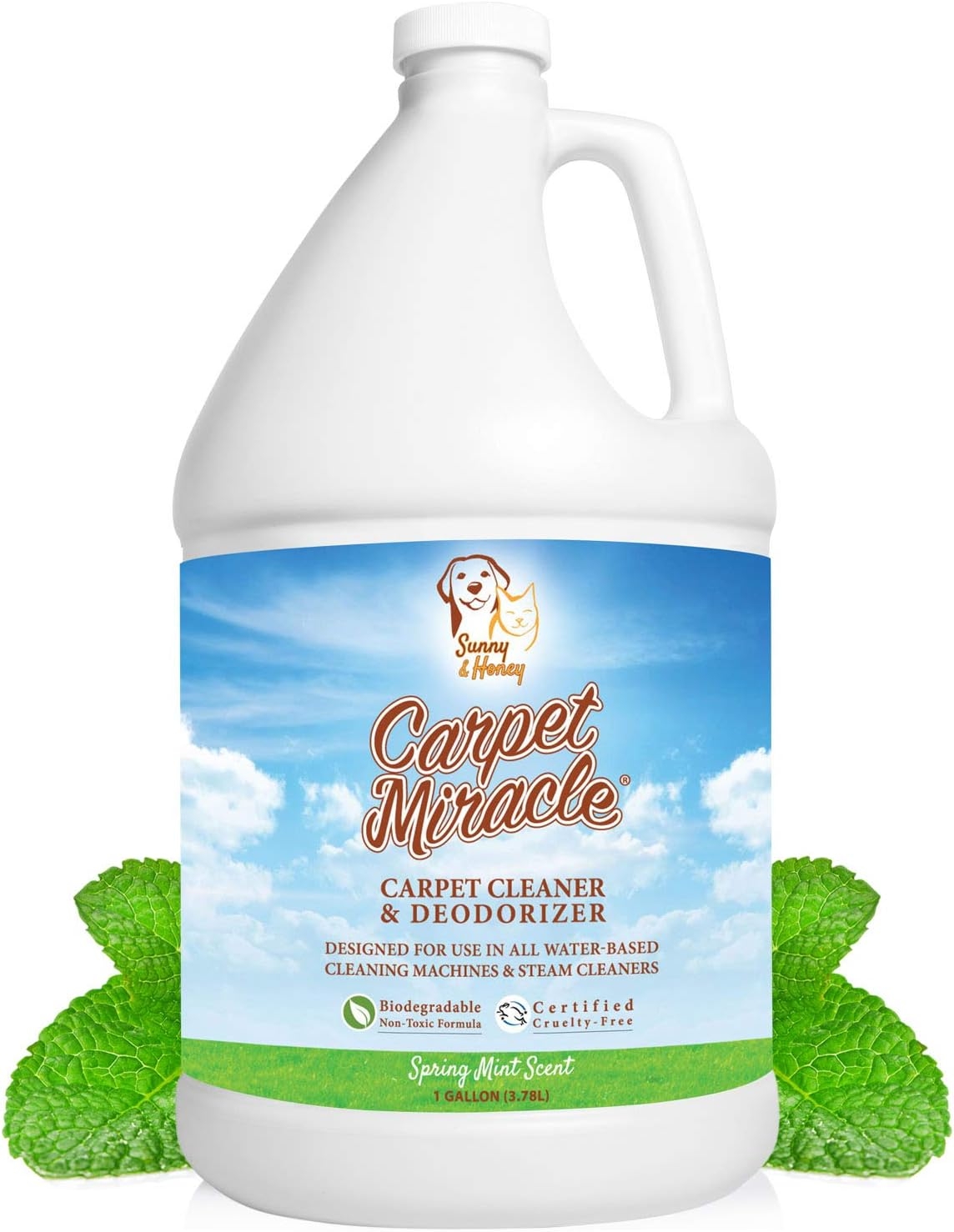 Product description
Sunny & Honey was Created by Pet Lovers for Pet Lovers! We love wagging tails, wet noses, and loving kisses <3
Carpet Miracle
Carpet Cleaner

Deodorizer Solution

Machine Use Only
Don't let the Nature's Rainbow get you down.
Accidents happen, whether that is a pet accident, food stain, or a coffee spill. We got you covered!
Carpet Miracle performs miracles on dirty carpets by making them look, smell and feel brand new.
This advances formula is specifically designed to be used with all water-based carpet cleaning machines and carpet steam cleaners.
Carpet Miracle Cleans:
Dirt

Pet Stains

Food & Coffee Spills

And So, So Much More!
Carpet Miracle Can Be Used On:
Carpets & Rugs

Car Upholstery

Home Furniture
Powerful Formula

Carpet Miracle is formulated with our pets, kids, and our green earth in mind. Carpet Miracle's formula is biodegradable and non-toxic.

Carpet Miracle is the perfect solution to use in a home with two and four legged kids.

Made In USA

We are very proud that our products are made in the beautiful USA!

Sunny & Honey donates 10% of all profits to animals in need (rescue groups and no-kill animal shelters).

Carpet Miracle is Leaping Bunny Certified.

More Love

Carpet Miracle makes clean up so easy, that it will leave you with so much more time for playtime, kisses, and cuddles with your furbaby.
---