Features
SUPPORTS A HEALTHY THYROID – An underperforming thyroid is associated with lethargy, brain fog, and thinning or weak hair. Keep your thyroid hormones at optimal levels with support from Shapiro MD's Complete Thyroid Support Supplement with Iodine.
BOOSTS HAIR HEALTH – Irregular hormone levels can lead to dry, brittle, thin, and even patchy hair. Shapiro MD combines effective ingredients and the key nutrient iodine to support the thyroid gland and healthy hair growth.
PROMOTES IMPROVE ENERGY – Proper thyroid function can help you wake up feeling rested and more energetic throughout the day. This powerful thyroid support formula was formulated by doctors and contains Iodine, Selenium, Vitamin B12, and L-Tyrosine.
BOLSTER FOCUS & CLARITY – Feeling "foggy" as you've gotten older? Healthy thyroid function helps maintain memory, boost concentration, and increase focus as you go about your day.
Product Images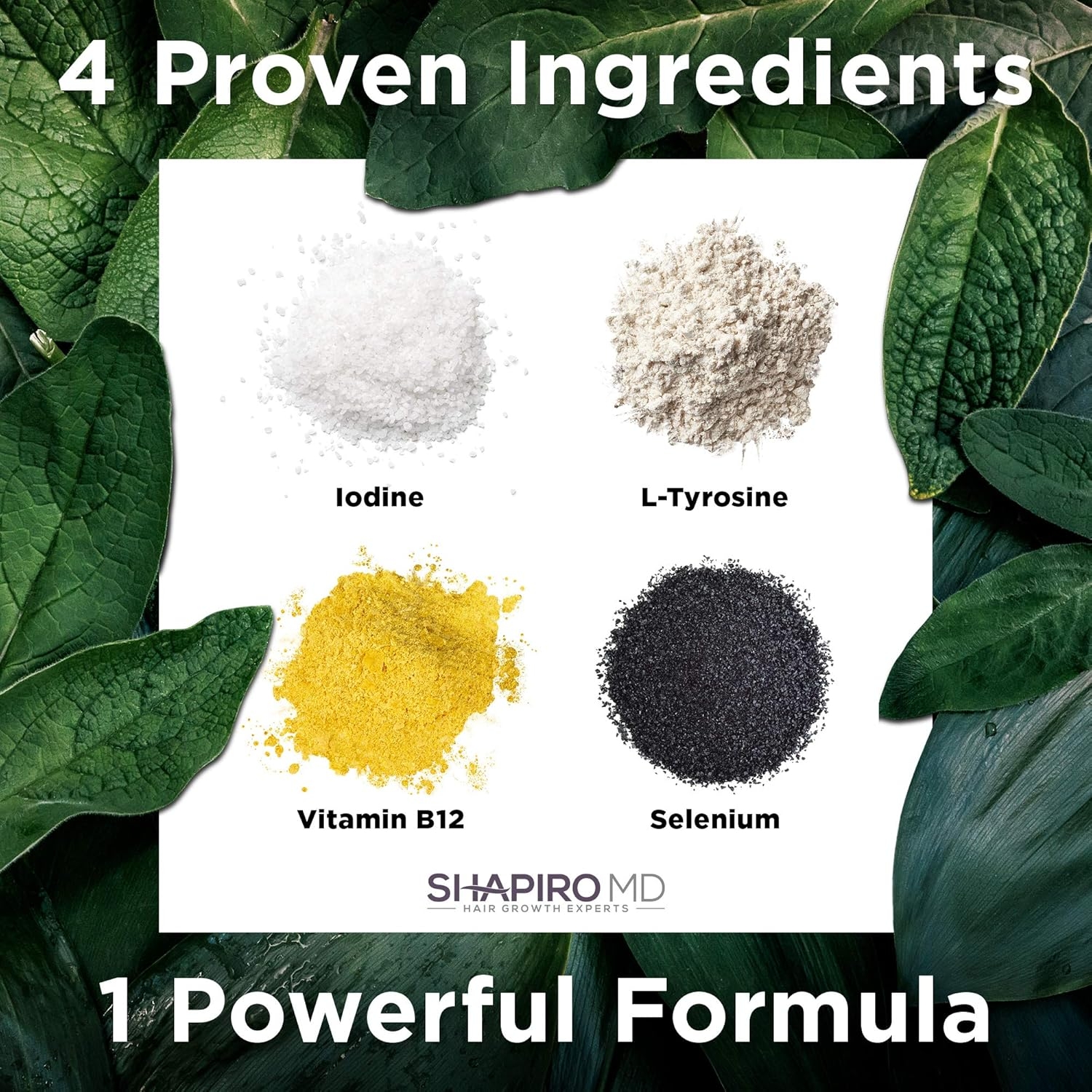 ---