Features
Make sure this fitsby entering your model number.
PREMIUNM OUTDOOR COVER: High quality 600D polyester oxford water-resistant top fabric with waterproof undercoating to protect your outdoor air conditioner from natural damage. Durable to use and won't crack in the cold winter
CUSTOM FIT AC COVER: Large size cover 24 x 24 x 30 inches(L x W x H) , deeper than others and perfect for most of new standard square unit which is up to 24 x 24 x 30 inches(L x W x H)
EASY TO USE: A slit on the side allows the wiring and tubing go through and a heavy-duty click-close closure buckle to close the slit to keeps cover closed. Two reinforced padded handles make removal easy
ANTI-WIND DESIGN: Two draw string hems allow adjustment for a tight and custom fit to secure your ac cover on the windiest days
EFFECTIVE PROTECTION: Structured air vents keep moisture from building up inside the unit. Cover protects your unit from rain, snow, dirt, sun damage,debris and hail storms in the off season
Product Images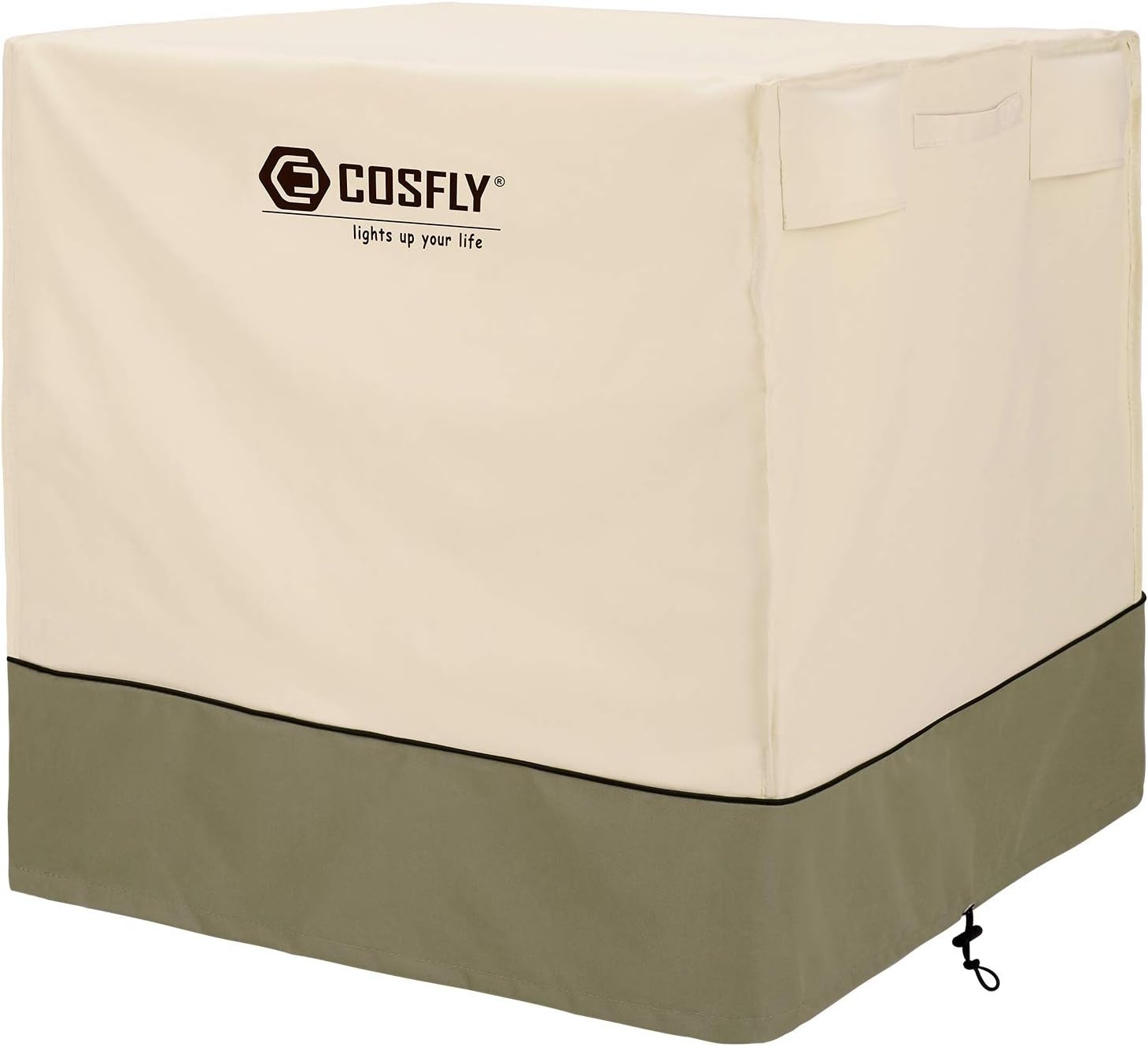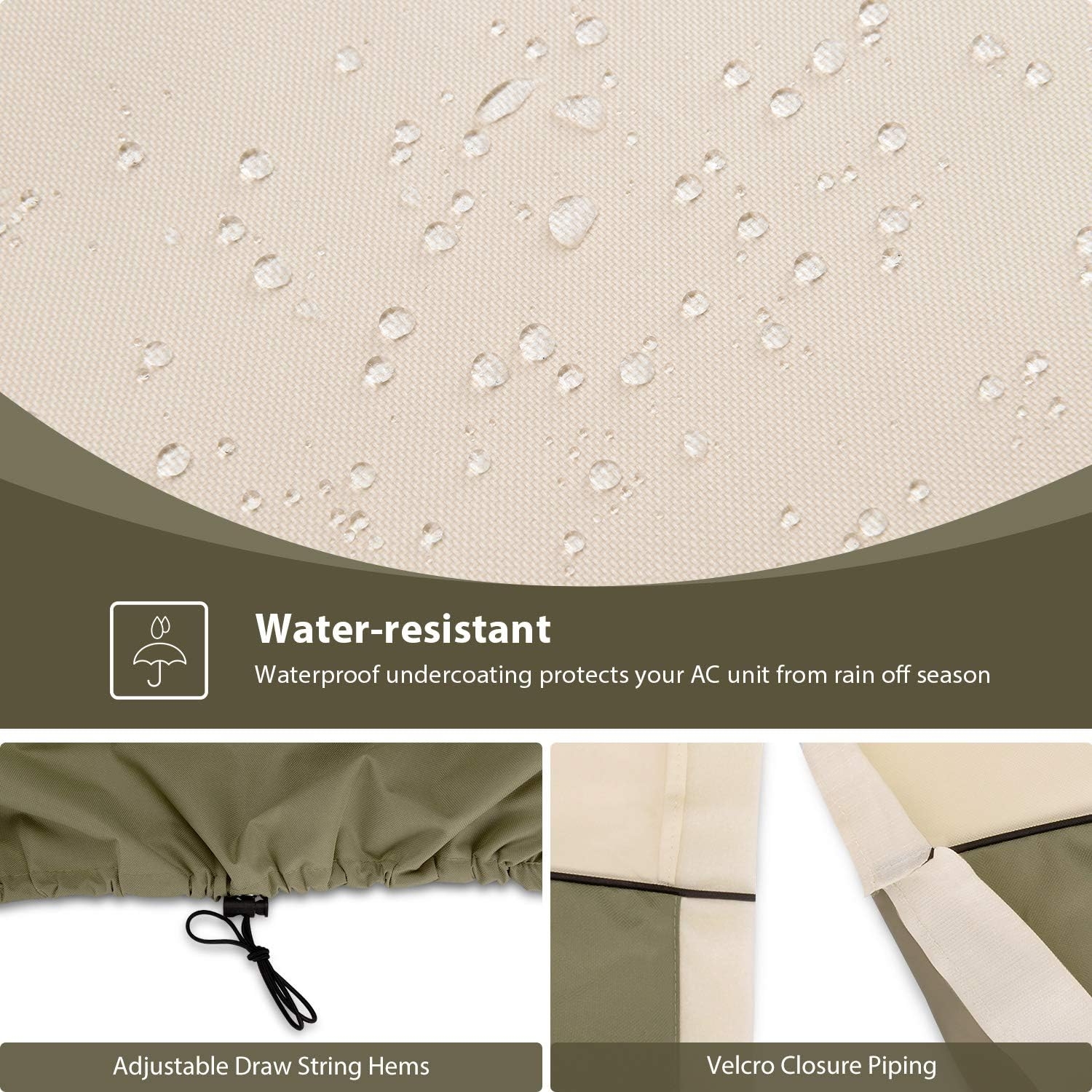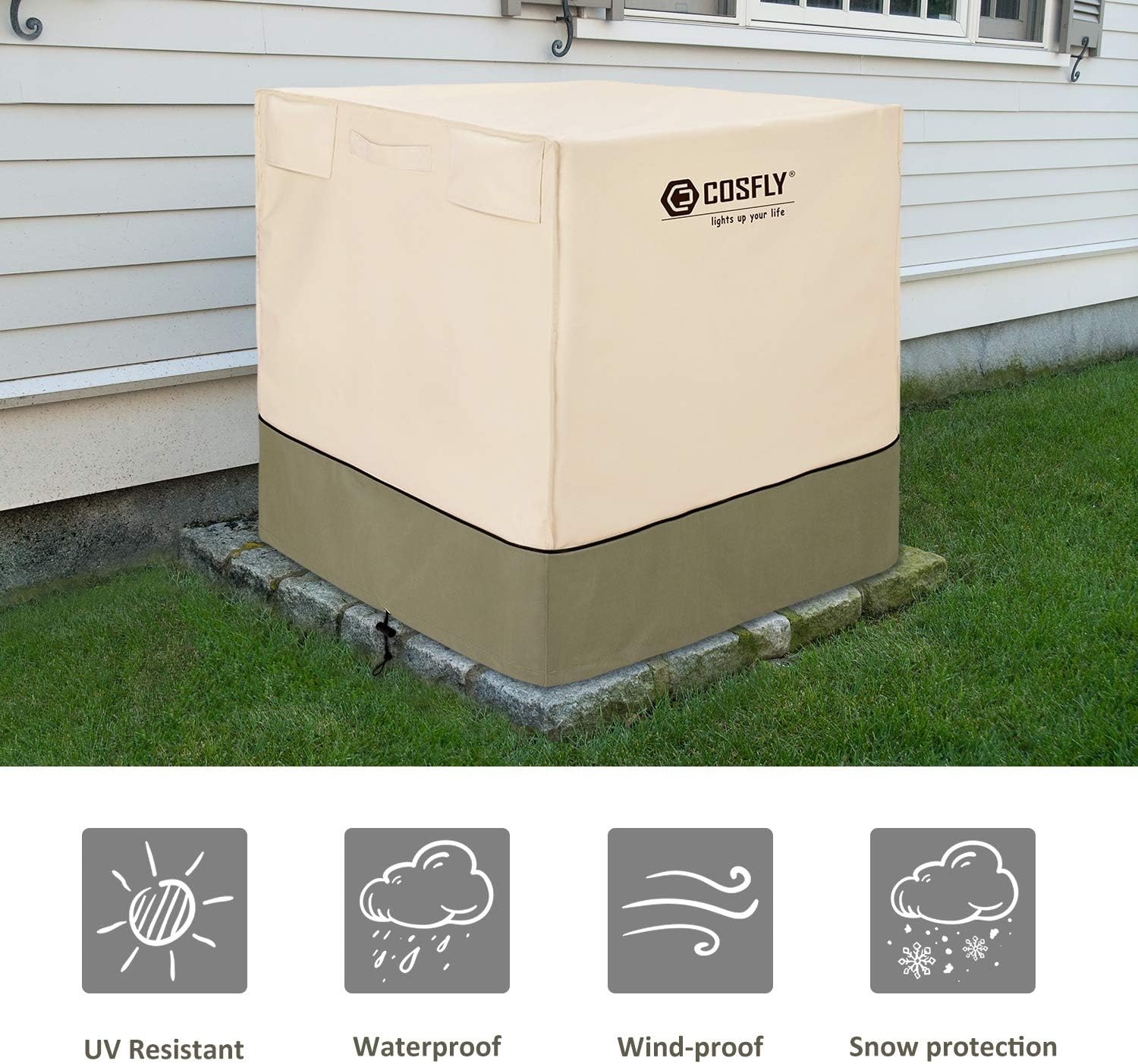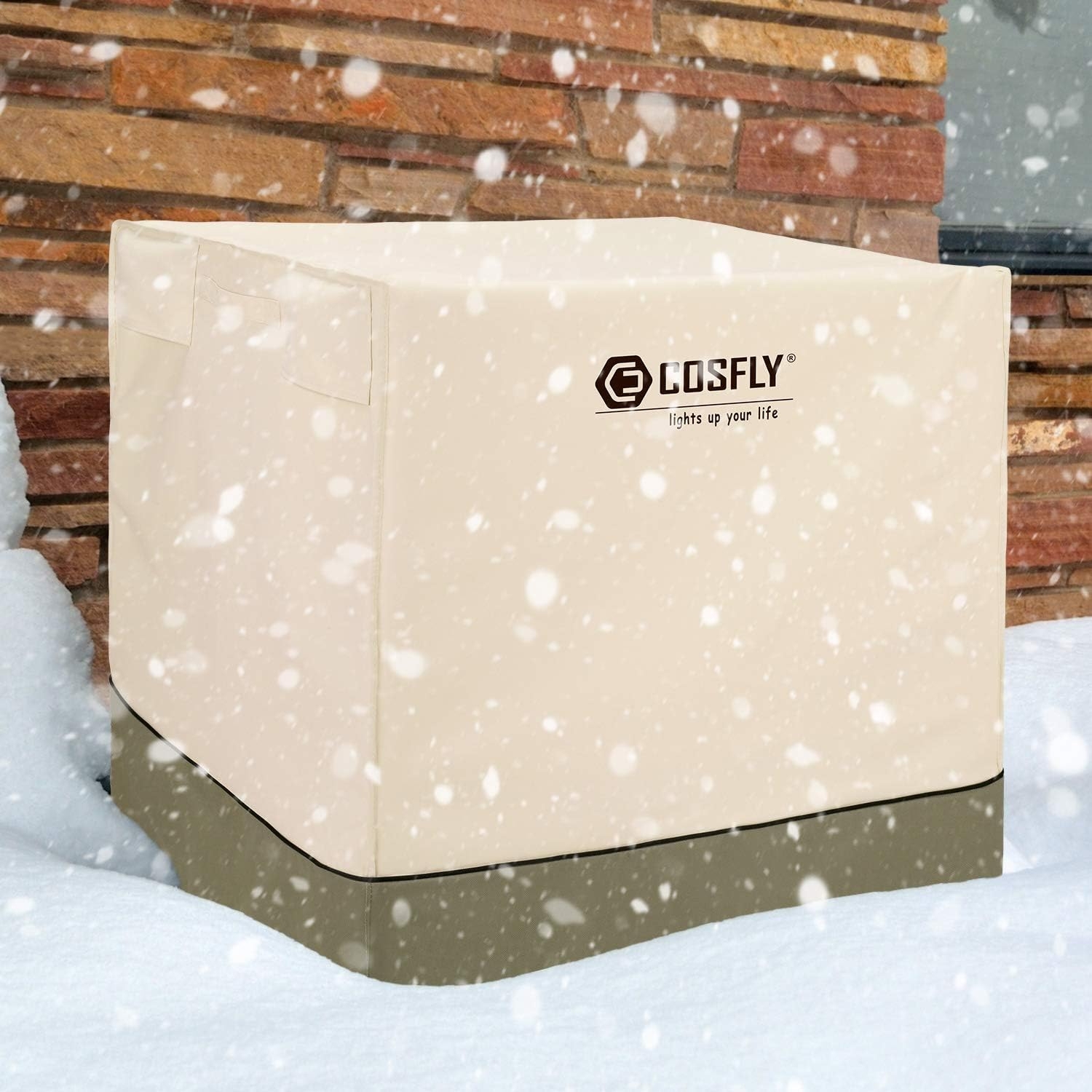 Product description
Are you looking for a high quality cover for your air conditioner ?
AC Cover by COSFLY with durable and water resistant fabric combine convenient features and elegant looks.

Spending time with family and friends will be safe for years to come with the cover from COSFLY.
COSFLY AC Cover
Constructed from high quality 600 D polyester oxford fabric which can protect your outdoor central air conditional from rain, snow, dirt, sun damage and hail storms in the off season.

The unit cover is made of thick double-layer fabric. The outer layer is made of thick oxford fabric which can be dust-proof and sun-proof. And waterproof undercoating on the inner layer. It will be better to protect your outer casing of the air conditioner, prevent the shell from rusting, effectively extend the life of the host by 20%.
Combine a striking style with durability, fade-resistance and convenient features
Elegant looks of these covers will bring you a comfortable visual experirnce.
---