Features
DAILY DIGESTIVE HEALTH* – LGG is naturally sourced and scientifically proven to work in harmony with your body to keep your digestive system in balance.* Helps with occasional digestive upset; including diarrhea, gas and bloating.* For daily use, take 1 vegetarian capsule per day. Suggested Age: 18 Years and Up
NO REFRIGERATION REQUIRED –Every package of Culturelle meets the highest standards for purity and potency when consumed – not just when we make it. To preserve the billions of CFU's (colony-forming units) in your Culturelle, store it in a cool, dry place away from direct sunlight.
SAFE AND EFFECTIVE – Over 1,000 scientific studies and 30 years of research have demonstrated the safety and efficacy of LGG probiotics. Culturelle is vegetarian and contains no gluten≠, milk, soy, wheat or preservatives.
PROBIOTIC POWER – The doctors that discovered LGG found that it is strong enough to survive stomach acids and successfully set up shop in the intestines. gelatin-free
During the summer months products may arrive warm but Amazon stores and ships products in accordance with manufacturers' recommendations, when provided.
Product Images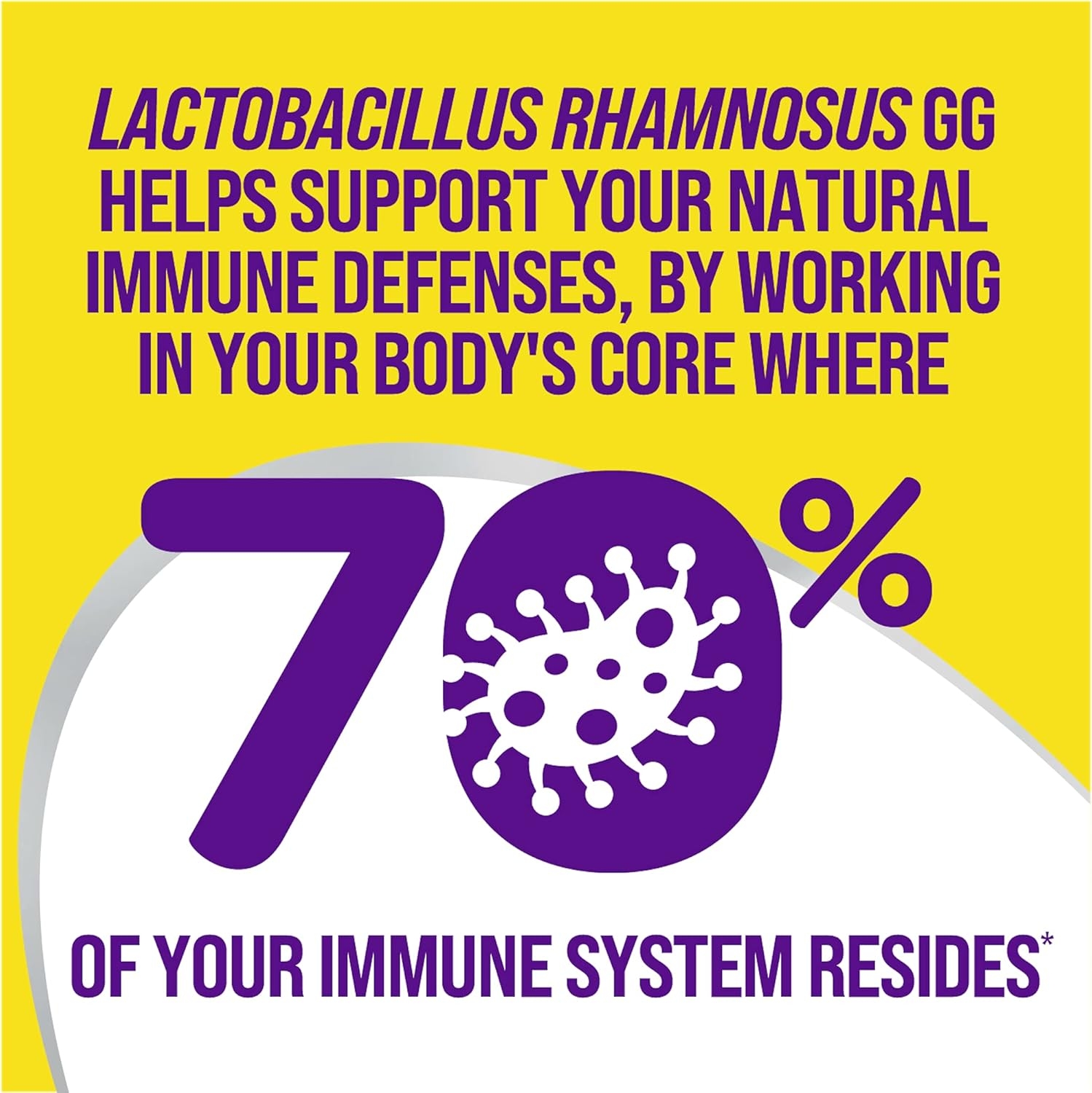 From the manufacturer
---