Features
220 plates per case
5 layers & 50percentage stronger than the leading comparable store brand paper plate
Soak Proof Shield
Microwavable & Cut resistant
Made in the USA
Product Images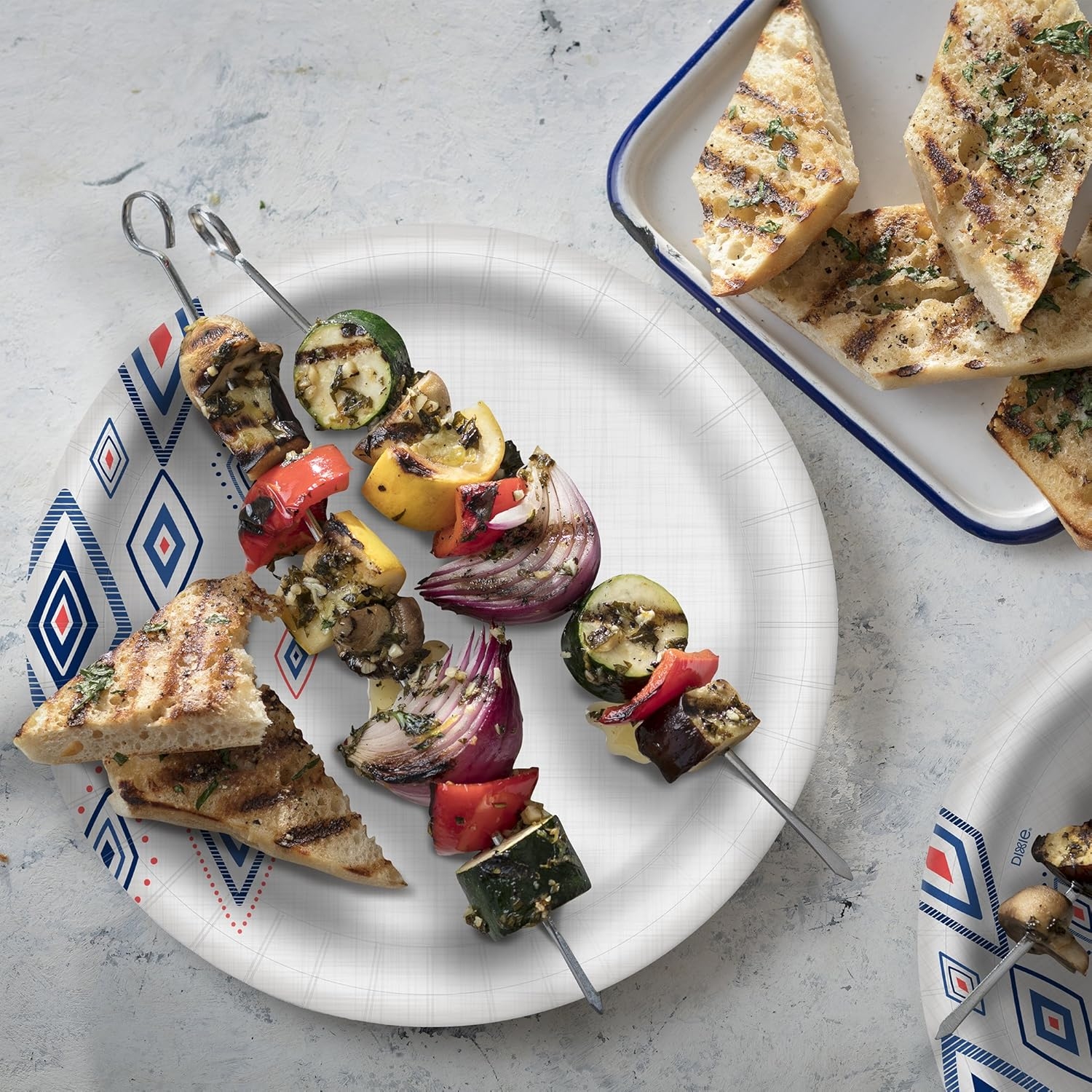 From the manufacturer
Decorate with Dixie this Halloween
Step 1

Trace Dixie 10oz bowl onto the back of a Dixie 10in plate.

Step 2

Cut out the traced portion.

Step 3

Roll large piece of paper into a cone.

Step 4

Tape cone together and cut excess paper to create an even base.
Step 5

Cut 2in tabs along base of the cone.

Step 6

Insert cone through Dixie 10in plate and glue tabs onto the plate.

Step 7

Personalize to your own inner witch.

Step 8

Decorate. Enjoy. Share.
Product description
Make meals easy and convenient with Dixie Everyday Paper Plates. They are two times stronger than the leading comparable store brand paper plate, so you can double up on servings! Dixie paper plates have a soak proof shield that can handle anything from salad dressing to burger grease. They're cut resistant and microwavable to make reheating leftovers a breeze. Perfect for everything from quick snacks to get togethers with family and friends, you'll love having these disposable plates on hand.
Dixie products offer a hassle free convenience and attractive designs at an affordable price. Dixie Everyday disposable dinner plates are versatile and affordable, so you can focus on your day and not the dishes. Spend less time at the sink and more time at the table with Dixie Everyday Paper Plates.
---