Features
IMMUNE SUPPORT BOOSTER. Full-spectrum black elderberry extract is standardized to anthocyanins, which are potent flavonoid BioActives. Gives you a ultra potent antioxidant extract that may strengthen your immune system.
SUPER PURE. Our super high potency, all natural standardized Elderberry Pro complex is free from allergens such as soy, milk, egg, shellfish, corn, wheat, peanuts and sugar. It is also gluten free and vegan friendly. Why choose anything else?
SUPER ANTIOXIDANT. Elderberries are known to be support high in antioxidants which fights free radicals. This natural antioxidant helps the body function everyday and fight the signs of ageing
GOLD STANDARD QUALITY – VitaPharm Nutrition is committed to the safety, potency and purity of all our supplements. Our elderberry capsules are non-gmo & all natural. 3rd Party lab tested to verify the purity & potency of our product.
MONEY BACK GUARANTEE. Not happy after a month of using our natural supplement? You can return it for a refund no problem at all! Use our 5 star top rated product risk free!
Product Images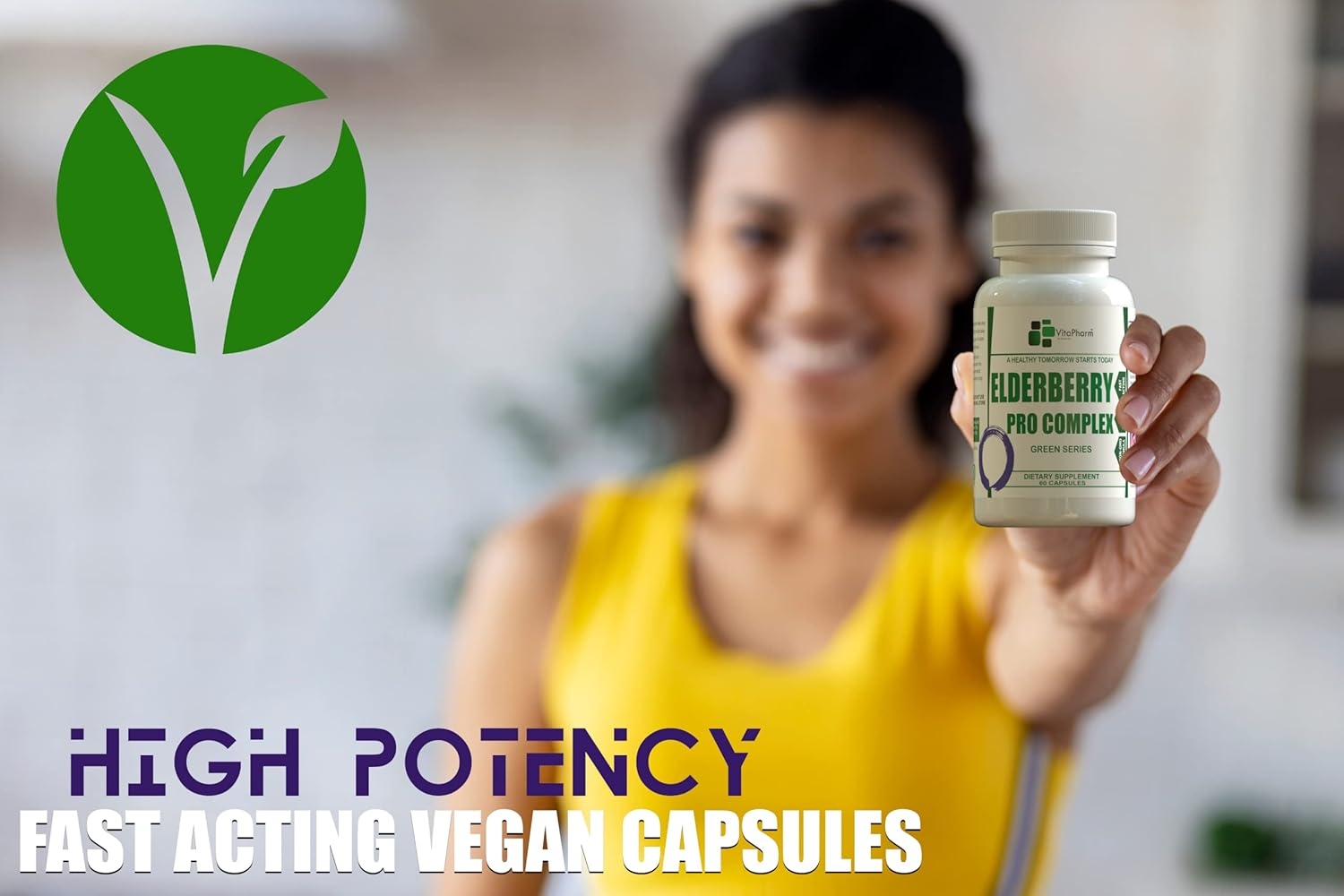 ---