Features
A DAILY PROBIOTIC FOR A HEALTHY START: FlockLeader ARRIVE is perfect for your backyard chicken flock. It provides the right mix of daily probiotics, prebiotics and plasma to support young birds up to 8 weeks of age.
HELPS REDUCE SALMONELLA: Establishes good bacteria in the digestive system to help address pasty butt, diarrhea, pathogens like Salmonella and daily stressors like changes in temperature.
CONTAINS LIVE BACTERIA: The probiotics in ARRIVE are protected and preserved through a unique drying process, ensuring the bacteria stay alive and viable throughout the entire shelf life.
ESSENTIAL PROTEINS & NUTRIENTS: ARRIVE contains plasma, which works in tandem with live probiotics to improve nutrient absorption and jumpstart immunity in new chicks.
SAFE ON ALL POULTRY SPECIES: Add 1tsp. of ARRIVE per gallon of water every day until chicks are 6 to 8 weeks old, then switch to FlockLeader THRIVE. Makes 45 servings.
Product Images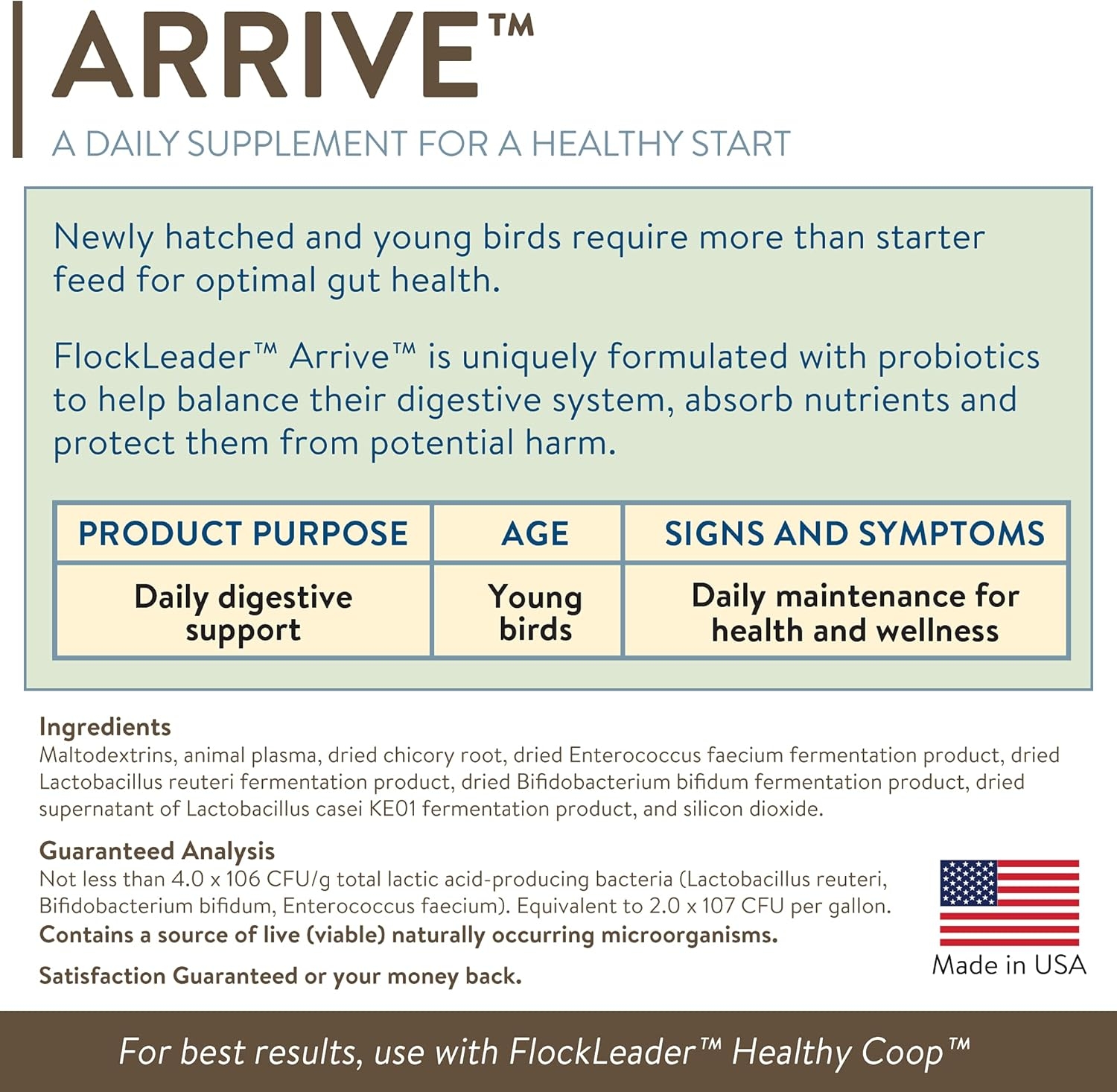 ---