Features
Funamins Vitamin C is designed to support the immune system and musculoskeletal system as a fundamental part of everyday wellness.
Formulated to deliver 250mg of Vitamin C (ascorbic acid) with a delicious 2 gummy serving size with only 3g sugar. Citrus Orange flavor.
Vitamin C has an important role in supporting immunity as a antioxidant against free radicals and chronic disease.
Known to support development and health of blood vessels, cartilage, muscle and collagen in bones. Vitamin C supports the absorption to store iron.
Vegan, No Gelatin, No High Fructose Corn Syrup, No Artificial Ingredients, Soy Free, Dairy Free, Satisfaction Guaranteed. Made in the USA.
Product Images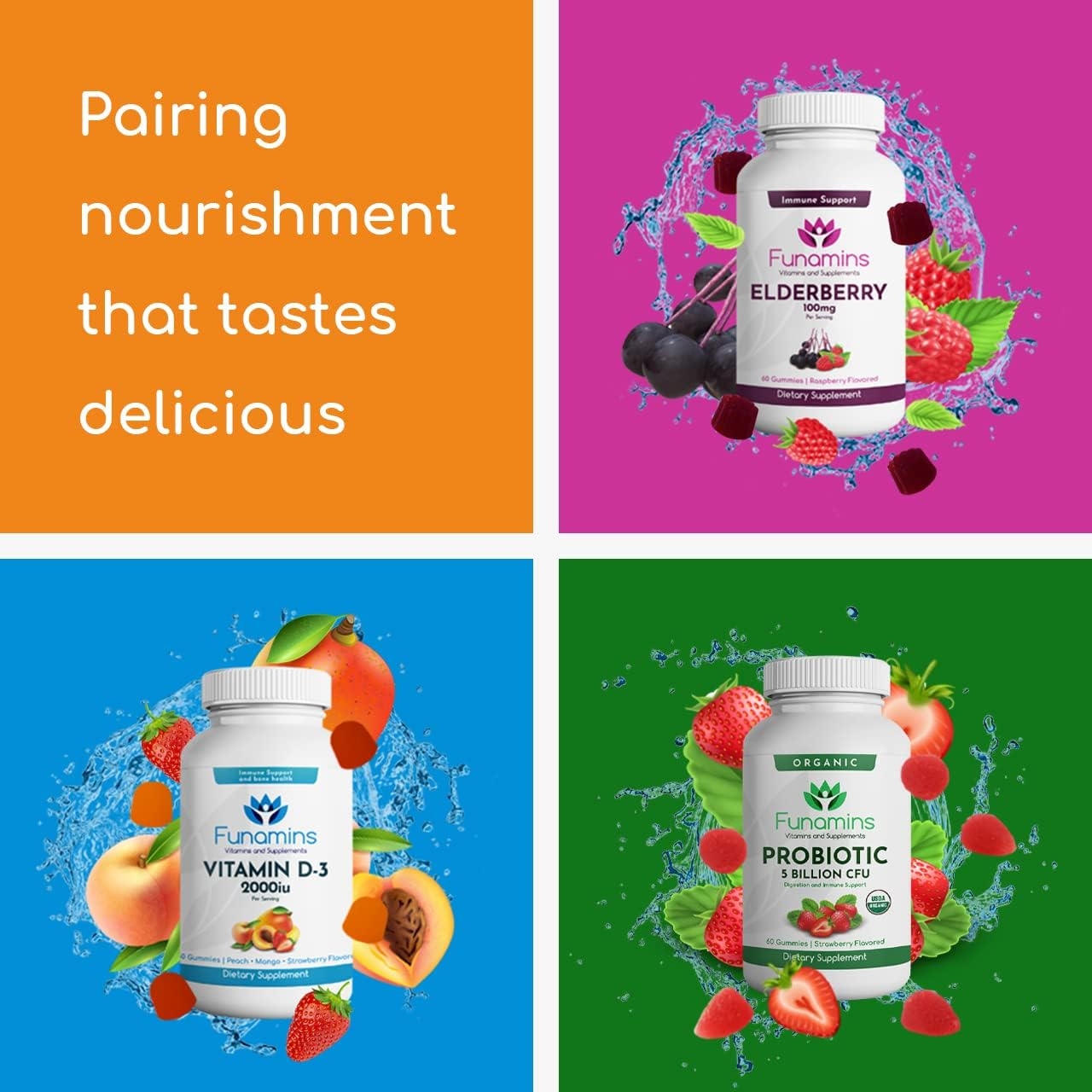 ---