Features
Gut Cleanse – Powerful, yet gentle on your system! Promotes healthy detoxification by creating an environment in your body that promotes healthy digestion. Don't let a bad gut environment affect your digestive tract & health, including fatigue.
Keep All Vitamins & Nutrients – Our body needs all of its nutrition from vitamins and food to keep our immune system in great shape against outside factors. Low levels impact other areas: low energy, skin issues, quality of sleep, and overall health.
Healthy Digestion – If your digestive system is overrun by outside factors, it can negatively impact your body's ability to digest properly. This detox cleanse allows your stomach to absorb max nutrients & supports candida cleansing too.
Natural, Potent Ingredients – Formulated with black walnut hull, wildcrafted epazote, organic neem, organic clove bud, and organic wormwood leaf/stem, fulvic acid, Paratrex helps cleanse the digestive tract. Vegan safe; gluten-free, free of toxic fillers.
Manufactured In The USA – Paratrex is manufactured in our own, state-of-the-art cGMP certified facility in Phoenix, Arizona. We pride ourselves on quality, which is why all bottles come with a 1-year guarantee, produced right here in the USA.
Product Images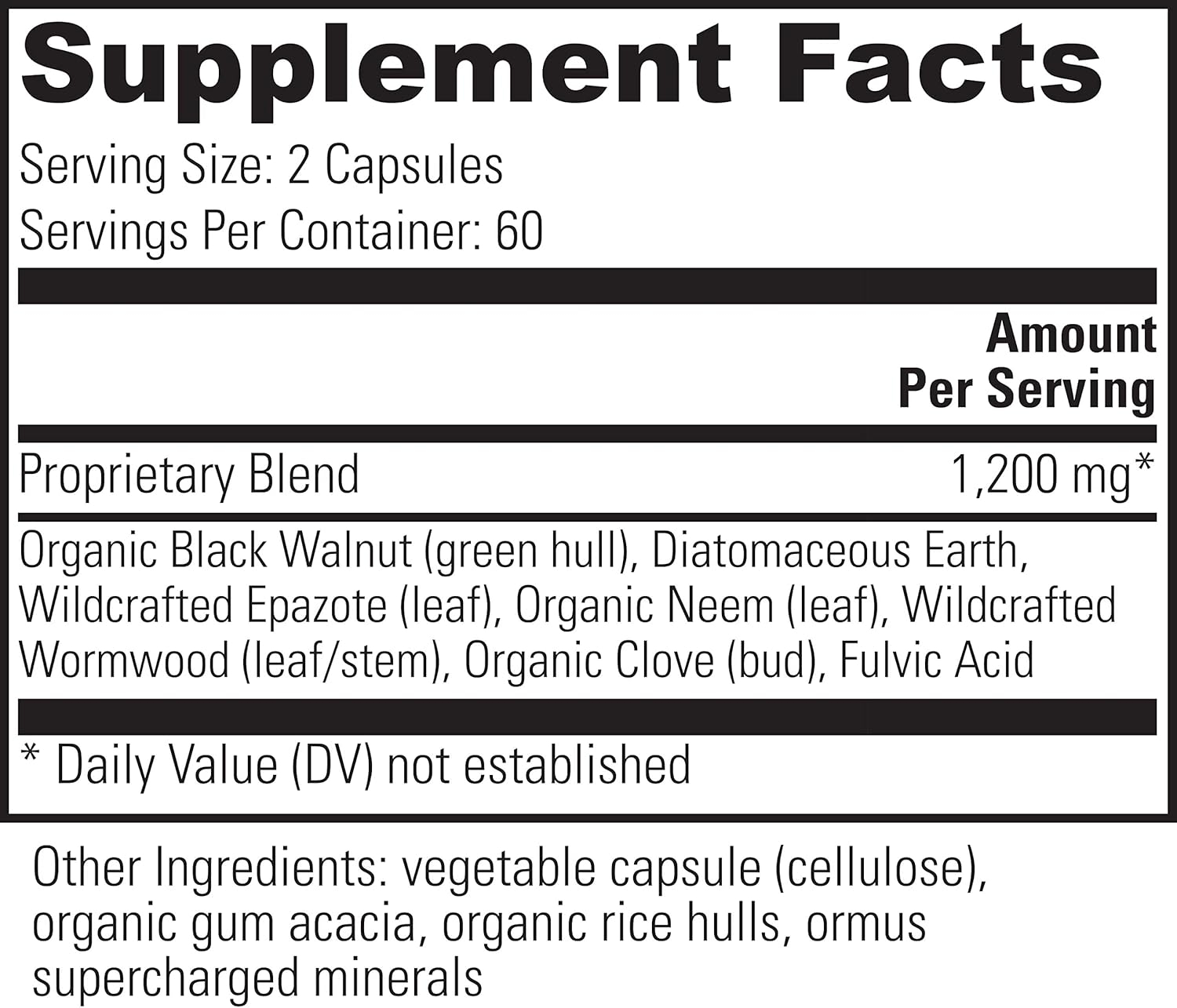 ---