Features
HAIR SKIN AND NAILS VITAMINS – Our hair skin and nails vitamins help support healthy hair, skin and nails, and energy met.
EFFICIENT AND DELICIOUS – Our safest and strongest professional and advanced formula of vitamin gummy for hair can provide excellent health and guaranteed relief! Has a delicious fruity taste and smell, supports shiny hair, vibrant skin, and healthy nails that will be full of fun and fun!
RICH IN VITAMINS – Our hair skin and nails vitamins are 100% natural plant extracts, laboratory tested, no artificial colors or flavors, no gluten, no gelatin, completely suitable for vegetarians.
RECOMMENDATIONS FOR TAKING – We recommend that adults take 2-5 gummies a day for 3-6 weeks. You will be surprised at what happens to your body. We want to help you stay healthy at every stage of your life.
FOOD DIETARY SUPPLEMENTS – Hair skin and nails vitamins are food dietary supplements. We recommend consulting a professional before using any dietary supplements.
Product Images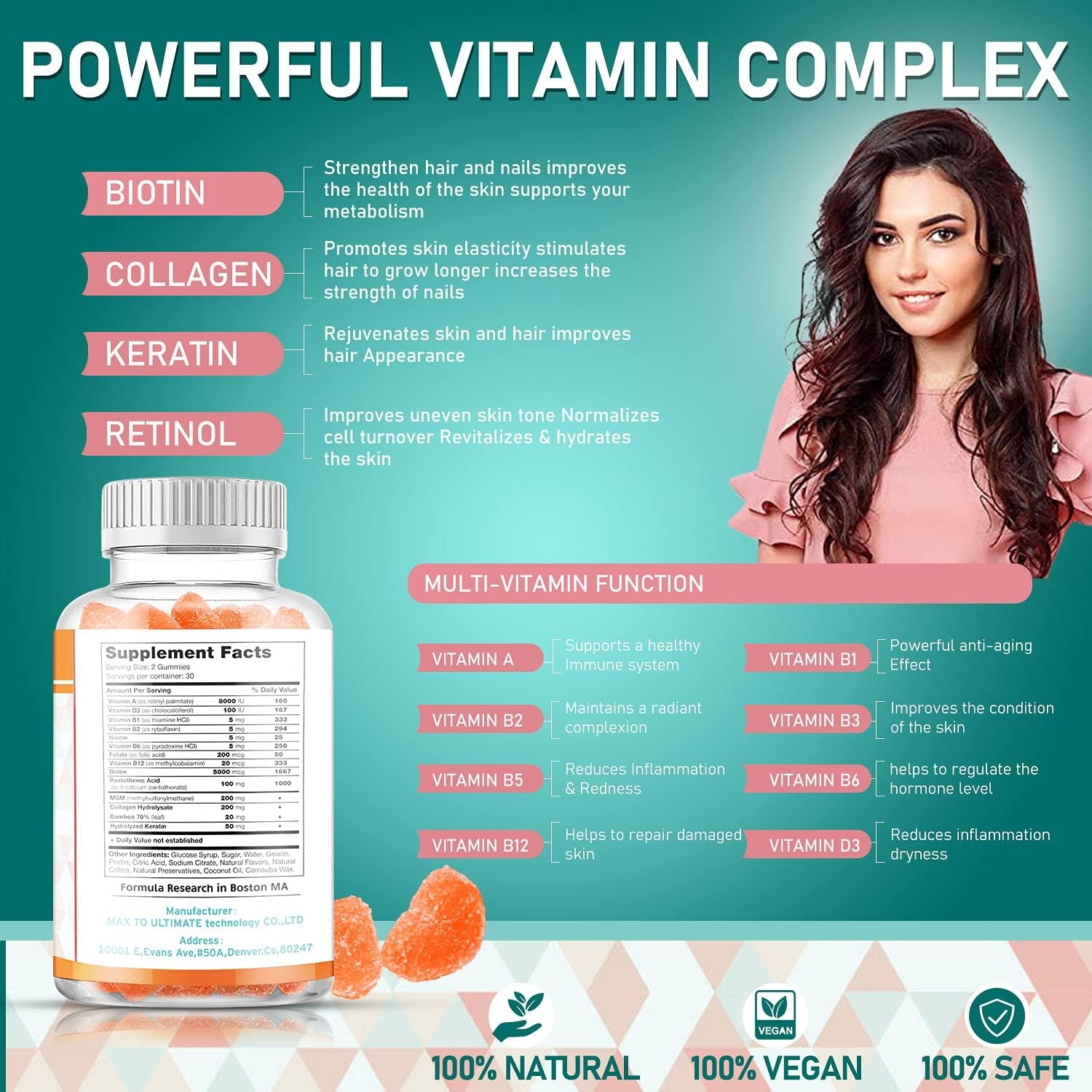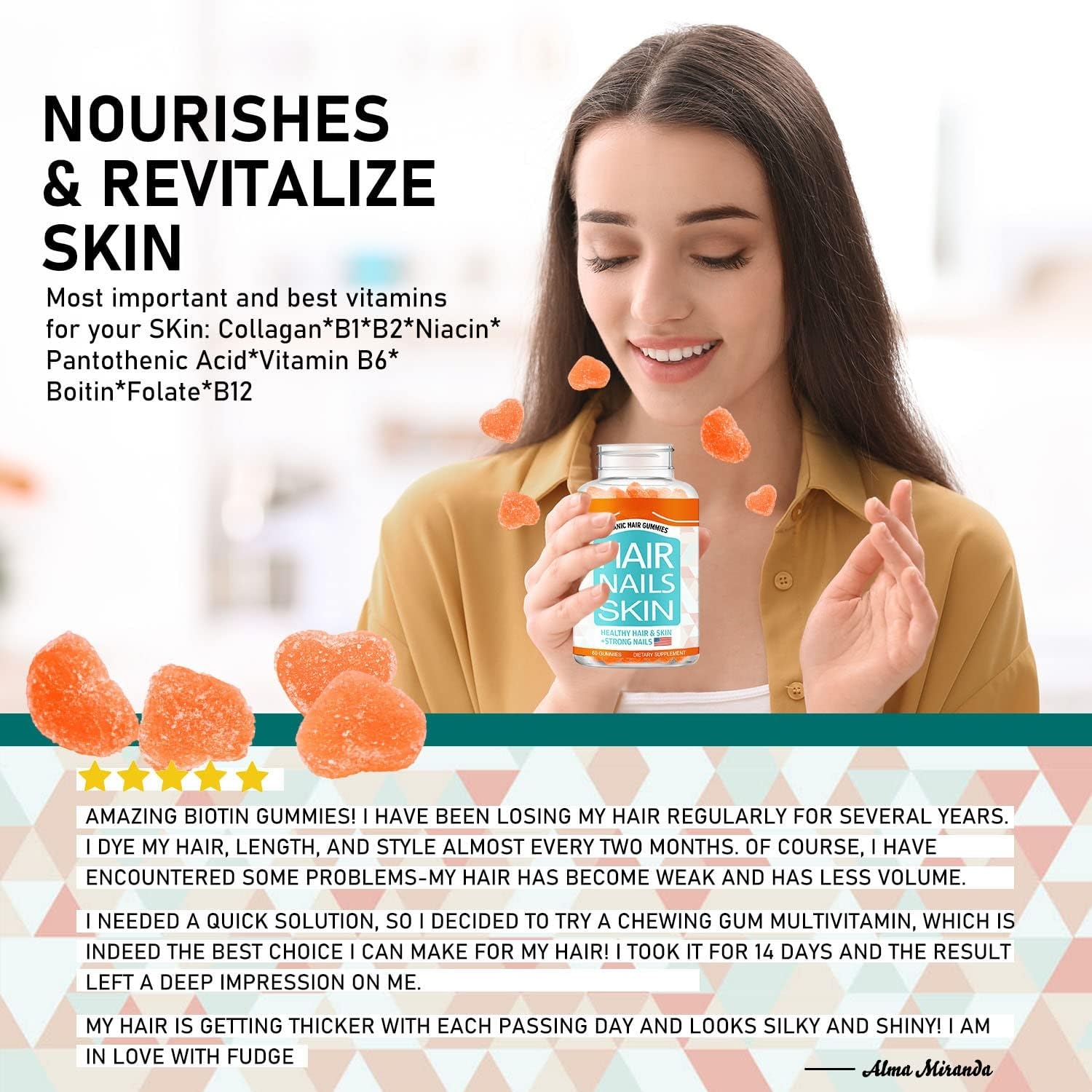 ---