Features
100% PURE: Nature Nate's 100% Pure Organic, Raw & Unfiltered Honey is straight from the hive, just how nature intended. All we add is the packaging – no drip, no mess, sustainable pouch. Includes two 16-ounce packs.
NEVER WASTE A DROP: No more waiting for honey to reach the cap – our easy-to-squeeze, flexible packaging has a quick dispensing cap-down placement. Use to the last drop!
ENVIRONMENTALLY FRIENDLY: New, sustainable package, same honey! Packaged in a 16-ounce no-stick standcap. Pairs nicely with granola, yogurt, coffee, tea, and any food needing a dash of natural sweetness.
ORGANIC, RAW & UNFILTERED: Our honey is never heated to high temperatures, so the natural good stuff like pollen remains intact.
PURITY GUARANTEE: Every squeezable package of Nature Nate's raw honey has a purity guarantee to uphold strict testing standards. We provide an unmatched level of care and precision that would make any honeybee proud.
Product Images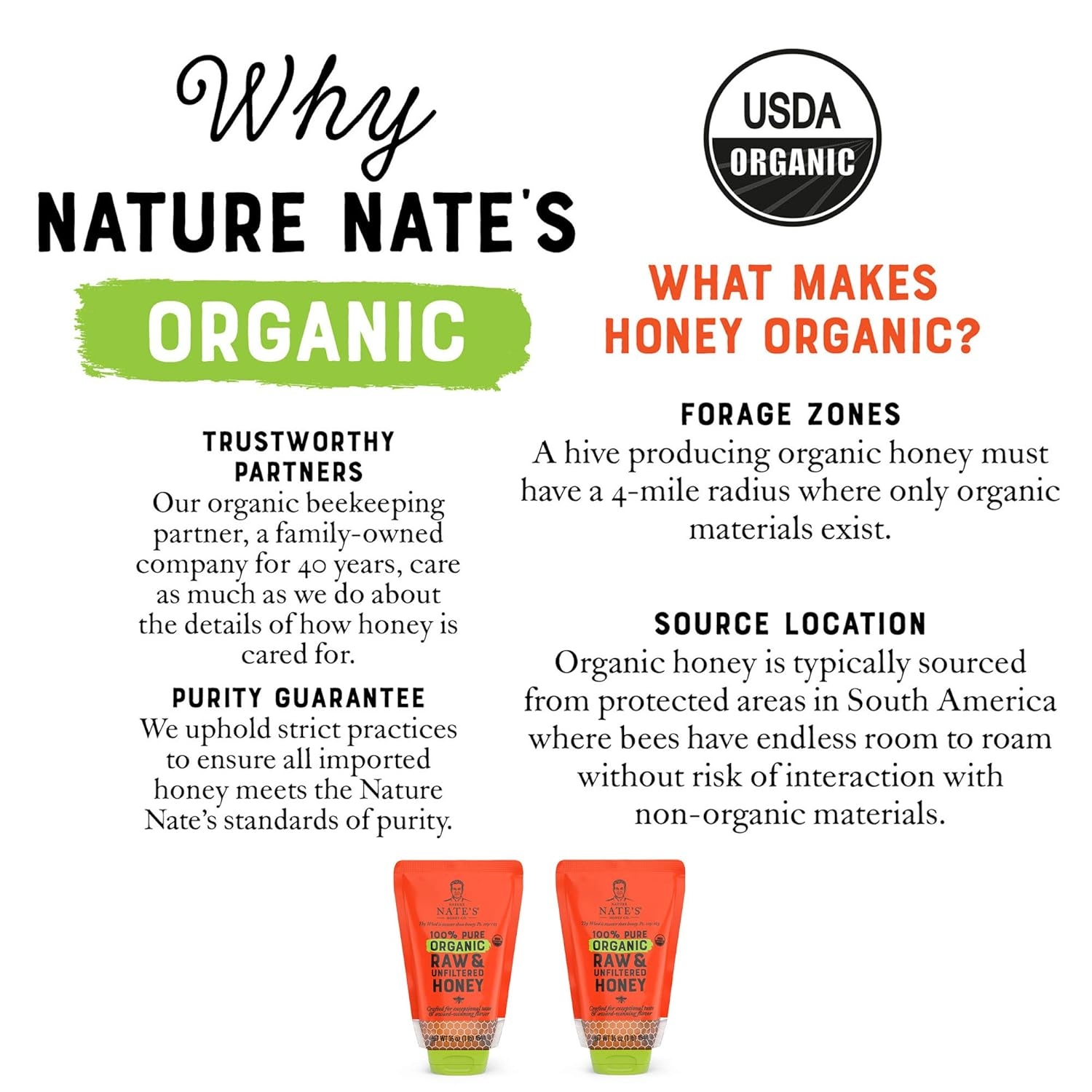 ---