Features
Natural Healthy Energy: Amplify Smoothie's premium protein blend of whey protein concentrate, whey protein isolate, whey protein hydrolysate, and egg protein deliver the most effective fuel for your body. Protein takes longer than carbohydrates to break down in the body, providing longer-lasting energy.
Carbohydrate Restriction: Amplify Smoothie's formulation includes fast and slow-digesting proteins, helping with satiety during the day. This time-released protein absorption also helps reduce caloric intake and restrict carbohydrate consumption, to help you achieve your health and fitness goals.
Lean Muscle Maintenance: Formulated with an advanced amino acid blend, Amplify Smoothie uses these amino acids as fundamental building blocks for muscular development. Although your body needs fat and carbohydrates to function, you simply cannot build muscle without protein. Amplify Smoothie is sufficiently fueled with the BCAAs necessary to achieve dynamic lean muscular growth.
Quicker Recovery: Amplify Smoothie and its supercharged protein play an essential role in cellular maintenance muscle recovery. Achieve greater tissue maintenance and regulation, hormone and enzyme production, fluid balance, and the provision of energy. Build lean muscle faster to bringer closer to your fitness goals
Fuel Your Body: Protein is an essential component for every type of cell in the body, including muscles, bones, organs, tendons, and ligaments. They are needed in the formation of enzymes, antibodies, hormones, blood-clotting factors, and blood-transport proteins. The body is constantly undergoing renewal and repair of tissue.
Product Images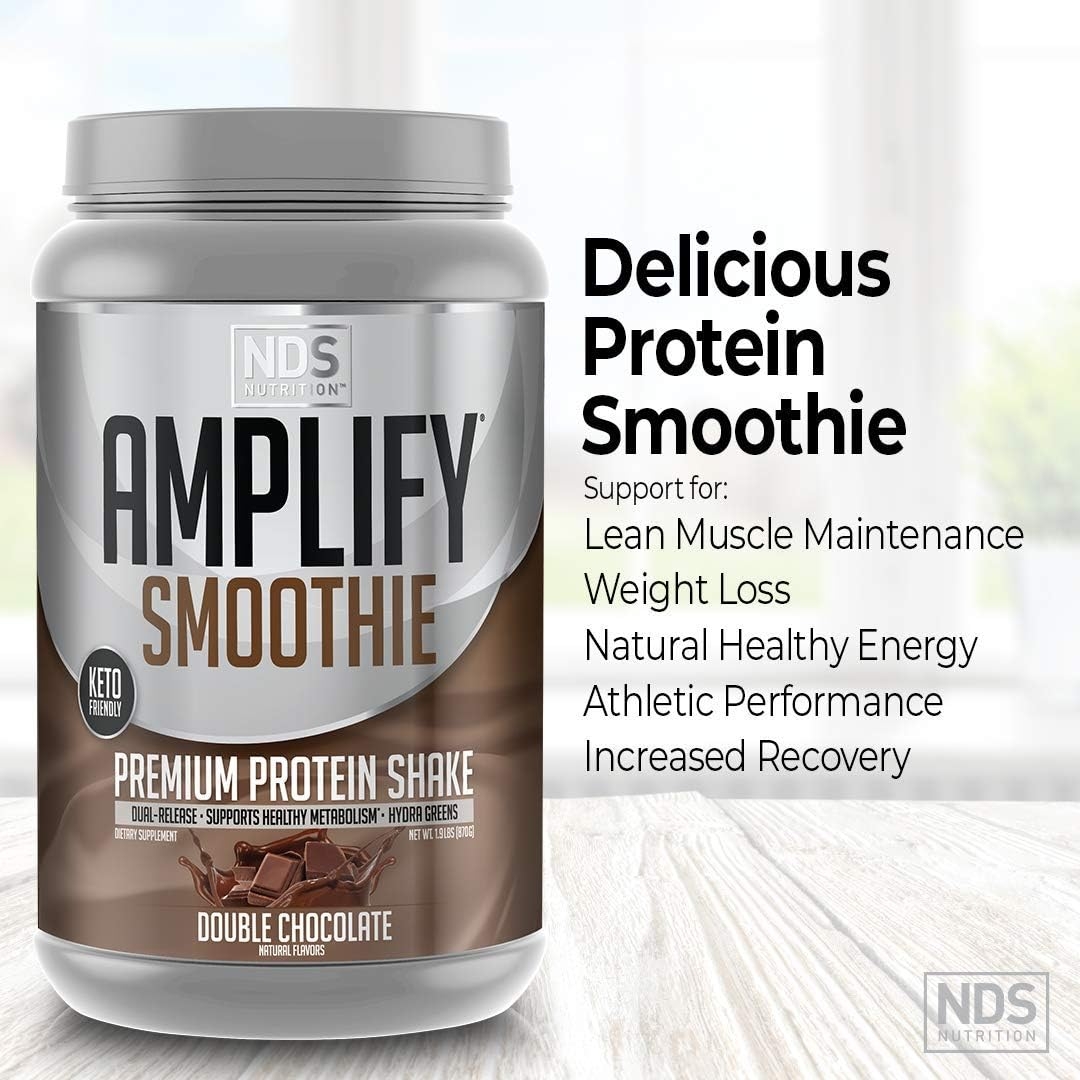 ---