Features
🤔 WHY OMEGA-3s? Research shows that the fatty acids EPA (eicosapentaenoic acid) & DHA (docosahexaenoic acid) in fish oil can support heart, brain, eye and prenatal/maternal health. 2,000mg fish oil with 800mg EPA & 600mg DHA per serving. Our bodies need EPA & DHA omega-3s to develop and function optimally in every stage of life.
🐟 LESS FISHY BURPS: Enteric coating helps prevent fishy aftertaste because it helps protect the softgel from the acidity of the stomach and release the omega-3 after the stomach.
🐟 FULLY TESTED: Fish Oil is PCB (polychlorinated biphenyls) tested and guaranteed to be within Proposition 65 limits.
👍 SUPERIOR QUALITY: Proudly made in the USA with Non-GMO ingredients, formulated in FDA registered and inspected facility, and sourced from good manufacturing practice (GMP) certified facility.
👍 SATISFACTION: We're proud of our high-quality products and we also take customer satisfaction very seriously. If you are not fully satisfied with our products, we'll refund you for any reason within a year of purchase.
Product Images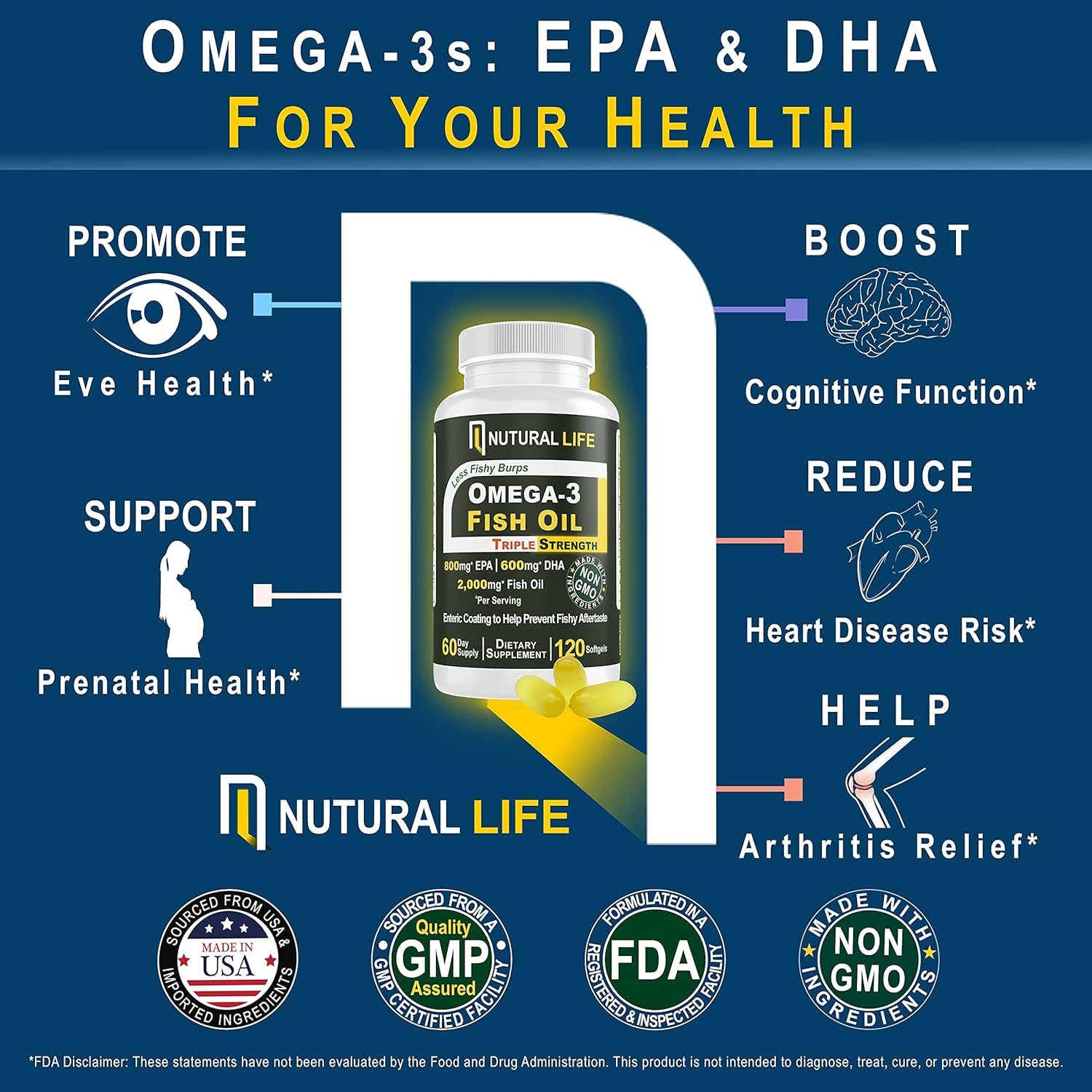 ---