Features
Our formula is fortified with powerful weight loss ingredients like Innobio, Bioperine & more for rapid results.
Skip your morning coffee and enjoy our 120mg of caffeine with added mood enhancers to help you power through the day
Infused with 5 types of Collagen and Biotin, our product will deliver the glow beauty lovers dream about.
Alleviate nagging joint pain, inflammation and improve overall bone health and flexibility.
Due to recent demand, the color of our capsules will vary between pink and white color.
Product Images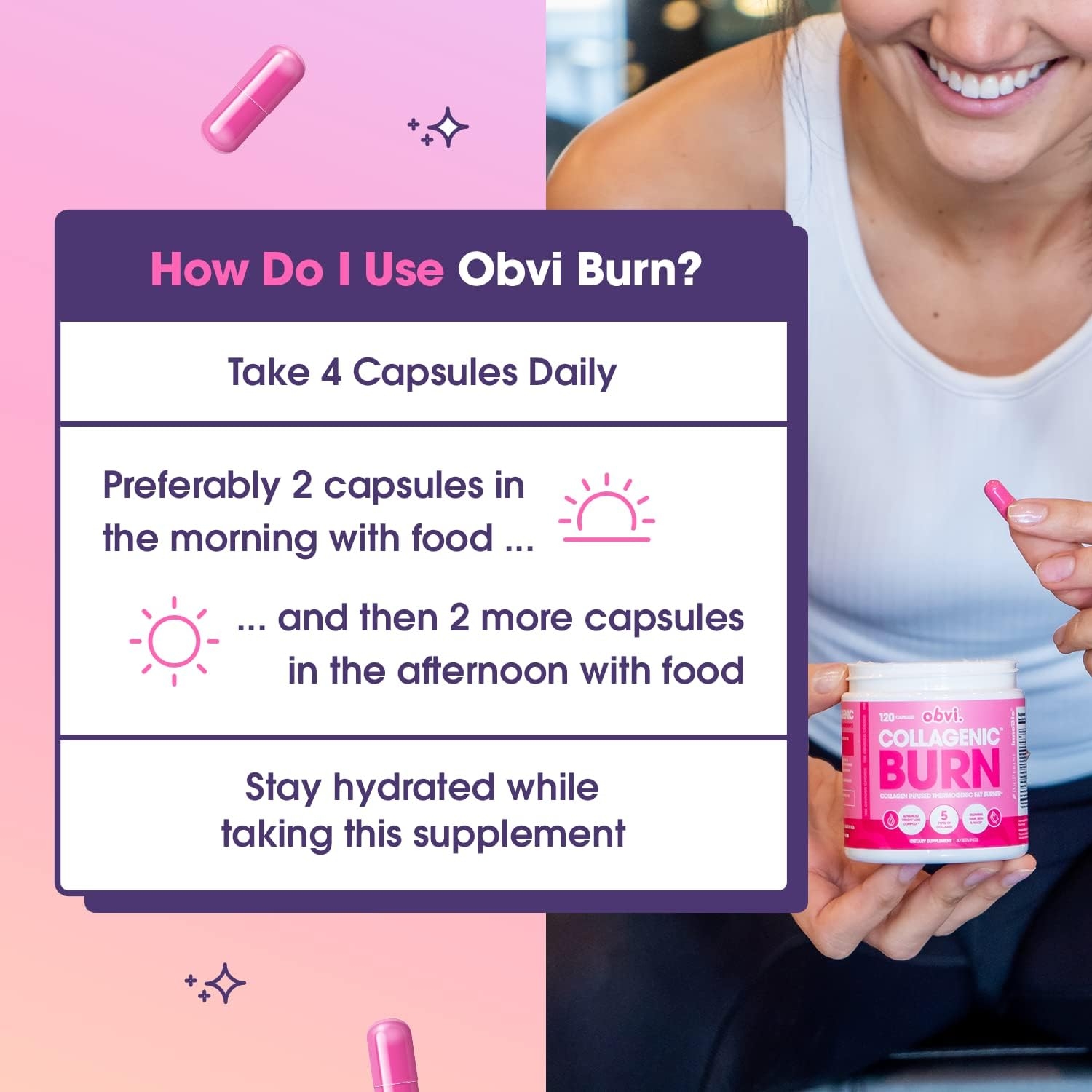 From the manufacturer
Obvi's The Obvious Choice

Visit the Store

We wanted to make supplements feel younger.

By making supplements feel younger, we made people feel that way!
Product description
Obvi's collagenic burn was designed to make sure you get a jitter-free experience with your journey towards weight loss all while making sure you never leave behind your beauty goals.
Collagenic Weight Loss Capsules
Beauty & Weight Loss always shared a parallel journey, that was until the Collagenic Burn was developed by Obvi.
With an first to market thermogenic infused with 5 types of collagen, beauty and weight loss have finally joined forces to give you the ultimate all in one Obvi solution.
Maximize Weight-Loss

Burn Stubborn Belly Fat

All Day Energy

Healthier Nails

Longer Hair

Improve Gut Health

Support Healthy Metabolism
---