Features
Apple Cider Vinegar Capsules for Glucose Management: Apple cider vinegar has been shown to help those who follow a strict low carb or low glycemic index diet by supporting the ability of our muscles to take up glucose.
Supports Your Fitness Goals: More than your average keto pills, Apple Cider Vinegar Complex helps increase feelings of satiety and activates the enzyme AMPK to help slow down adipose tissue accumulation.
Helps Enhance Protein Absorption: When taken with animal protein, it can help stimulate the production of stomach acid, which breaks down the meat proteins you consumed, making it ideal for the keto and paleo diet.
Pure, Safe And Organic Ingredients: Apple Cider Vinegar Complex contains 5 organic superfoods, without any fillers or flow agents, and it does not contain any gluten, grain, soy, dairy or GMOs.
Your Satisfaction Is Our Priority: Try Paleovalley without worry because we offer a 60-day refund policy in case you need it.
Product Images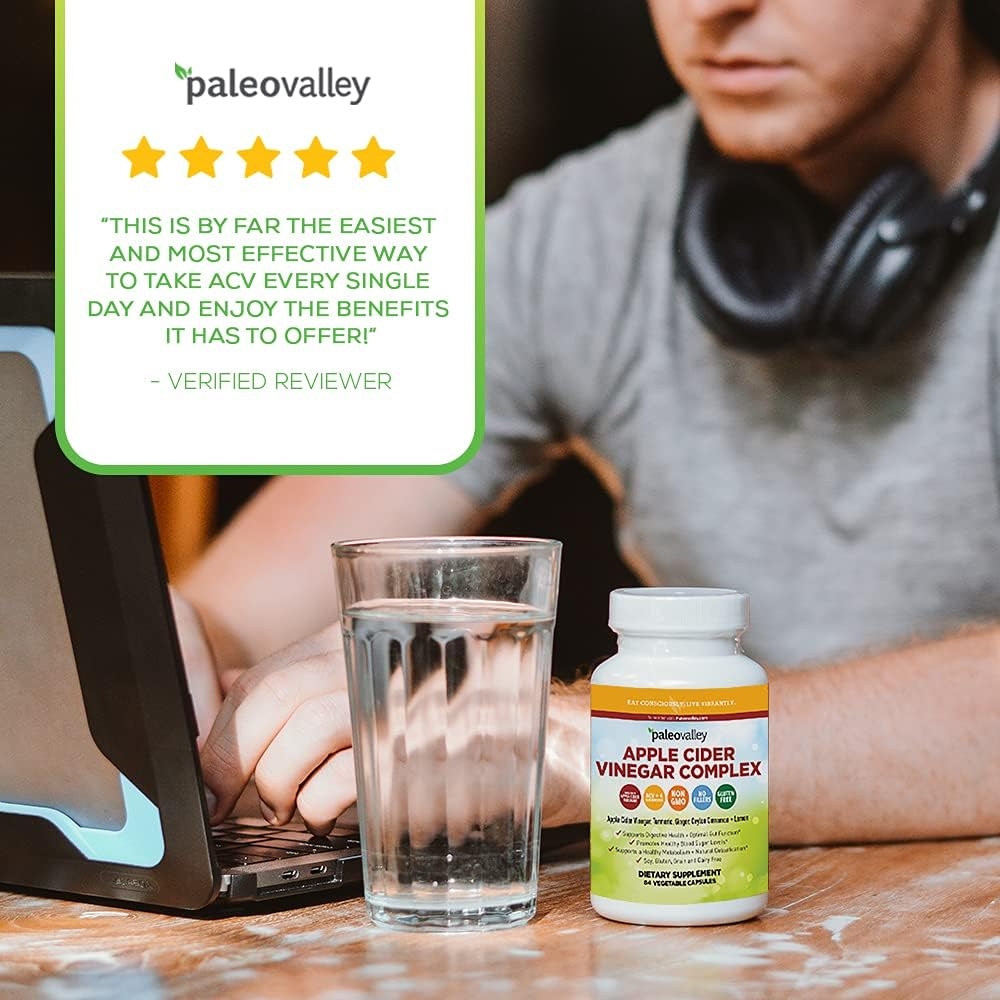 ---