Features
Safe to use with Knee Braces, Ice Packs, Arthritis Gloves, Heating Pads, etc.
Formulated in the USA with Aloe Vera, Glucosamine, Shea Butter, Arnica, Vitamin B6, MSM (DMSO2)
Vanishing scent / Non-sticky / Non-greasy / Non-staining / Paraben-free / Vegan / No animal testing
No burning…No freezing…Just targeted soothing benefits directly to the affected area(s).
Worry-free purchases, backed by our "No Questions Asked" Satisfaction Pledge. Try Penetrex Today!
Product Images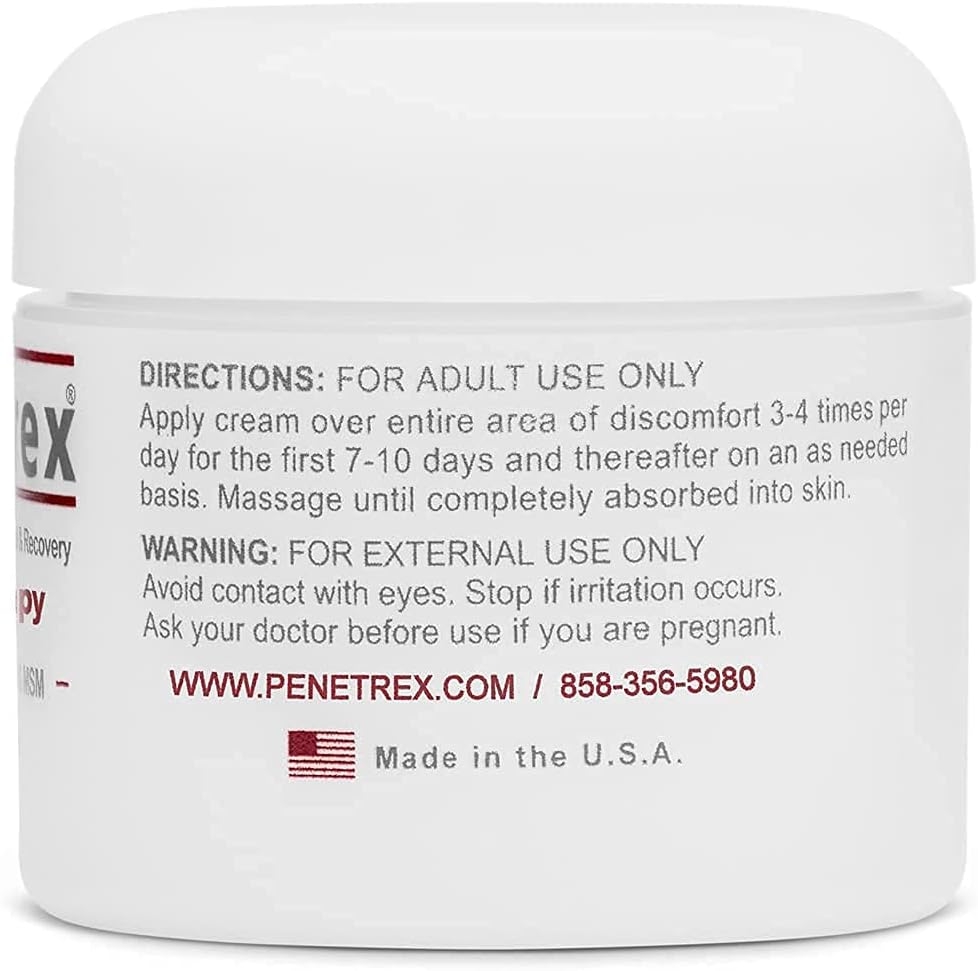 Product description
Remarkably, Penetrex does not simply provide cooling and warming ingredients found in other formulations. Instead, Penetrex delivers soothing results by targeting the source. You MUST discover this unique formulation – "It's A Best Kept Secret!"
---