Features
2 REPLACEMENT BATTERIES: Two 6 volt RFA-67 lithium metal replacement batteries included
COMPATIBLE COLLARS: Works with PetSafe bark collar, in-ground and wireless fence receiver collar systems
WATERPROOF AND LONG LASTING: Battery modules are waterproof and last 1-3 months, depending on use
QUALITY GUARANTEED: PetSafe brand has been a trusted global leader in pet behavior, containment and lifestyle innovations for nearly 30 years; we help pets and their people live happy together
Product Images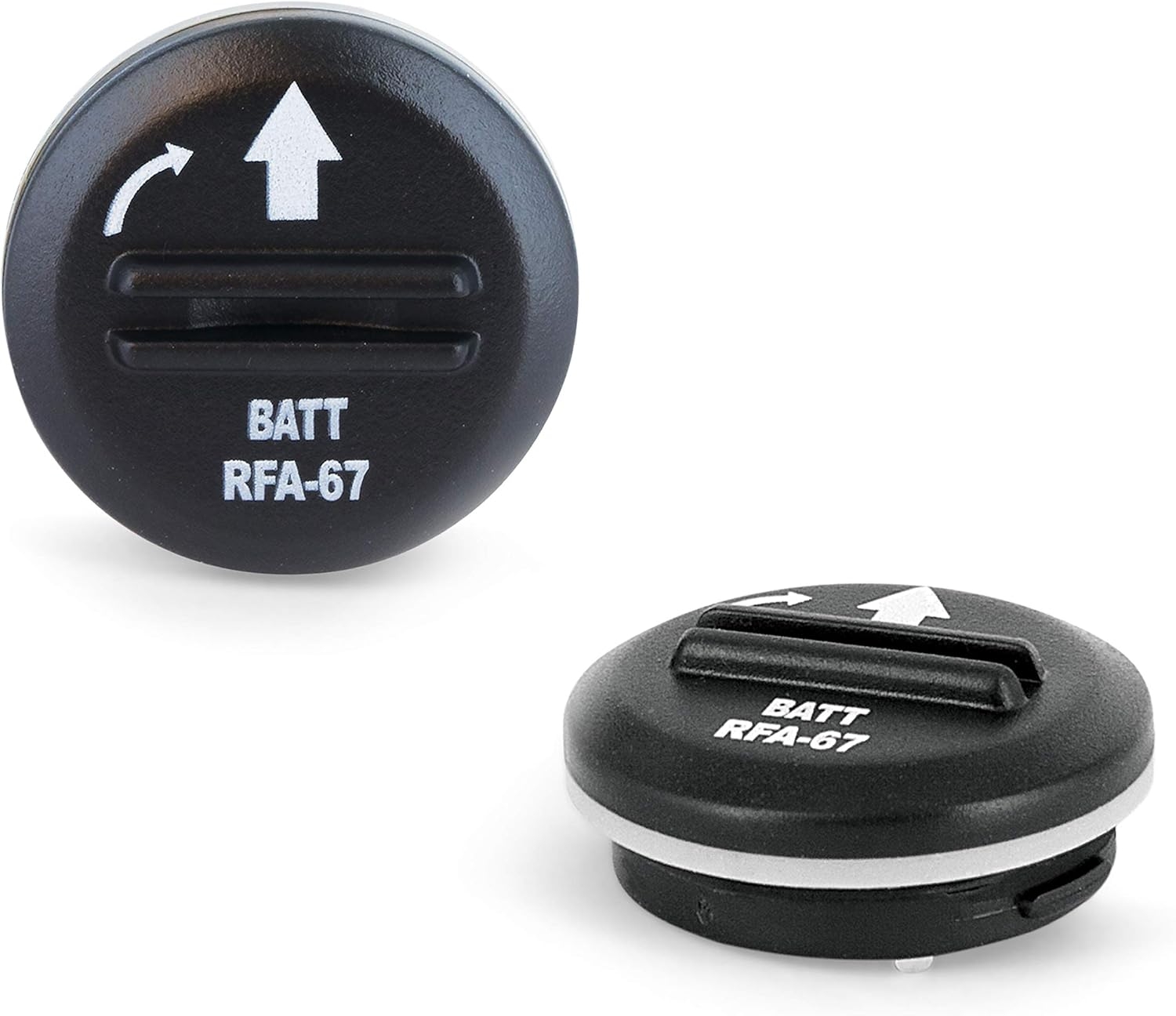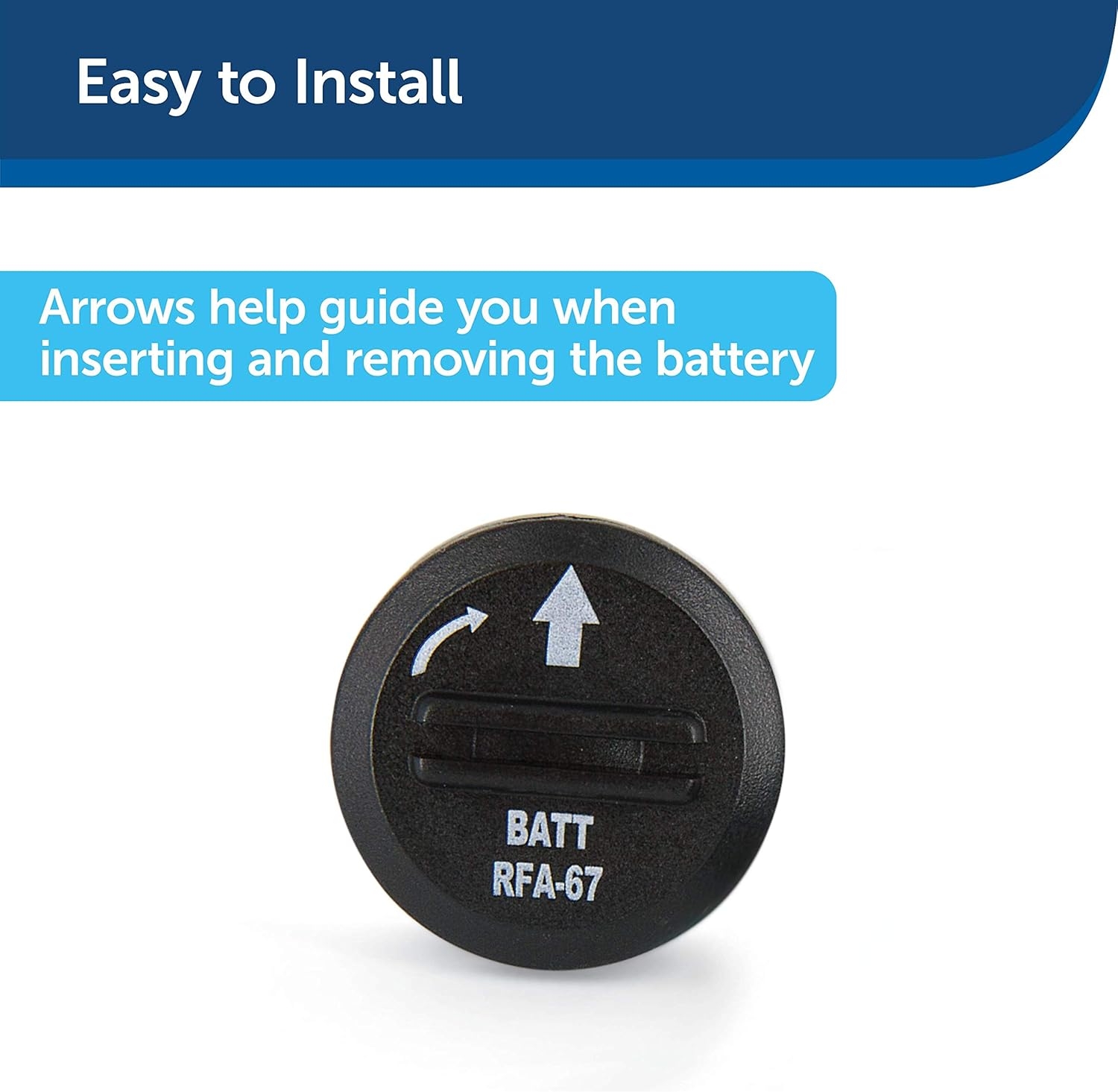 From the manufacturer
A Company You Can Trust
Global leader in pet products for nearly 30 years

U.S.-based experts available Monday through Saturday

Warranty included

We help pets and their people live happily together!
PetSafe RFA-67 Lithium Metal 6-Volt Battery
2-pack of RFA-67 6-volt batteries. Replacement batteries for PetSafe in-ground and wireless fence receiver collars and bark collars. See compatibility chart below.
Click to Purchase
Click to Purchase
Click to Purchase
Click to Purchase

PetSafe Products Compatible with RFA-67

This receiver collar only works with PetSafe Wireless Fence Systems. It has 5 adjustable levels of correction and a beep only training mode. The Wireless system can be used with an unlimited number of pets, each wearing a receiver/collar.

This receiver collar Works with PetSafe In-Ground Fence Systems (except YardMax and UltraSmart) to keep pets secure in the yar. This receiver collar includes 4 levels of correction plus tone-only mode for training.

Compatible collar that uses an RFA-67 battery. Fits pets 5 lb and up with neck sizes 6-28 inches.

This easy-to-use PetSafe Basic Static Bark Collar requires no programming and includes progressive correction. The safe and effective, the collar teaches your dog to stop his annoying barking.
Product description
The PetSafe RFA-67 6V Replacement Battery 2-Pack are replacement batteries that work with the PetSafe bark collar, in-ground and wireless fence receiver collar systems. These batteries are waterproof and last 1-3 months, depending on use. PetSafe brand is here to help you and your pet LIVE HAPPY TOGETHER.
---