Features
Sleep Support: Best-Rest Formula supports healthy sleep cycles by encouraging an easy transition to sleep and a restful night's sleep.*
Calmness Support: The supplement contains passionflower, chamomile, lemon balm, hops, and other natural ingredients which act to calm and relax the central nervous system*
Relaxation Support: GABA and l-theanine are included for their ability to support alpha wave production in the brain, an indication of relaxation.*
Pure Quality: Our supplements are made with only premium ingredients sourced from trusted suppliers and guided by our nutritional experts, then carefully manufactured and tested to verify their potency and purity.
Pure Difference: What makes us different isn't just our process or what goes into our supplements — what we leave out matters, too. Pure Encapsulations products are FREE FROM wheat, eggs, tree nuts & peanuts, gluten, artificial colors, flavors & sweeteners, coatings and shellacs, GMOs, and unnecessary binders, fillers & preservatives.
Product Images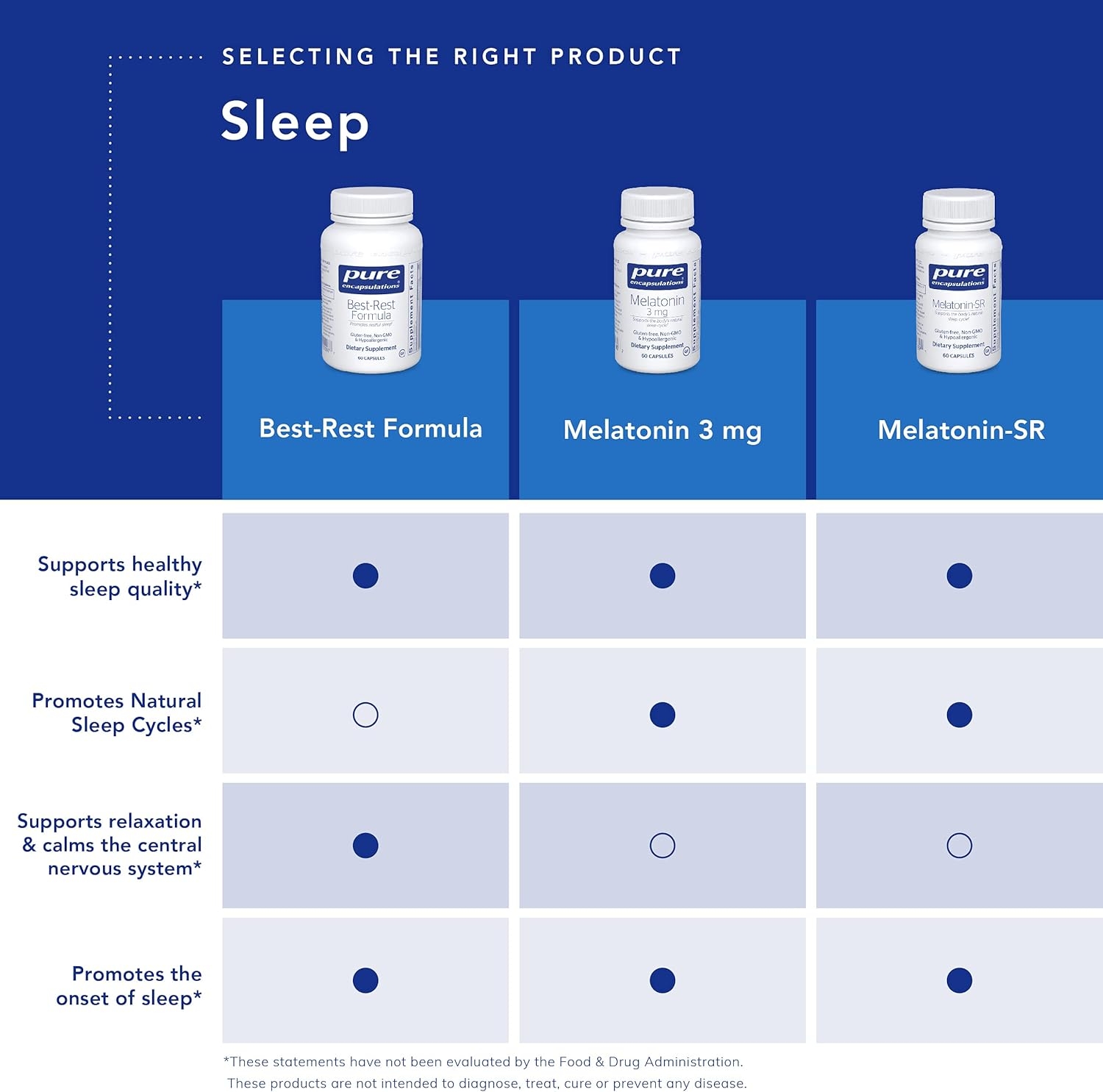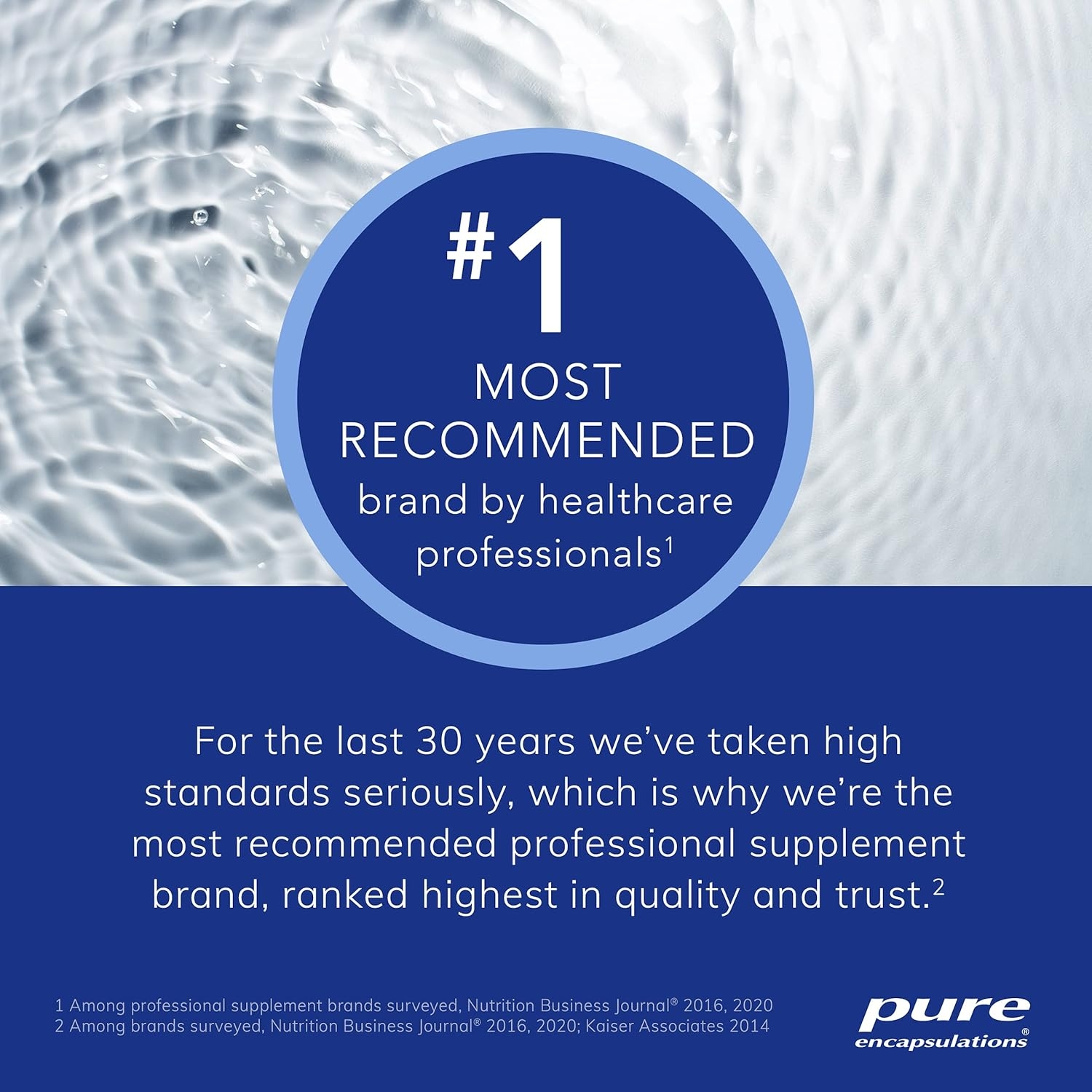 From the manufacturer
Pure Commitment
Nothing But Pure

We are committed to sourcing pure, premium ingredients and working with experienced healthcare professionals to manufacture hypoallergenic, research-based dietary supplements that are designed to deliver predictable and desired results.

Hypoallergenic and Free-From

Pure Encapsulations products are hypoallergenic and meticulously formulated using pure ingredients designed to deliver predictable results for the benefit of all patients, even the most sensitive.* Pure Encapsulations products are free from magnesium stearate, gluten, hydrogenated fat, artificial sweeteners and colors, GMOs and other unnecessary excipients.

*These statements have not been evaluated by the Food and Drug Administration. This product is not intended to diagnose, treat, cure, or prevent any disease.

Science and Efficacy

Our collaborations, unified in purpose, toward a more vibrant future of nutritional wellness. We partner with leaders in the most important nutritional health areas: genomics, mental health and emotional well-being, weight management, immunology, and more.
---