Features
Supports Relaxation: l-Theanine is a unique amino acid derived from green tea, which has been recognized for centuries as having relaxant properties and helps promote relaxation without causing drowsiness.*
Support For Occasional Stress: I-Theanine may also ease occasional nervous tension and irritability and help moderate occasional stress.*
Nervous System Support: l-Theanine has been reported to moderate the effects of caffeine on the central nervous system.*
Pure Quality: Our supplements are made with only premium ingredients sourced from trusted suppliers and guided by our nutritional experts, then carefully manufactured and tested to verify their potency and purity.
Pure Difference: What makes us different isn't just our process or what goes into our supplements — what we leave out matters, too. Pure Encapsulations products are FREE FROM wheat, eggs, tree nuts & peanuts, gluten, artificial colors, flavors & sweeteners, coatings and shellacs, GMOs, and unnecessary binders, fillers & preservatives.
Product Images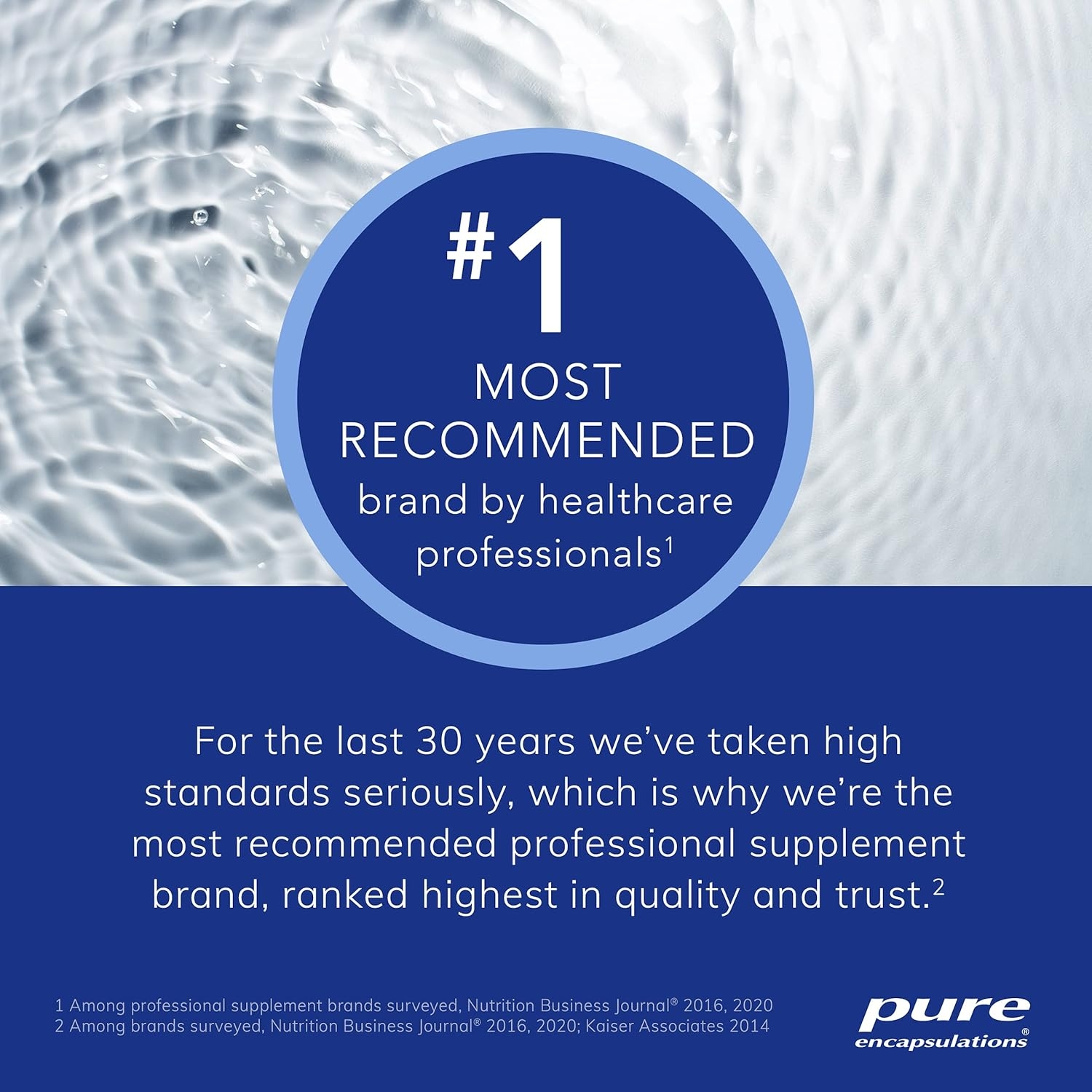 ---