Features
One (1) 7.91 lb. Pouch – Purina Tidy Cats Cat Litter Box Accessories, BREEZE Refill Litter Pellets & Cat Pads Multi Cat Litter
Satisfaction guarantee: Love this BREEZE system, or your money back
Pellets and pads allow for fast, easy litter box maintenance with no need to scoop urine clumps
Cat litter pellets dehydrate solid waste
Don't Settle for Basic and only 2-3 days. Breeze litter pads are designed to last for 7 days for one cat
Product Images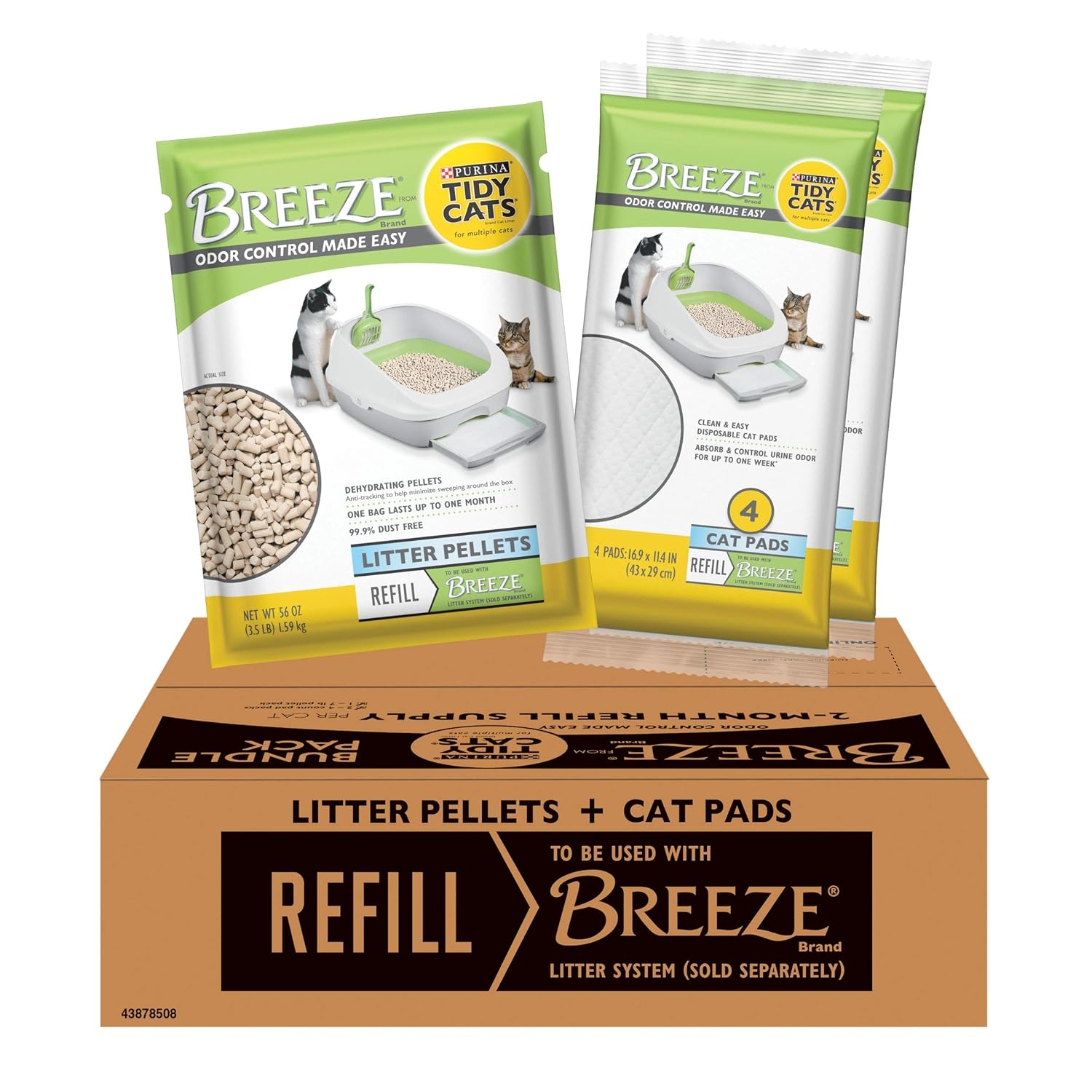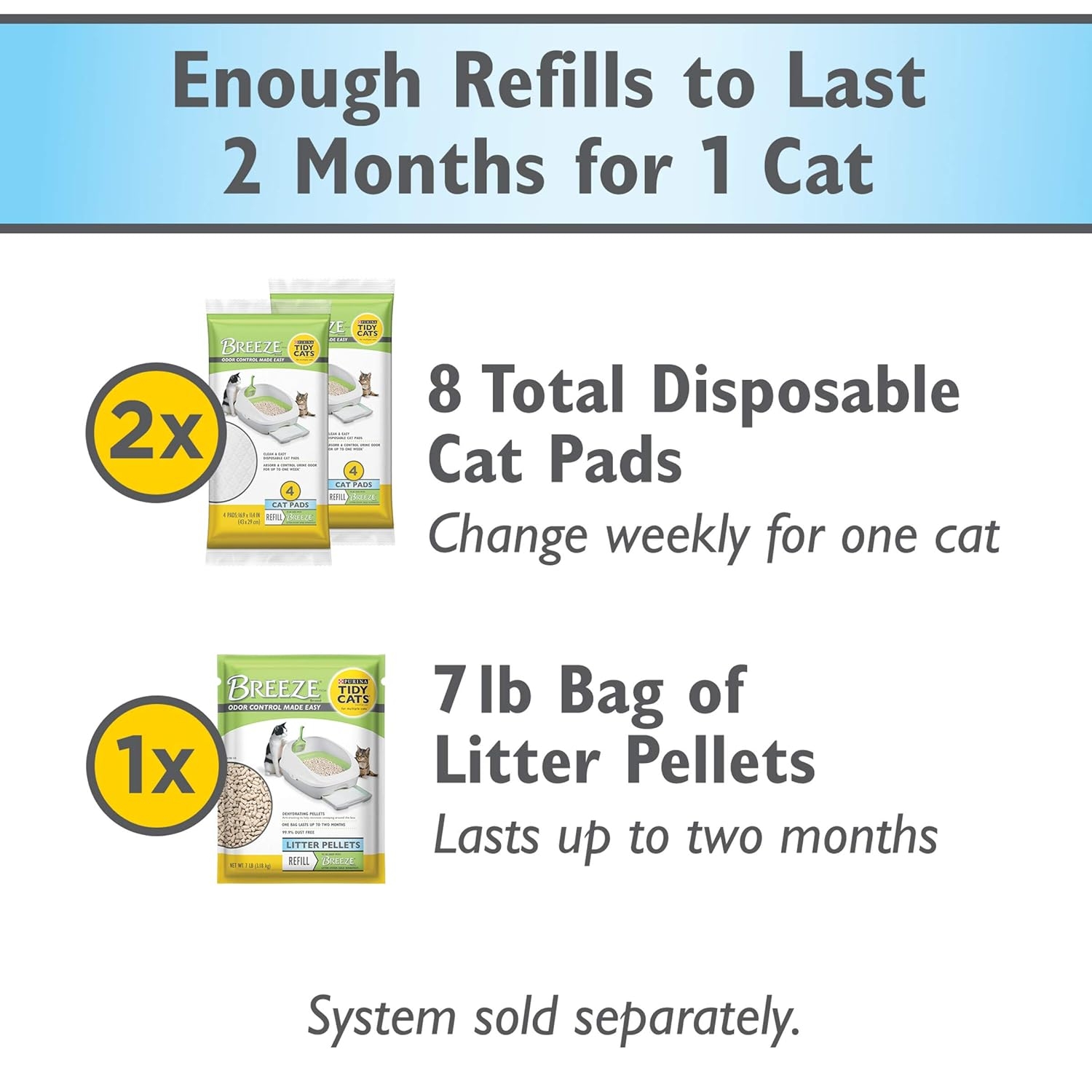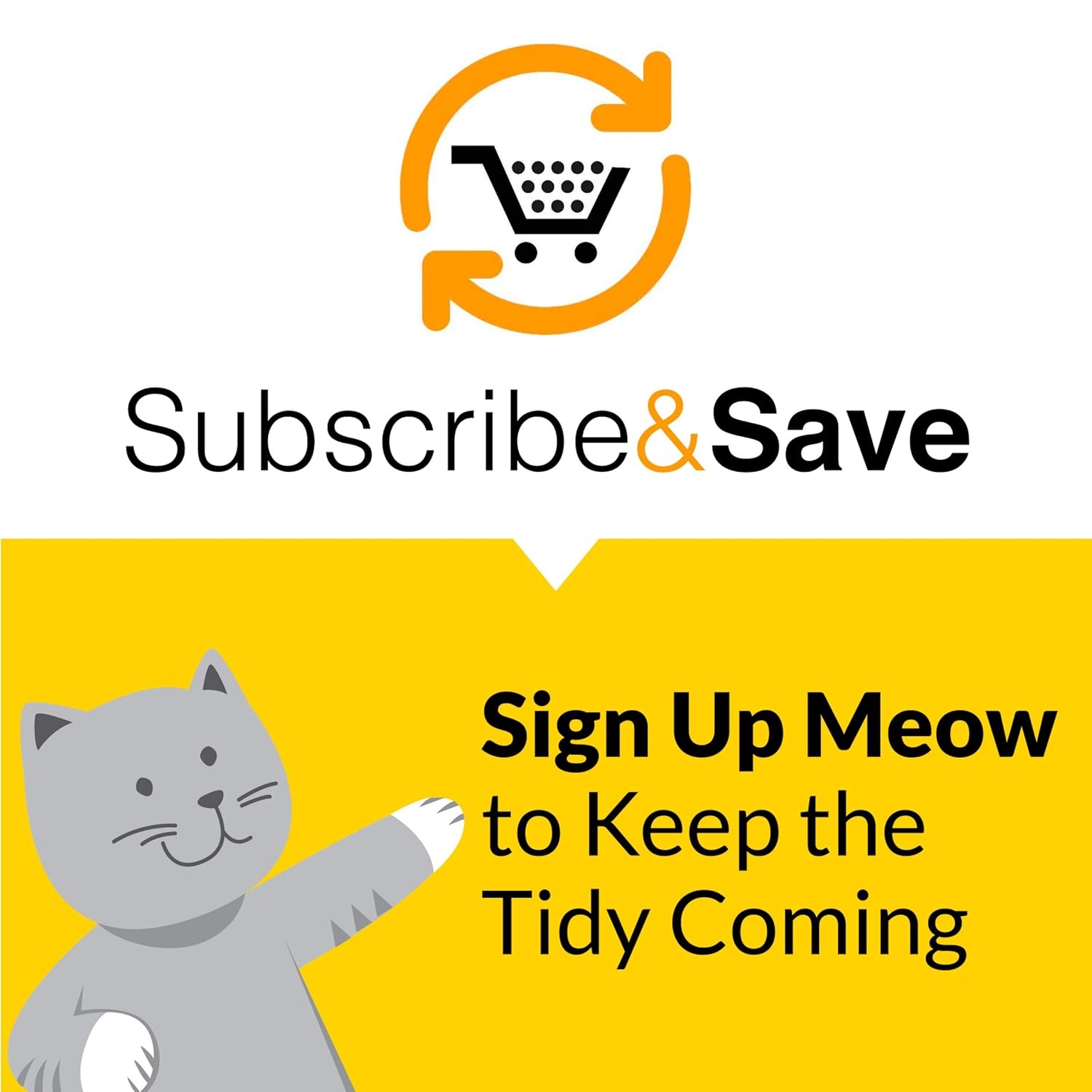 From the manufacturer
Keep Your Home Clean and Odor Free
If you are a cat parent, you will already be aware that a litter box is important for furry felines to do their business. Inexpensive and readily available, this product is super utilitarian for every home with cat. The litter can easily be dug and satisfies a cat's desire to use it. As the material works as a deodorizer, it will get rid of all the unwanted and musty odors.
Easily Adaptable The litter material is easily adaptable by cats. If you are worried that your cat will defecate or urinate around your house, this is the perfect solution for you. Keeping the litter box with Purina Tidy Cats BREEZE Litter System Refills in an easily accessible place at home, will certainly keep your cat going to the same place.
The Ideal Type of Litter
Instinctively, cats show a preference for fine, sand-like litters that help in absorbing unpleasant odors. Scented litters and deodorizers with an overpowering odor could cause an unpleasant experience for cats, increasing the risk the furry feline might refuse to use the litter box.
It is Essential for Maintaining Your Cat's Health
As cats are extremely clean pets, it is important that you choose the right kind of litter for their litter box at home. As Purina Tidy Cats BREEZE Litter System Refills absorb odors and moisture, you can be assured that your pet will remain at the brink of health after defecation or urination.
Product description
Size:7.91 lb. Pouches
 | 
Style:Pads & Pellets Bundle Pack
Count on this two-month-per-cat supply of Purina Tidy Cats BREEZE With Ammonia Blocker pads and pellets refill bundle pack to help you keep your house smelling fresh and clean. Designed for use with the Purina Tidy Cats BREEZE litter system (sold separately), the anti-tracking cat litter pellets let urine to pass through, keeping solid waste on top for fast, simple scooping. The Ammonia Blocker is guaranteed to prevent ammonia odor for seven days for one cat, while the super-absorbent pads trap moisture and contain urine, so your cats stay dry and comfortable. These pads and pellets make litter box maintenance easy because the pellets are 99.9% dust free and the pads are disposable. Spend less time cleaning up after your cats and more time sharing special moments with them when you use the Purina Tidy Cats BREEZE With Ammonia Blocker pads and pellets bundle pack to keep your home tidy and your felines happy. We back this BREEZE system with a Tidy Cats money-back satisfaction guarantee.
---