Features
Make sure this fitsby entering your model number.
HIGH QUALITY RATCHET TIE DOWN STRAPS – Travel with peace of mind if you've got the top rated industrial grade AUGO tie down straps!
RUBBER COATED "S" HOOKS – Prevent your cargo and vehicle from being scratched!
ERGONOMIC HANDLES ARE MOLDED ON – AUGO has unique molding technology. Our handles will never fall off!
ADJUST TO THE SIZE OF YOUR CARGO – 15 ft. of webbing will securely hold big or small loads!
TWO AUGO BUNGEE CORDS – Comes in handy. Added for your convenience!
Product Images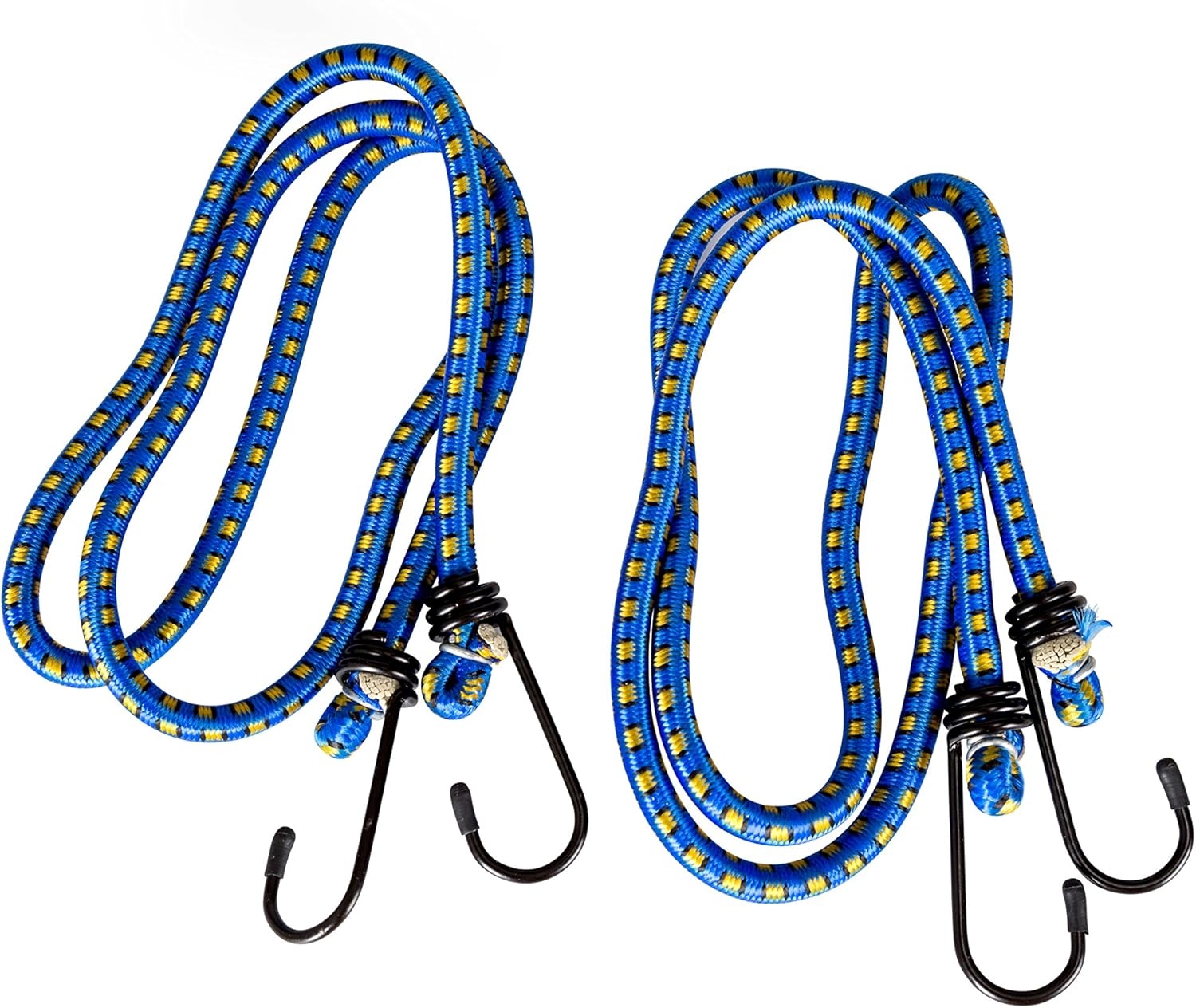 Product description
RATCHET STRAPS WITH BUNGEE CORDS by AUGO:
Protect your powersport and utility equipment frames with AUGO's Ratchet Tie Down Pack that includes 4 ratchet tie downs & extra accessories to help you to preserve and maintain various types of recreational and moving equipment such as:
Motorcycles

Moving Appliances

Lawn & Garden Equipment

& More
About This Product:
4 Premium Quality Ratchet Straps

2 Bungee Cords Included

Load Capacity: 500 lbs

Breaking Strength: 1,500 lbs

Perfect Size: 15 Ft. of Webbing

Material: Quality Polyester

Ergonomic Handles & Rubber Coated S Hook
Why do you need ratchet tie downs?
Ratchet tie downs are cargo straps that secure and protect various types of equipment such as moving appliances, lawn & garden equipment frames, motorcycles & more. Your vehicles or equipment are less likely to move during travel with a larger contact surface area and will prevent vehicle frames from being scratched.
Our state of the art design keeps your equipment protected and safe !
Our tie downs feature rubber coated S hooks to prevent scratching when you're applying them to ensure that your equipment stays in top notch condition. The ergonomic handles make for easy application and a perfect fit. The unique molding technology ensures that the handles never fall off and your equipment is completely secure, so you can have peace of mind. These straps are especially great for use during travel when there is increased likelihood of turbulence where your equipment will move around.
Keep your equipment safe, secure and in pristine condition with AUGO's Ratchet Tie Downs!
---