Features
Make sure this fits by entering your model number.
REPELS: Create a barrier against mosquitoes, including those that may transmit the Zika, West Nile, Dengue and Chikungunya viruses, ticks, gnats, biting flies, chiggers and fleas.
FORMULATED FOR SEVERE INSECT CONDITIONS: Contains 98.11% DEET for protection in heavily infested conditions.
PROTECTS FOR UP TO 10 HOURS: Enjoy the outdoors without the bite – provides long-lasting protection, so you don't have to limit your adventure because of bugs.
ALSO REPELS TICKS, GNATS, BITING FLIES, CHIGGERS & FLEAS: Create a barrier against annoying bugs that can spoil the outdoors.
PEN-SIZE PUMP SPRAY: Perfect for outdoor travel – the compact size stores perfectly with whatever adventure gear you're taking that day.
Product Images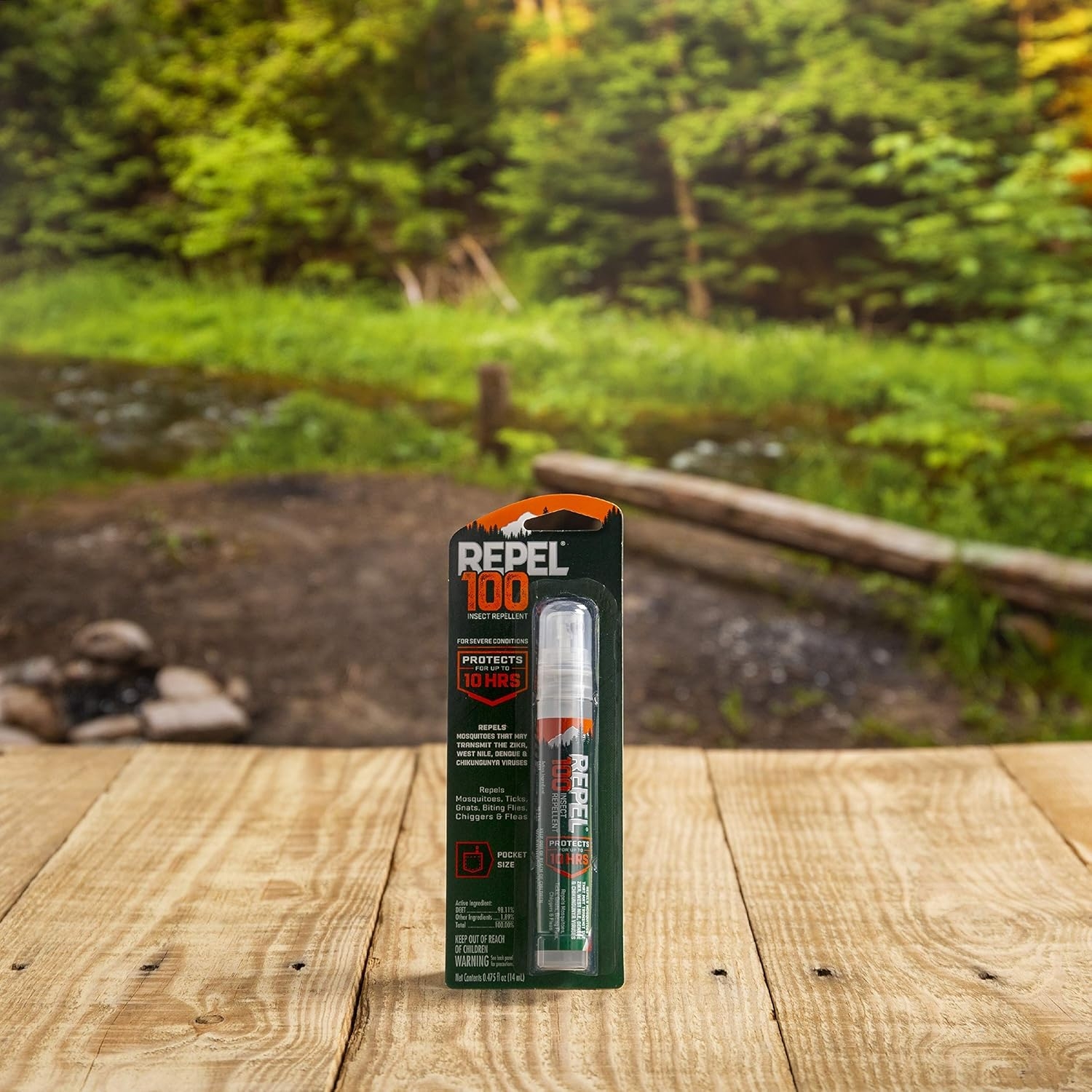 ---