Features
Premium Grass-Fed Protein – TrueFit is made with 20g of grass-fed protein. So the protein is better for you than what's in traditional protein drinks. Unlike plant-based protein, ours has a complete amino acid profile & easy digestibility.
Zero Sugar & All-Natural – TrueFit is all natural & made with 0 sugar. Traditional protein drinks are made with artificial ingredients and natural protein drinks add sugar. So we made TrueFit to give you the healthiest option and best tasting.
Real Food Meal Replacement Drink – TrueFit is a real food meal replacement that provides complete nutrition. Each bottle contains 20g protein, prebiotic fiber, fruits & vegetables & MCT oil to conveniently give you more whole food nutrition.
Clean Label & Ingredients – TrueFit is Non-GMO Project Verified, Certified Gluten Free, Lactose Free & Soy Free. It contains zero sugar, zero artificial ingredients and protein that never contains hormones or antibiotics. Only real food.
No Compromises – TrueFit is a perfect on-the-go meal replacement drink, pre/post-workout fuel or coffee boost. It's a healthy, easy and delicious solution you won't regret, so never compromise nutrition or taste for your demanding lifestyle with TrueFit.
Product Images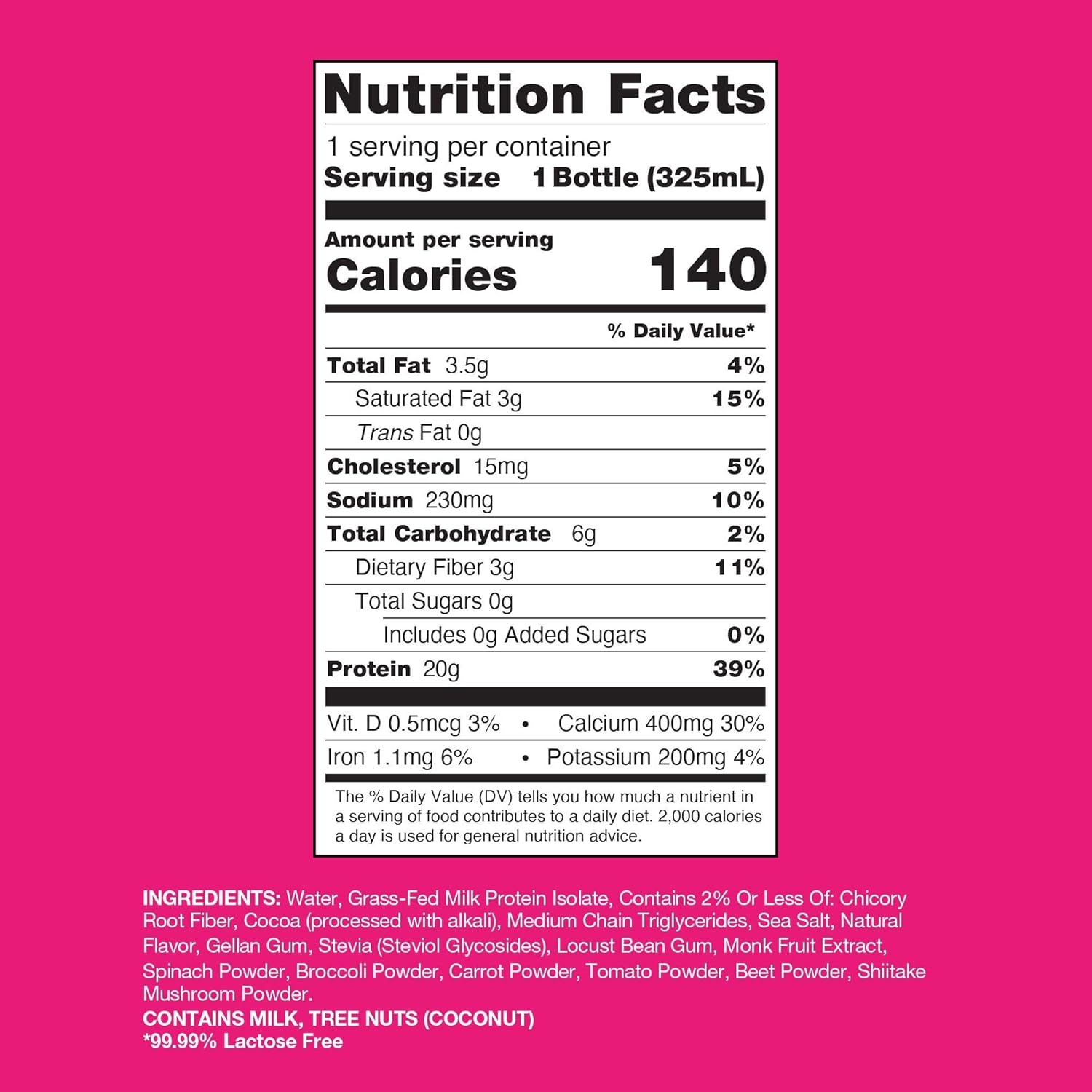 ---