Product Images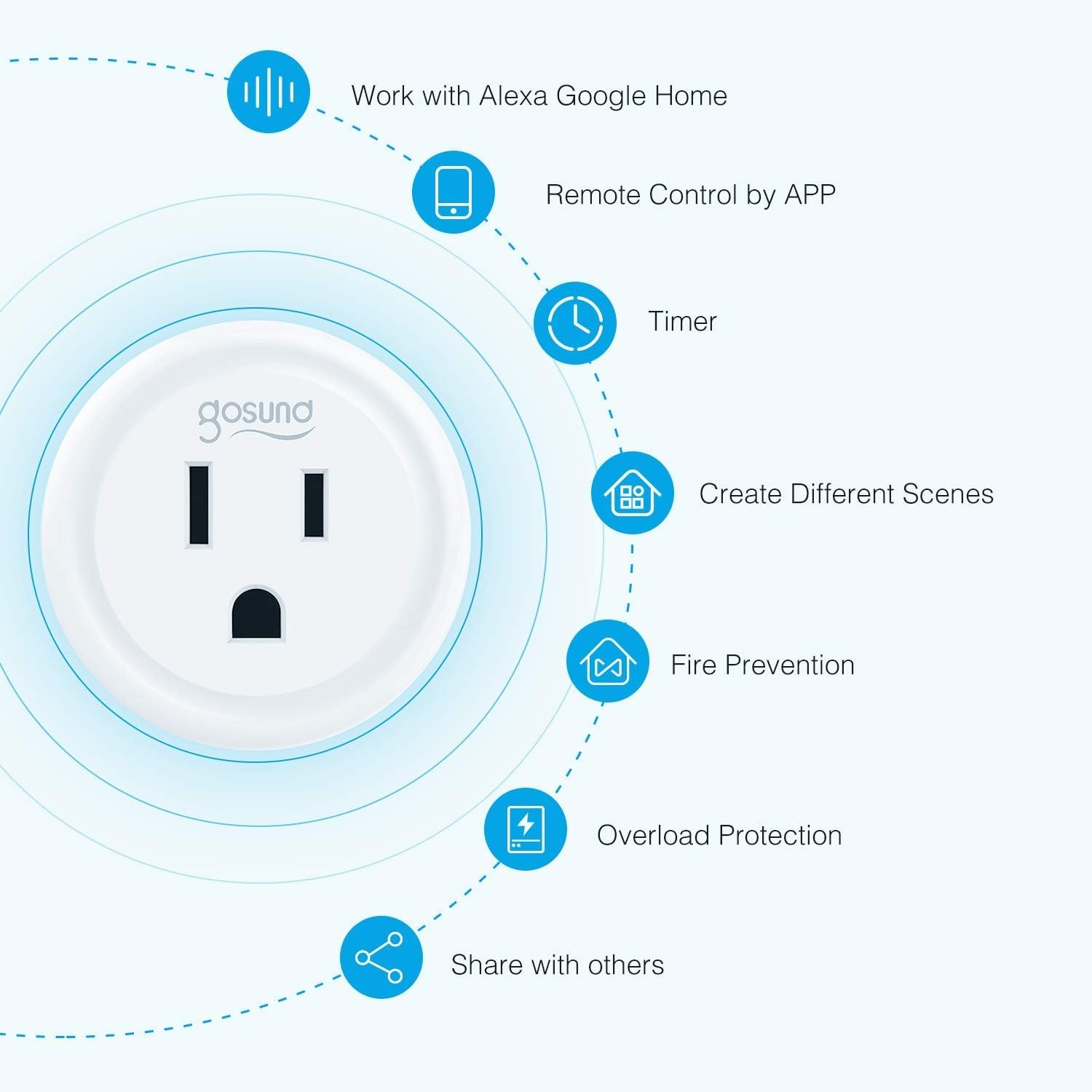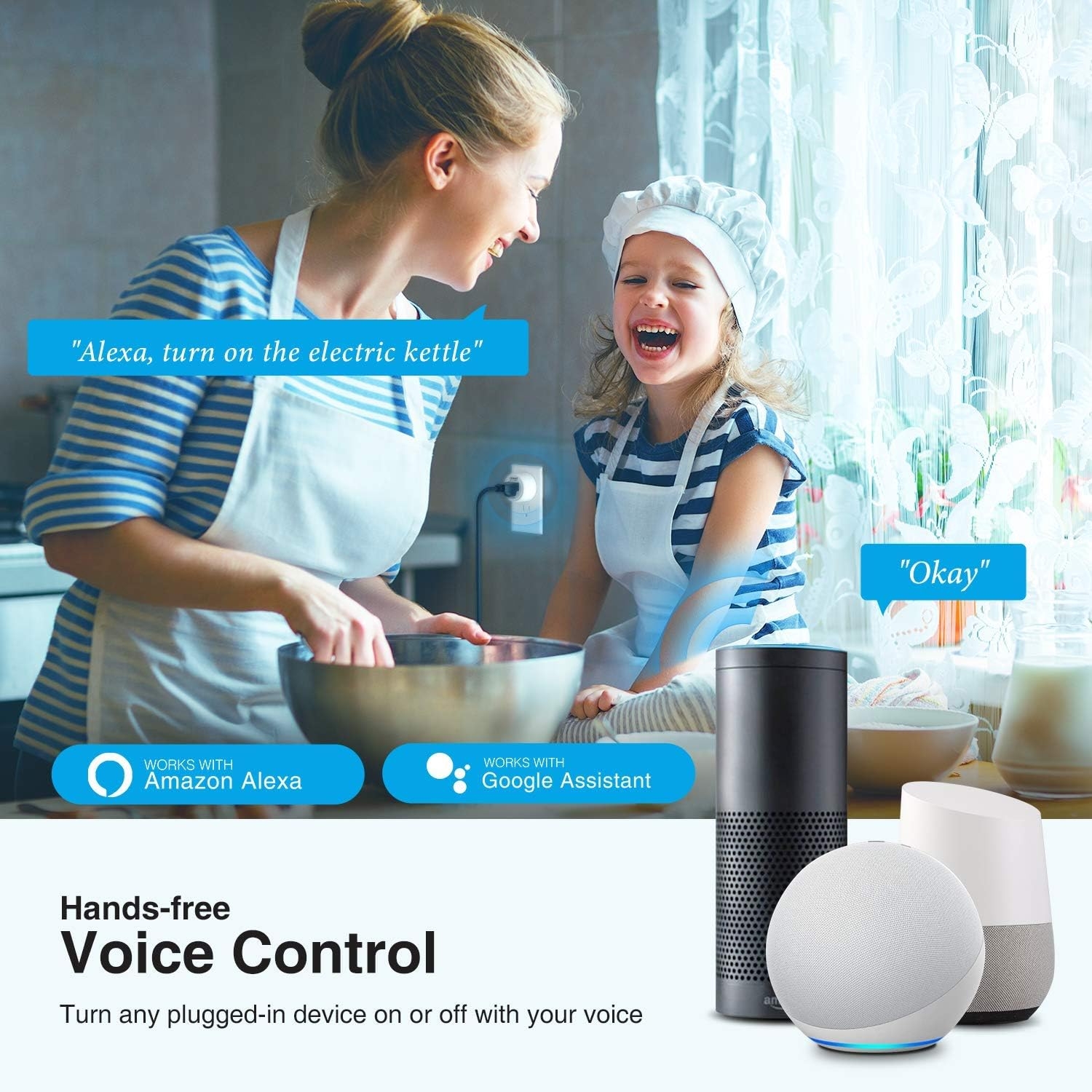 Product description
Warm tips for you:
1. If the indictor doesn't flashing when you plug in the Gosund smart plug for first connection, please hold a 5-10 seconds press on the button of your smart plug and see if it's start flashing.
2. If the smart device can't be connected to Wifi, please long press On/Off button for 5~10 seconds to reset the smart plug or change the easy mode to Ap mode which is more compatible.
3. The smart socket only works with 2.4 Ghz network. If your router broadcasts both 2.4 and 5 Ghz, please selected the 2.4 Ghz network with the app.
4. Please try to make your smart outlet and router as close as possible when first connection, you can change the place after connecting successfully.
Smart Plug
Smart Outlet
TV Led Backlight
Smart Light Bulb
Smart RGB Bulb
Smart Switch

Work with Alexa/Google Home

✓

✓

✓

✓

✓

✓

APP Remote Control

✓

✓

✓

✓

✓

✓

Timer & Schedule

✓

✓

✓

✓

✓

✓

2.4Ghz Wifi Only

✓

✓

✓

✓

✓

✓

No Hub Required

✓

✓

✓

✓

✓

✓

Item Dimensions

1.8 x 1.25 x 1.25 in

1.8 x 1.25 x 1.25 in

7.1 x 5.83 x 0.87 in

9.84 x 4.92 x 2.72 in

9.84 x 4.92 x 2.72 in

4.7 x 2.8 x 1.3 in
---