Product Images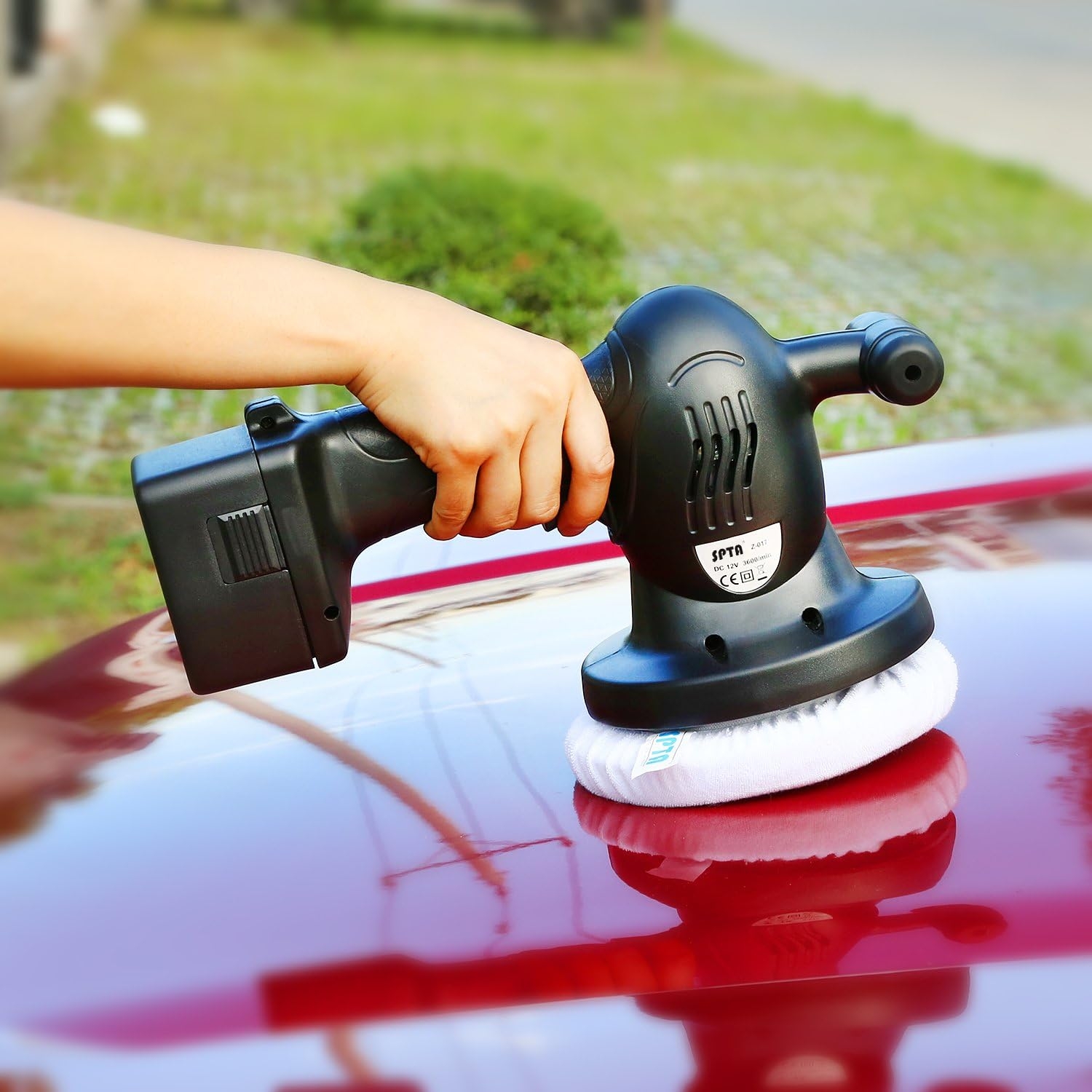 Product description
SPTA – Professional Team on Amazon, which deals only with development of the tools.
We commit ourselves to using qualitative tools to improve the quality of life.
SPTA White Car Polisher Pad Bonnet Terry Cloth Pads Waxer/polishing Cover For 5″ And 6″ Car Polisher Pack of 5Pcs
Function
These soft and safe polishing bonnets apply wax safely and evenly to automobiles, boats, countertops, planes, motorcycles and more.
The absorbent material makes wax removal easier then ever while the lint-free application prevents cloth fibers from sticking to your freshly cleaned car.
With a fully-reversible and machine washable design, these bonnets can be reused time and time again for a longer lifespan then the competitors.
Use Tips
1. Can put a little bit of wax on the sponge (or car paint) and then evenly coated
2. When the wax was solidified and shaped, with good polishing waxing waxing machine set.
3. After using, using warm water immersion, water washing, dry storage after extrusion.
Cleaning Method
Use the washing machine and detergent wash or hand wash with warm water and detergent.
Thoroughly washed with fresh water rinse. Use bleach will shorten the life of microfiber cleaning towels.
Do not use softener. Softener will leave a film on the microfiber surface. It will seriously affect the wipe effect.
When used together with other clothes washing machine or dry, pay attention, because microfiber fabric will live valuables clothing surface adsorption, and affect the results.
Dry or low temperature drying in air. Never ironing and exposure.
Package Included
5 x 5″ & 6″ SPTA Terry Cloth Polishing Bonnet
Easy To Use
This bonnet pads from SPTA can fit 5" to 6" polisher perfectly, just need to cover the car polisher lightly.
Easy and fast installation on the car polisher.
Widely Usage
The SPTA polishing bonnet can be used for waxing and polishing for car, marble, wood, metal, piano, car interiers and so on.
Features
High Quality, 100% Brand New

Material: Terry Cloth

High-quality, washable and reusable, bring a bright and clean life.

The bonnet pads have been tested by multiple washing and we found it not deform.

For 5″ & 6″ Car Polisher

Diameter: 150mm/6 inch

Can fit 5" to 6" car polisher perfectly, just need to cover the car polisher lightly.

Elastic Design & Long Servicelife

As the microfiber owns the feature of good toughness and extension, its service life is more than 4 times the life of ordinary towels.
---