Features
Doctor recommended & FDA REGISTERED
Helps you mimic a natural squat to properly align your colon
More complete & easier elimination
Life-changing health benefits. Great for preventative care.
7" is the standard height and comfortable for most people
Featured on Shark Tank and Howard Stern
Made in the USA
Made of hard, easy to clean polyurethane
Product Images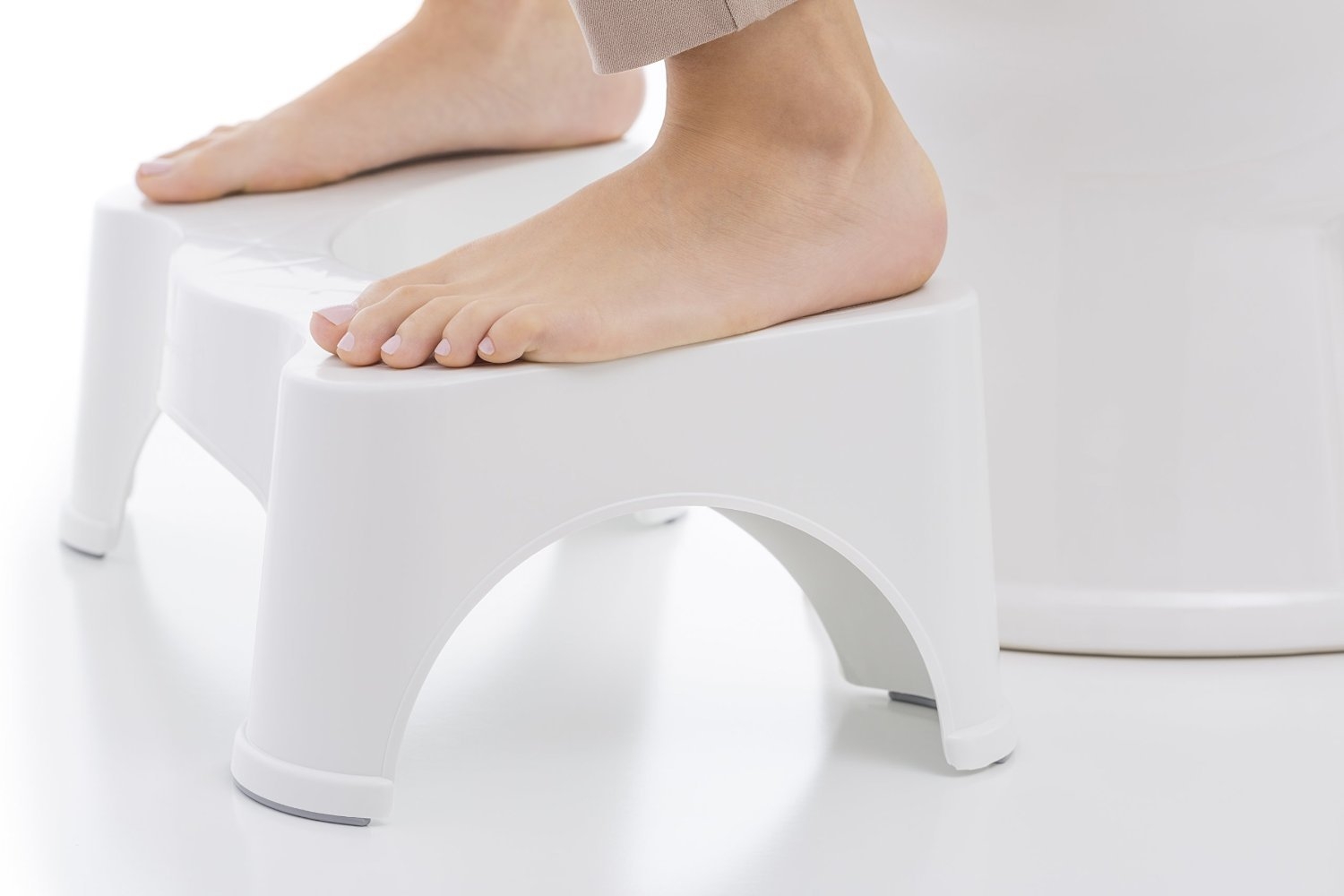 From the manufacturer
How does it work?
Sit

Sit comfortably on the toilet with Squatty Potty stored below.

Elevate

Slide Squatty Potty to a comfortable distance from the toilet and place your feet on the Squatty Potty to mimic a natural squat.

Eliminate

Softly press your abdomen into your thighs for optimal elimination.
Doctor Recommended

Squatty Potty is no joke. We are FDA Registered* and medically endorsed by multiple doctors, including Roger Siddoway, MD, FACG. The science behind squatting is certified and backed by medical journals and clinical studies worldwide**.

* FDA Registration Number: 3009404833

https://www.squattypotty.com/wp-content/uploads/2018/07/FDA-Letter_Final-Conclusion.pdf

Improve Your Colon Health

Squatty Potty is proven to improve colon health and will improve symptoms of hemorrhoids, constipation, and bloating. You'll experience a more complete elimination and your bathroom visits will be much, much shorter.

** Medical Journals and Clinical Studies:

https://medicalxpress.com/news/2017-10-acg-defecation-posture-modification-device.html

https://www.pelvicpainrehab.com/pelvic-floor-dysfunction/5271/the-squattypottymus-could-it-help-prevent-adult-pelvic-pain/

Ergonomic and Practical

A subtle slope from back to front raises the user's heels, giving them just the right angle of squat. A soft textured grip keeps your feet in place. Squat with confidence!

Made in the USA

Each and every Squatty Potty Ecco unit is made in and shipped from the USA. Squat with pride!
Product description
Product Description
7, ecco Toilet stool, get optimal elimination, works perfectly for families of any size & is incredibly durable & easy to clean, transform your Toilet into an elimination station.
Manufacturer Contact Information
Not Applicable
---