Features
Make sure this fitsby entering your model number.
12oz Dishwasher Magic- Two Pack!
Effective Disinfectant Against Eschericha Coli and Salmonella Choleraesus
Safely and Effectively Removes Lime Scale
Iron Soap Scum and Greese Left Behind In Your Dishwasher
Improves Cleaning Performance, Safe For Plumbing and Septic Systems
Product Images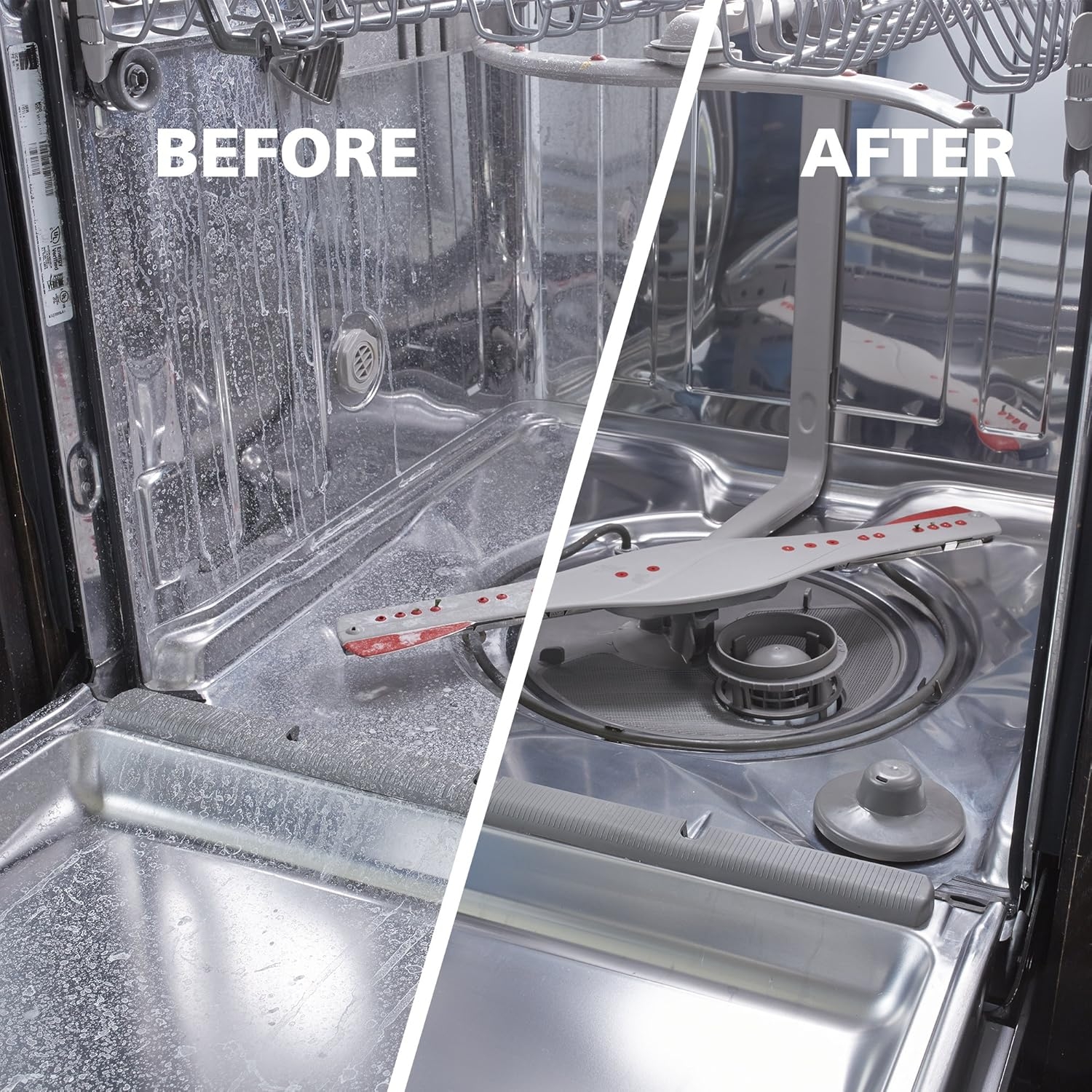 From the manufacturer
For over 60 years, Summit Brands has created highly effective, sustainable, and innovative household cleaning products with optimal results. Plink, Glisten, OUT, and Woolite doesn't just help keep homes clean — they help keep our nation thriving by being produced in America. Summit Brands understands that when we place the "Made in the USA" icon on our product that we are representing a higher standard of quality, excellent craftsmanship, and a superior product.
Glisten Dishwasher Magic Cleaner and Disinfectant
12 Ounce, Pack of 2
Glisten, the Machine Cleaning Experts, offers a dishwasher cleaner and disinfectant. Over time, your dishwasher develops build-up from food residues, hard water and detergent, which can lead to the presence of harmful bacteria and affect the machine's cleaning performance. Glisten's powerful yet safe dishwasher detergent removes heavy-duty limescale, rust, grease and other build up from the dishwasher and effectively disinfects your machine.
Features:
No Extra Scrubbing

The powerful formula cleans and disinfects even the hidden, vital and hard-to-reach areas.

Versatile Formula

Designed for dishwashers, sinks, kitchen surfaces and hard to reach places.

Safe to Use

Ideal for use since it does not contain harsh and abrasive chemicals.
Glisten Garbage Disposal Freshener
Disposer Care Foaming Cleaner
Glisten Dishwasher Magic Machine Cleaner
Glisten Washing Machine Cleaner
Glisten Dishwasher Detergent Booster and Freshener

Best for

Garbage disposal

Garbage disposal

Dishwasher

Washing machine

Dishwasher

Usage

Daily

Weekly

Monthly

Monthly

Between cycles

Form

Tablets

Powder

Liquid

Liquid

Liquid
---