Features
All natural flavors – The reviews say it all, no sweet, sickening, fake taste. Most BCAA companies mask their gross taste w/sickening amounts of unhealthy synthetic sweeteners. Our mild, refreshingly natural fruit flavored, vegan & vegetarian infusions works like hydration electrolytes, awakening your energy, so you can focus & get higher PR's in the gym
Power up – Train Longer – Get Stronger – Amino Energy, Strength & Endurance: Promotes enhanced muscular endurance, energy, stamina & recovery. Our BCAAs leverage the power of bimolecular fortification – activating Pre, Intra, & Post workout – for impressive results even if you're on a calorie deficit of Keto/intermittent eating plan. No artificial colors, flavors or sweeteners – all natural!
Proven science meet Mother Nature: most BCAA powders contain synthetic BCAAs made from duck feathers or human hair. Not here! At Truth Nutrition, we use the best, only 100% Natural, Vegan, fermented plant based amino acids without cutting corners – so you can simply experience healthy results
Ideal inducive environment – Promotes lean muscle: Now you can skip the hardest part of building muscle, without packing on extra, unwanted pounds. These Branched Chained Amino Acids laser target the muscle fibers with nutrients PLUS support the ideal inducive environment for growth – Fortifying every strand, for a stronger, chiseled physique
'THIS Stuff Just Works' – Trusted & loved by professional athletes worldwide. Truth Nutrition meticulously and continuously inspects & validates every Vegan BCAA powder batch for potency, purity, safety & effectiveness in our cGMP & NSF certified facility.
Product Images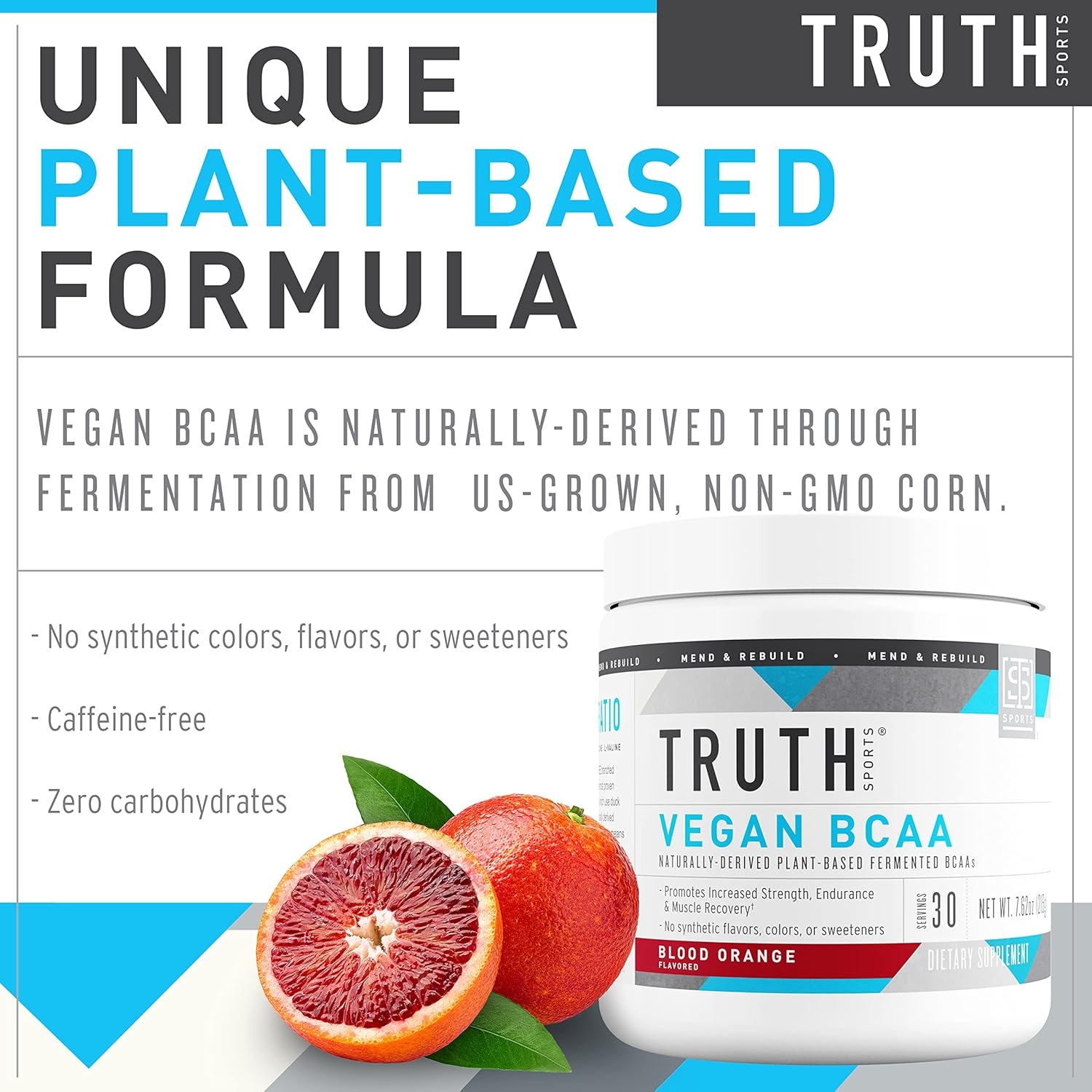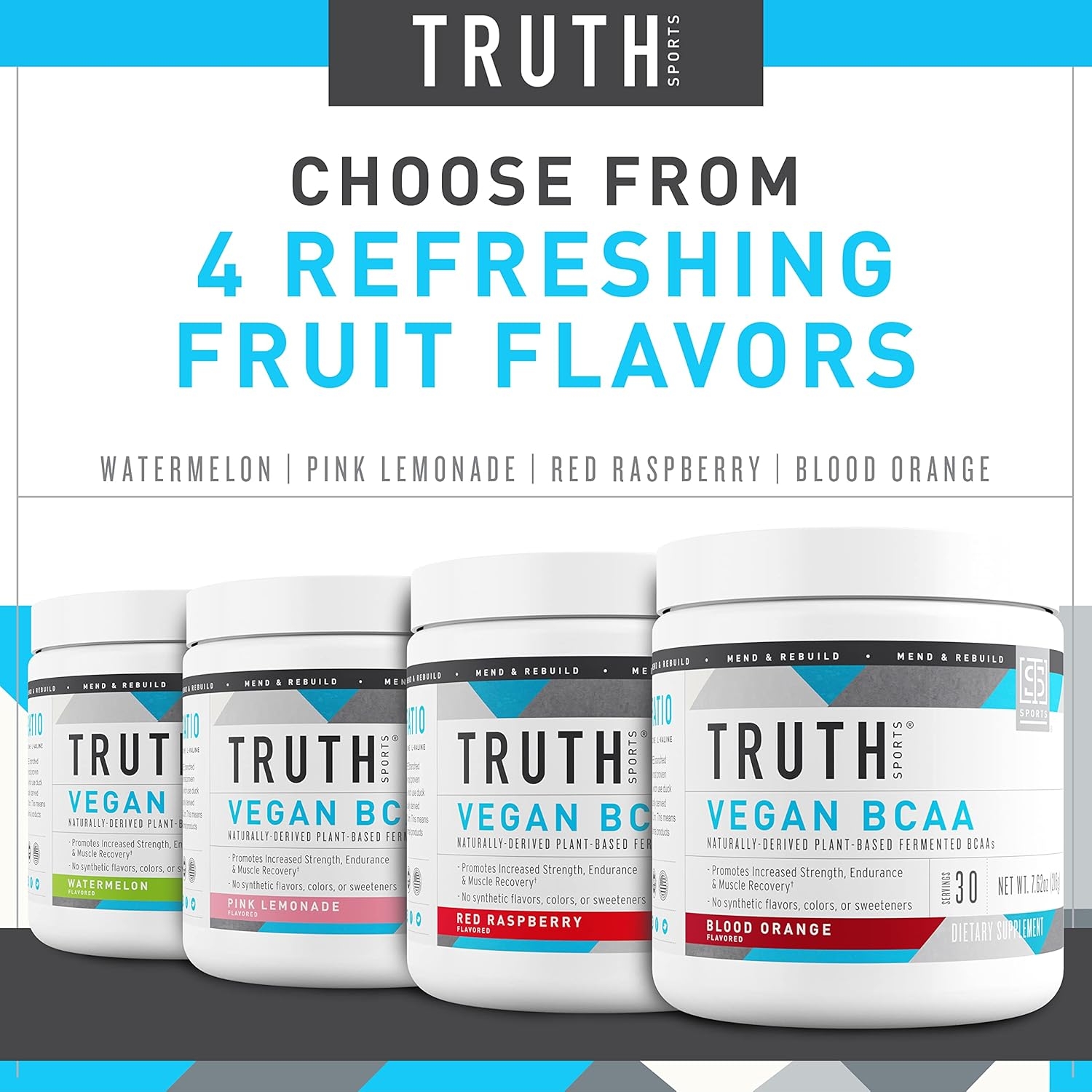 ---