Features
SUPPORT YOUR MUSCLES & RECOVER FASTER: The ultimate combination of our revolutionary SuperStarch and ever-popular whey protein, with 19 grams of protein per serving, keeps you energized while aiding in muscle repair post-workout and curbing cravings. Whey protein powder is ideal for those looking to rebuild their muscles—more so than other proteins.
PREMIUM INGREDIENTS TO CURB CRAVINGS: Reach peak performance with our blend of clean, natural ingredients. By stabilizing blood sugar levels, UCAN helps you control cravings, build lean muscle mass, and improve overall body composition and wellness.
DIGESTS EASILY: Gentle on the stomach, UCAN has a slow time-released absorption profile that provides steady energy to the muscles and brain without the bloating and bellyaches. Fuel your workouts and beyond while avoiding GI distress.
SPORTS NUTRITION PROTEIN: Free of banned substances, UCAN Energy + Whey Protein is made from clean natural ingredients that are suited for all athletes, from training for high school sports, crossfit competitions, triathlons, or everyday wellness – our Energy + Whey Protein is suited for any activity. Trusted by elite athletes Scott Panchik, Katie Zaferes, Tim O'Donnell, Maggie Steffens, and many more to maintain strong performances from start to finish.
HELPS SUPPORT A HEALTHY BODY: Originally created for a child with a rare metabolic disease; subsequent clinical research demonstrated that SuperStarch would help with overall performance. It's real food, naturally prepared, one-of-a-kind carbohydrate that is key to unlocking every athlete's potential. We recommend drinking in post workout, in the morning for a high protein breakfast, or as an anytime protein shake.
Product Images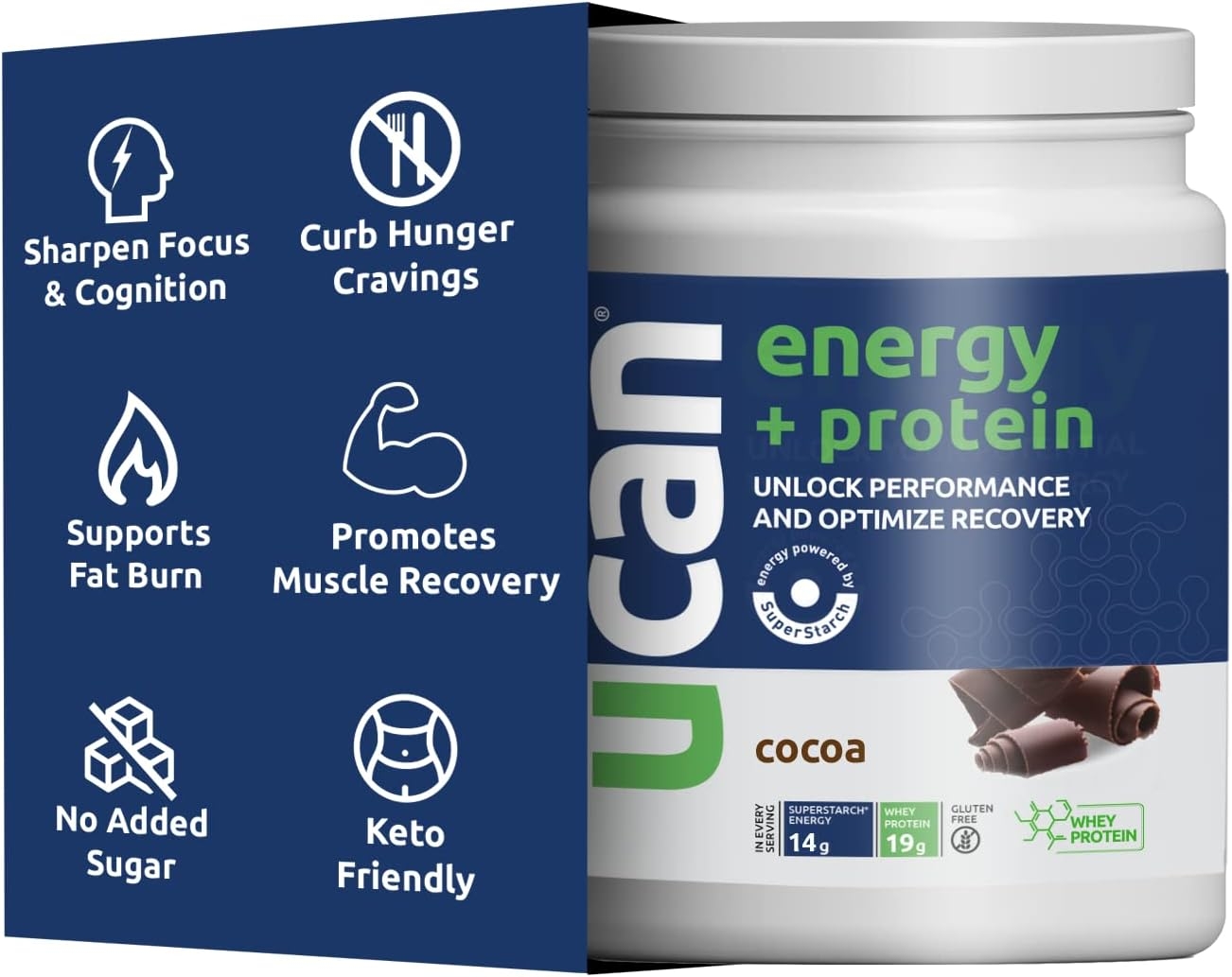 ---