Features
TROPICAL WITH A HINT OF HERBAL BENEFITS – Loaded with antioxidants, lowers inflammation and improves heart health, helps reduce blood sugar, promotes weight loss, reduces menstrual cramps and super easy to add to your diet.
ENJOY APPLE CINNAMON ICED TEA – Place 0.70 oz (7 spoons) of tea leaves; Pour 50 oz (1.5 litres) of boiling water; Brew for 5 minutes; Strain out the leaves; Add sugar/honey/sweetener as per taste; Refrigerate or let it cool & serve with ice cubes. (Serves 7 people).
REAL PEOPLE, REAL LOVE – People from over a 100 countries love our diverse yet versatile range of premium teas, lattes, iced teas, instant mixes and elixirs that are infused with the goodness of healthy superfoods & pure indian spices.
WE CARE FOR PEOPLE & PLANET – We are now a proudly certified Carbon-Neutral & a Plastic-Neutral brand. We measure our overall carbon & plastic footprint & offset it via our investments in environment sustainability initiatives in India.
ETHICAL, DIRECT & FAIR-TRADE – Our innovative supply chain model ensures you get the freshest cup of tea and our farmers get a better price for their produce. 1% of our revenue is redirected towards the education of our tea growers' children as a part of our social campaign, TEAch ME.
Product Images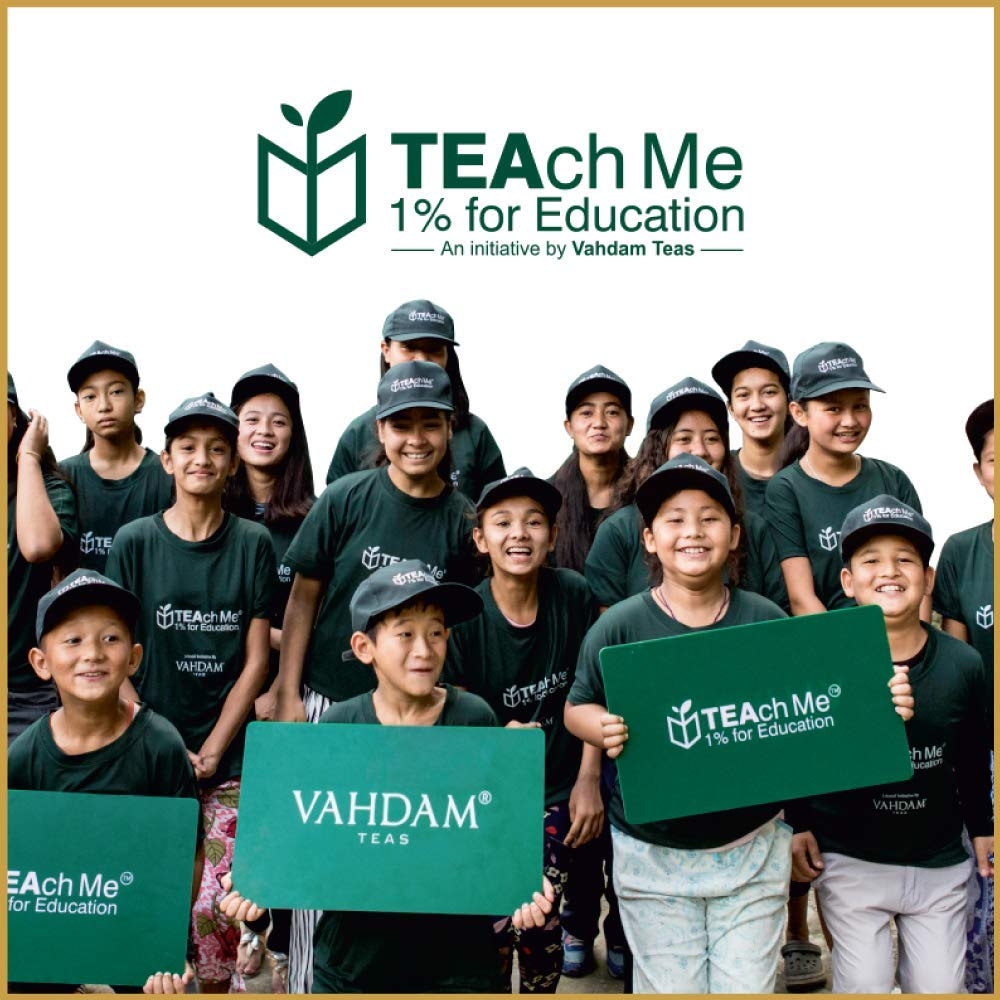 ---