Features
ADVANCED URIC ACID SUPPORT Varicol is the premier natural supplement to help support your uric acid levels and get you back on the road to a healthier you!
6 PREMIUM URIC ACID SUPPORT INGREDIENTS Chanca Piedra, Tart Cherry, Celery Seed, Nettle Leaf, Ginger Root & Devils Claw help support your uric acid levels fast!
GREAT TASTING & EASY TO USE! Our customers are amazed at how good this all-natural formula tastes, and it's as simple as squeezing a dropper on your tongue – no clumsy pills, no water necessary!
ALCOHOL-FREE LIQUID FORMULA: Crafted with our advanced extraction process, our liquid formulas are brewed and macerated with an alcohol-free cold-extraction process. Most liquid formulas are made with a warm alcohol extraction that can burn the delicate ingredients and render them less effective.
INGREDIENTS FROM NATURE: We prioritize ingredients sourced from organic and wildcrafted herb farms so your health gets the best nature has to offer. And instead of cramming all these ingredients in a capsule that was thrown together somewhere in China, Varicol is crafted under the guidance of a trained herbalist.
Product Images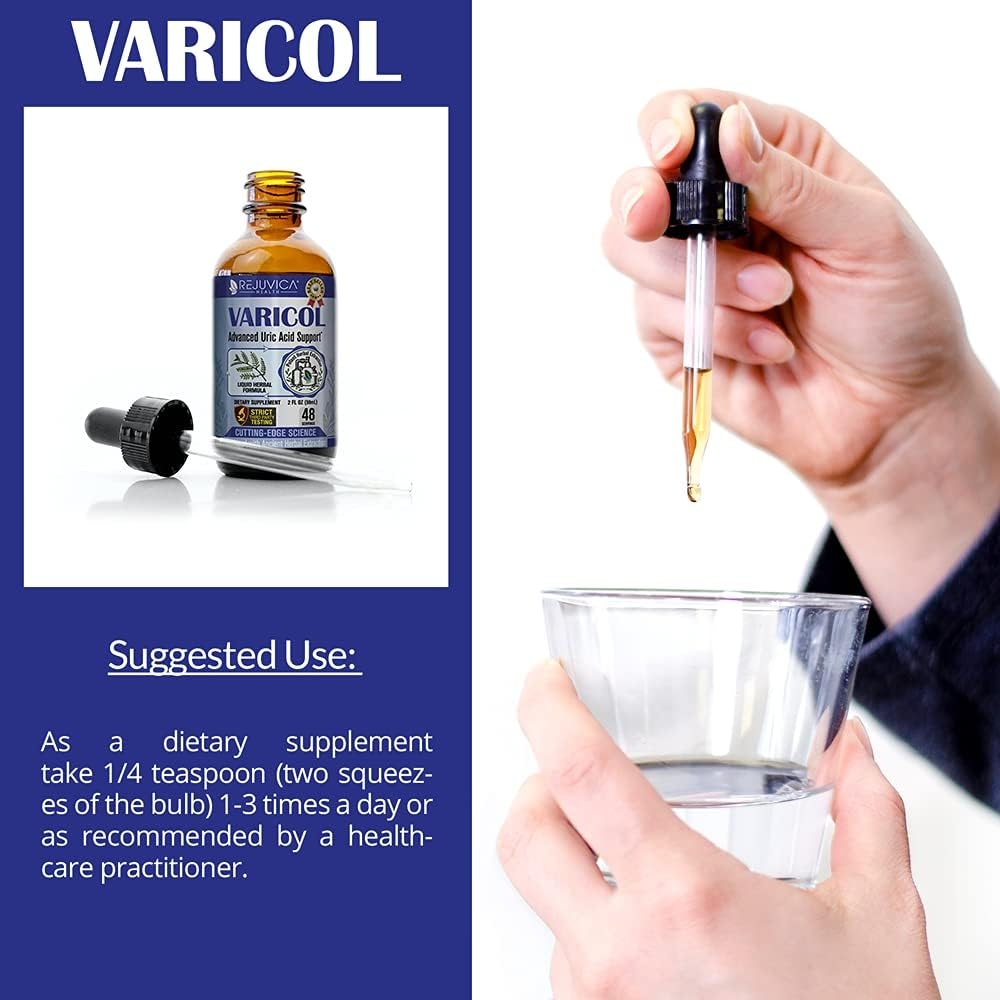 ---