Features
Make sure this fitsby entering your model number.
UNIVERSAL D RING SHACKLES: 3/4 inch red d rings 4.75 Ton (9,500 lbs). Capacity with 7/8" diameter pin. Designed to work specifically with tow strap hooks.
MULTIPLE USES MEET YOUR DIFFERENT NEEDS: Heavy duty bow shackle for receiver hitch, winch, tree savers, snatch blocks and mount kit – off road recovery accessory.
D RINGS WITH ISOLATOR & WASHER: Black isolator and washer reduce rattling noise and protect your bumper finish from damage.
GREAT BUY FOR ANYONE'S OFFROAD: Excellent addition to your recovery kit. Perfect for anyone towing or hauling vehicles or trailers.
FULL MONEY BACK GUARANTEE: We offer ONE-FULL 1 year warranty, any problems please feel free to contact us, we would like to issue full refund if finally we could not resolve your problem or you are not satisfied with the result.
Product Images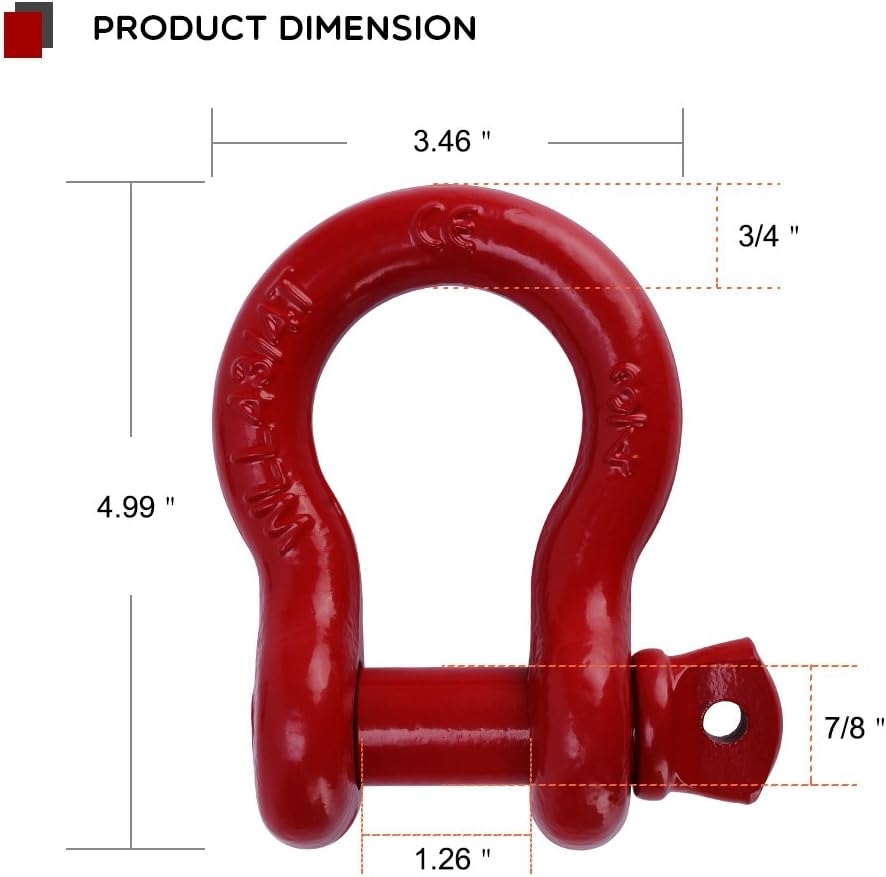 ---