Features
Ionic Zinc: Support healthy immune function with this easy-to-take Liquid Zinc. The optimal concentration of zinc in the body is necessary for healthy immune function, and homeostasis of this mineral plays a role in supporting the health of your body's macrophages, an important component of your innate immune system.
Multiple Benefits: Zinc is an essential mineral, meaning that it's necessary for health, but the human body is unable to synthesize it! Zinc is needed for several bodily processes including immune function, certain gene expression, DNA repair, and more. Our Liquid Zinc is a no-nonsense way to ensure that your body gets the amount of this essential mineral it needs for overall health.
Vegan Formula: Per Serving (3 mL; ~4 Pumps): 11.25 mg Zinc (as Zinc Sulfate). Other Ingredients: Organic Glycerin (from Mustard Seed), Purified Water. MaryRuth's Liquid Ionic Zinc is a liquid dietary supplement that provides zinc in ionic form, meaning that zinc is found as ions in the solution.
Easy-to-Take Liquid Drops: This product was formulated for Adults & Children (4 and over): 3 mL = Approximately 4 Pumps. Store in a cool, dry place. Keep out of reach of children in case of accidental overdose or choking. *The dropper typically fills about ⅓ of the way with 1 pump.
Free of Common Allergies: Liquid Ionic Zinc by MaryRuth's is Non-GMO, Vegan, Made in a GMP Facility. Dairy Free, Nut Free, Gluten & Wheat Free, Soy Free, Corn Free, Nightshade Free, Sugar Free. Bariatric Friendly, Celiac Friendly, Kid Friendly. Each bottle comes with 40 servings.
Product Images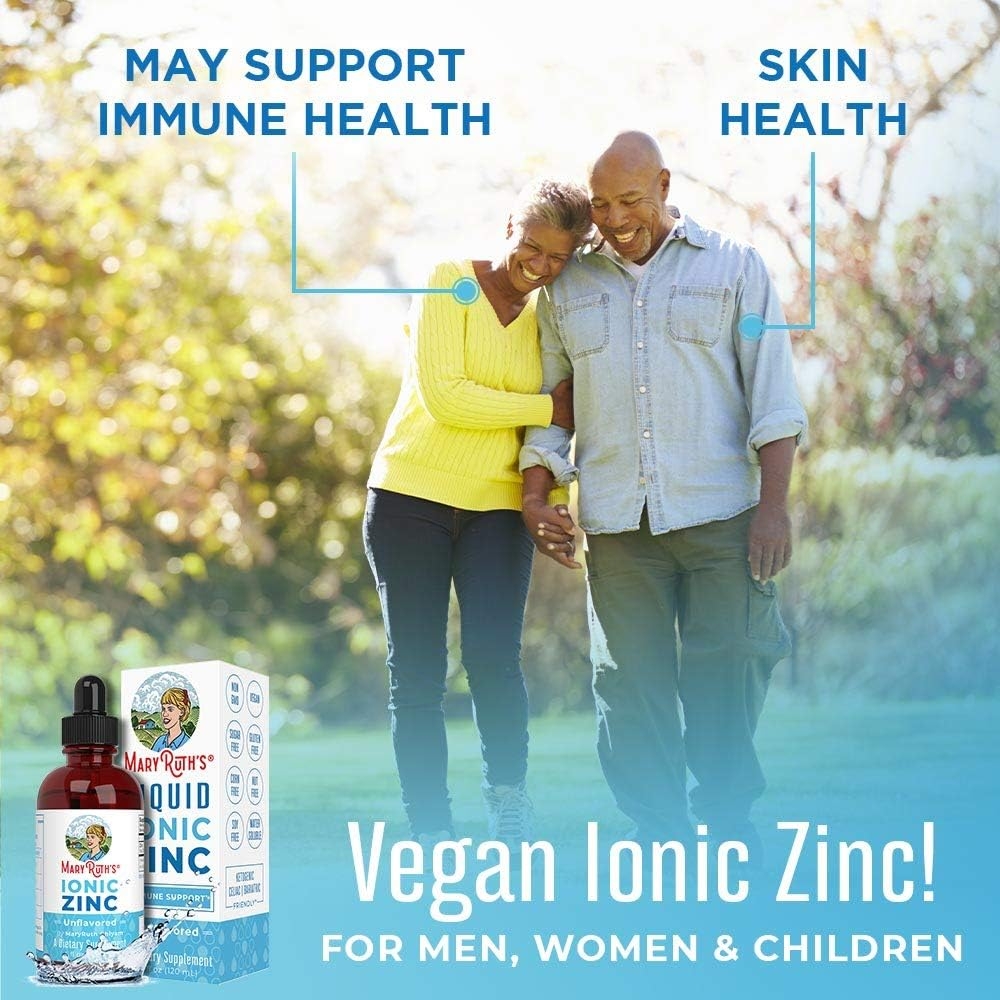 ---