Features
ZONE DRY comes ACTIVE ready to go! High grade/Intense sniffing salts/smelling salts for powerlifting, weight lifting and sports.
Each bottle of Zone Dry is manually dry activated right before being shipped out. Once you receive Zone Elite Dry give it a very violent shake before opening.
What is dry activated!? Zone created the Ammonium chloride and Sodium carbonate reaction without the use of direct water.
What does that do? It allows all the salts to be activated simultaneously and keeps the salts light/fluffy to allow ALL ammonia gas (ammonia inhalant) to rise to the top. The result: An extremely concentrated and clean hit of ammonia gas!
Zone smelling salts are used by REAL athletes across the world. Zone was created by World Class (with medals to prove) weight lifers and powerlifters.
Product Images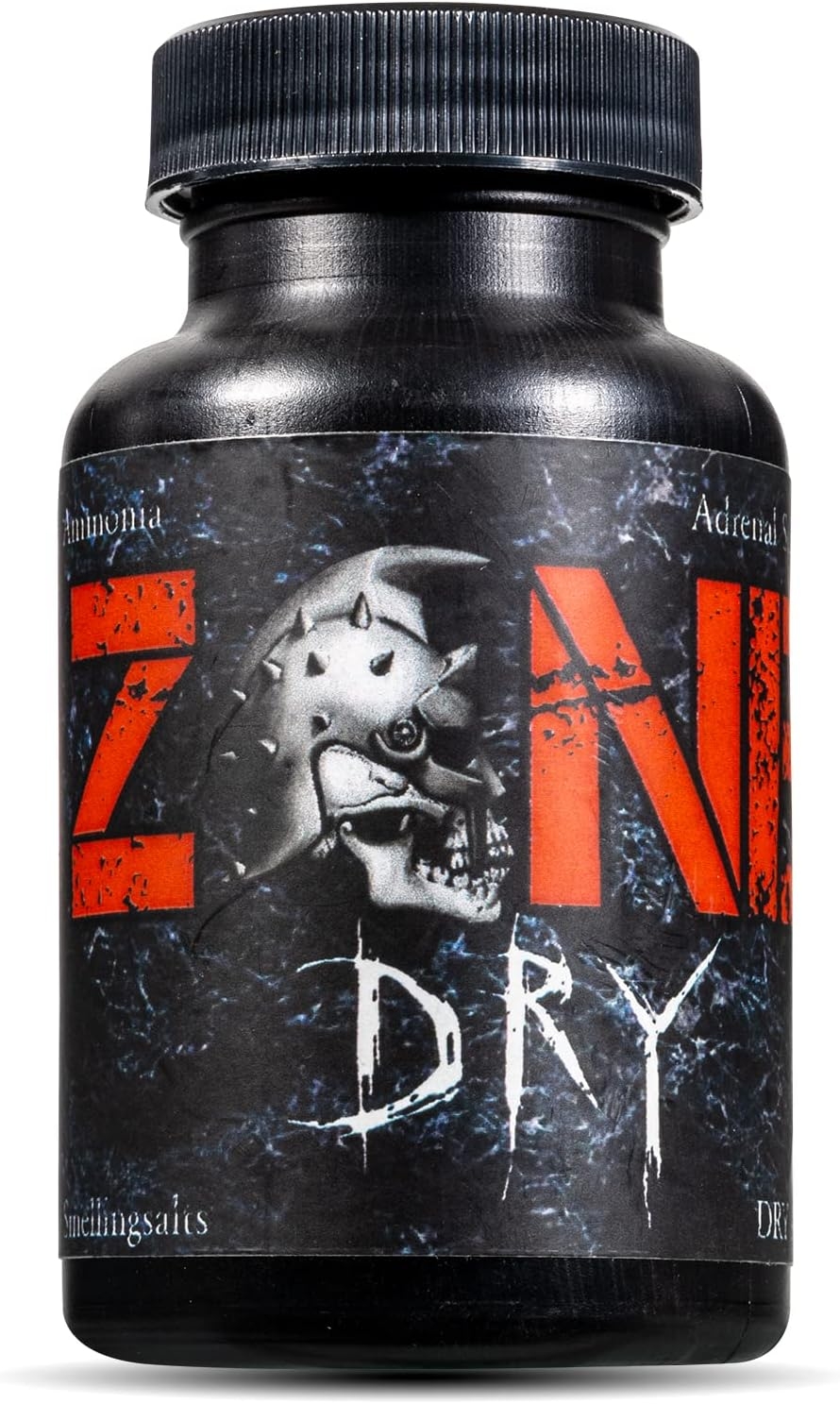 ---